Organise your perfect meeting, conference or event, together with outstanding catering services.
Catering on site
Appèl can provide catering for all kinds of activities on campus. From drinks parties for small groups or coffee served during a meeting, to barbecues, receptions, lunches and dinner parties. For more information, see the detailed catering information and banqueting folder.
Canteens
Do you need an afternoon or evening meal, but not in the form of on-site catering? We have canteens located in various buildings around the campus. Appèl, the University of Twente's in-house caterer, operates the canteens in the Spiegel, Horst, Ravelijn, Technohoal and Vrijhof buildings and the large student restaurant in the Waaier building. For all canteens and opening hours, please see the detailed canteen information.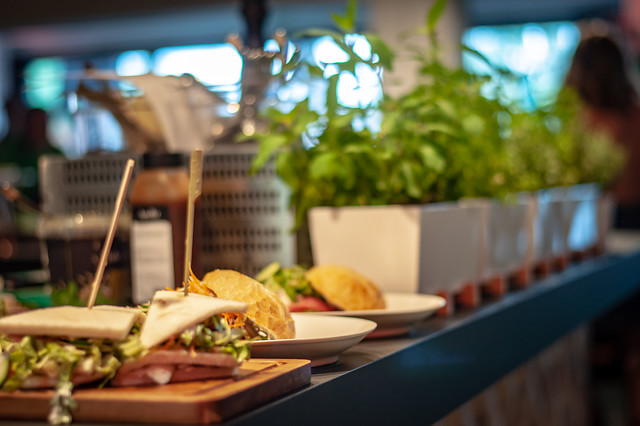 U Parkhotel restaurant
The U Parkhotel has its own à la carte restaurant. You can go there for breakfast, lunch or dinner. The menu changes every season. The chef, Sjors Riewald, is an original talent. His menu is ambitious and includes the best in regional cuisine.