Education for healthcare professionals
The 21st century has been characterised by rapid developments and technological advances. This is certainly true of developments in the healthcare sector. In our fast-changing world – a world of shifting demographics and increasing pressure on our care systems – professional healthcare providers are faced with a host of challenges on a daily basis. Meanwhile, medical innovations and new technologies for patient care are arriving on the scene in quick succession. High standards of training to ensure the continued provision of safe and effective patient care are more important now than ever before.
TechMed Academy offers academically certified and flexible education for a wide variety of healthcare professionals under the banner of the University Technical Medical Centre. Our Simulation Centre, combined with our medical and educational expertise, make us ideally placed to equip healthcare professionals with the skills of the future. 
Why training at the techmed centre?


As a University Technical Medical Centre, we have a unique view of training with a strong focus on the professional and their learning needs. We offer academically certified training and online education, including e-learning modules and MOOCs. We also facilitate customised training programmes for a wide variety of stakeholders by making our facilities and educational expertise available. Our extensive and realistic Simulation Centre provides a state-of-the-art safe space for training with the latest equipment.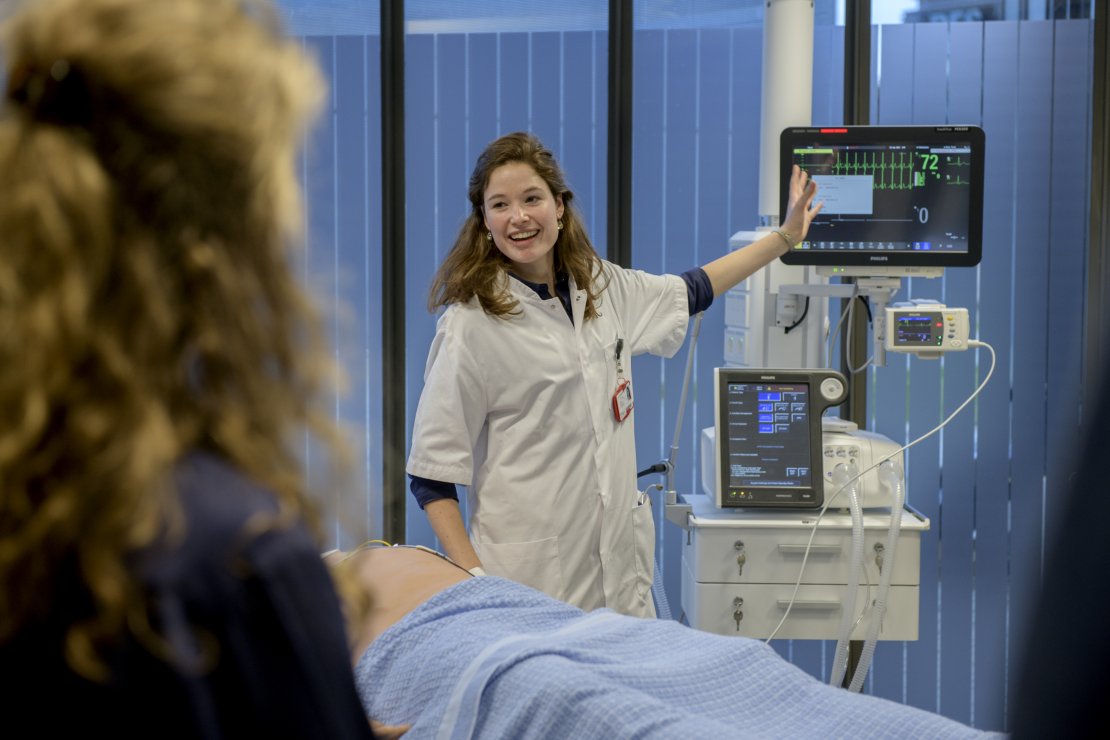 Partners
Within TechMed Education, we work closely with a range of organisations and sectors, from hospitals and medical professional associations to the MedTech industry. Our approach to educational development is almost always defined by a collaborative and co-creative design process. Only by involving all stakeholders in a collective design process can the best educational outcome be achieved. Together, we offer a wide range of training opportunities for professionals, with assurances of high quality and optimal relevance to the user's learning needs and working context.
Contact
TechMed Academy / Technohal (nr. 18)
Hallenweg 5
7522 NH ENSCHEDE
Nederland
Mail: Techmedacademy@utwente.nl
Telefoonnummer: 053-4898401
Routebeschrijving: https://www.utwente.nl/en/techmed/downloads/techmed-route.jpg