The Technical Medical Centre has state-of-the-art infrastructure to support its research and education. Its facilities range from high-tech research labs for early-stage research & development activities to simulated healthcare environments with real medical equipment that can be used for training of professionals or as a testbed for preclinical studies. Finally, we have access to the medical facilities of an extensive network of clinical partners that can be used for research and training.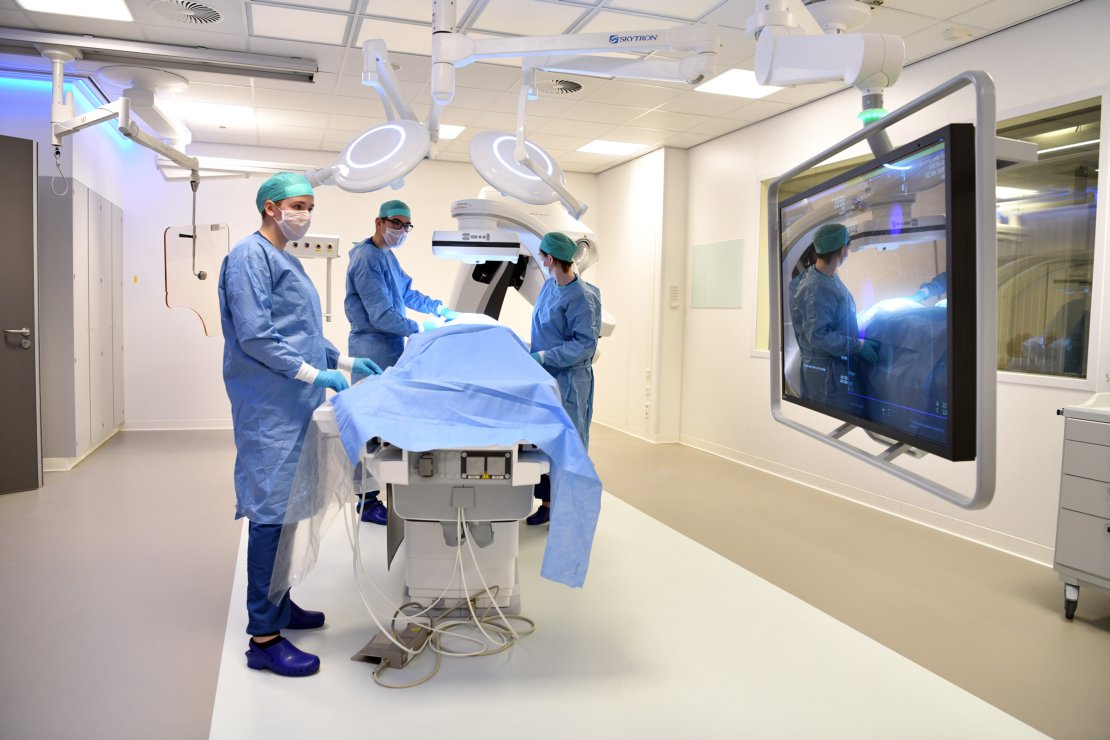 Facility sharing
Facility sharing is actively encouraged both within and outside the university. Examples of facility sharing are TechMed spin-offs that use shared lab facilities to allow a successful start, medtech companies that use the TechMed testbed for early-stage product testing or advanced research labs for contract research experiments, and hospitals that use the simulation & training labs for educating their staff. The University of Twente and its partners in the region have various financial incentives in place to stimulate utilization of these facilities.
For more information, please contact us.
Buildings Zuidhorst and Technohal
The Zuidhorst and the Technohal building are the two most prominent buildings of the TechMed Centre. The new Technohal at the O&O-square on the university campus has been renovated and is the core location for the Technical Medical Centre. It is officially opened by his Majesty King Willem-Alexander. Read more about the design and renovation of the Technohal on the university's housing strategy webpage.