Risk & Resilience Festival 2021 was an inspiring event where more than 25 speakers shared their knowledge and experiences in the field of big data, risk management and cyber resilience. View the content of each session + some presentations that were made available. Take a look at the photo gallery for an overall picture of the event and see the winner of the GvRM-study award and the Caroline award.
Aftermovie 
Winner Caroline Award
From 2019, the Caroline Award has been created. The award is named after Caroline Regtuit, the beloved director of the PLD Centre, who died suddenly in 2019. She was the driving force behind the festival. This audience award is given to the speaker with the most inspiring session. The audience could vote for their favourite session. Martin van Staveren has been chosen for the 2nd time as the most inspiring speaker of 2021. Read his brief summary of his session here.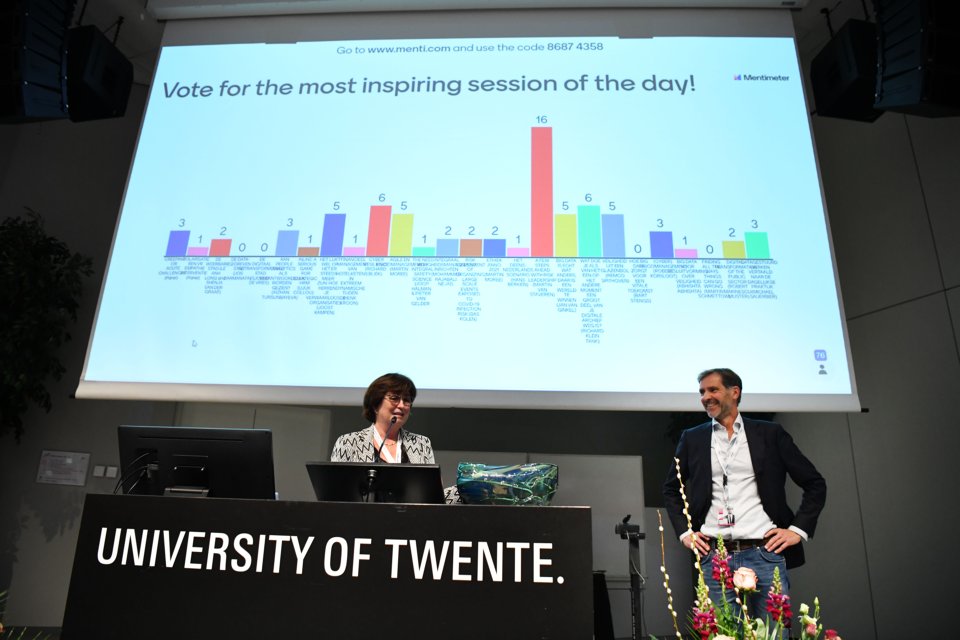 His contribution was about the clash between big data and ethics, and about the connecting role that risk leadership can play in this.
Presentations
Presentations speakers
View the presentations that have been made available by some of the speakers. Please note: keep an eye on the website for presentations that are still to be added!
GvRM study award
A great deal of research is being conducted in the broad field of risk management. In order to encourage research and reward special people and achievements within the field, the GvRM presents this award annually during the Risk & Resilience Festival.
The GvRM Risk Management Study Award has existed since 1995. It rewards students who have conducted research and/or have produced a paper in the field of risk management with a clear added value for the profession. All papers produced for study purposes (individual or group work) qualify for the award.
Have you recently done, are you doing or do you plan to do any research in the area of risk management? Do you think your work contributes to the development of risk management? Please send your paper by email to info@gvrm.nl.