On Friday, November 6th 2020, Ms. Marzieh Salehi has successfully defended her PhD thesis entitled: `Prediction of Tire Grip: A new method for measurement of rubber friction under laboratory conditions'. She received her doctorate degree 'cum laude'.
A NEW METHOD FOR MEASUREMENT OF RUBBER FRICTION UNDER LABORATORY CONDITIONS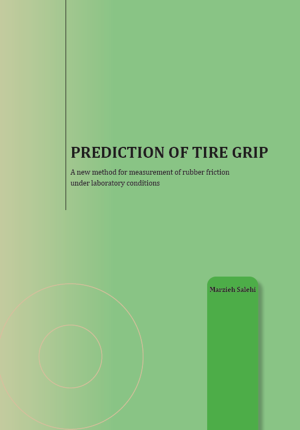 Proper tire grip provides a good level of handling which is a prerequisite for a vehicle's steering, braking, accelerating, and cornering. For material development for the acquisition of superior tire performance, full-scale tire testings are enormously sophisticated, time-consuming, and costly. It is sustainable and highly desirable to predict tire grip performance in a laboratory environment before manufacturing a full tire for the determination of rubber friction. However, considering all the influential factors in one laboratory apparatus is a complex task to accomplish, to predict tire tribological properties. In the present thesis, a new way of measurements in a laboratory environment is introduced which is in good agreement with actual tire testing.