Friday 22 September 2023
Celebrating Victory at EEMCS Networking Day!
We are thrilled to announce that PS has emerged victorious at the EEMCS Networking Day. Our project, "Smart Connected Bikes" has been awarded as the "Best Poster" and we couldn't be more proud!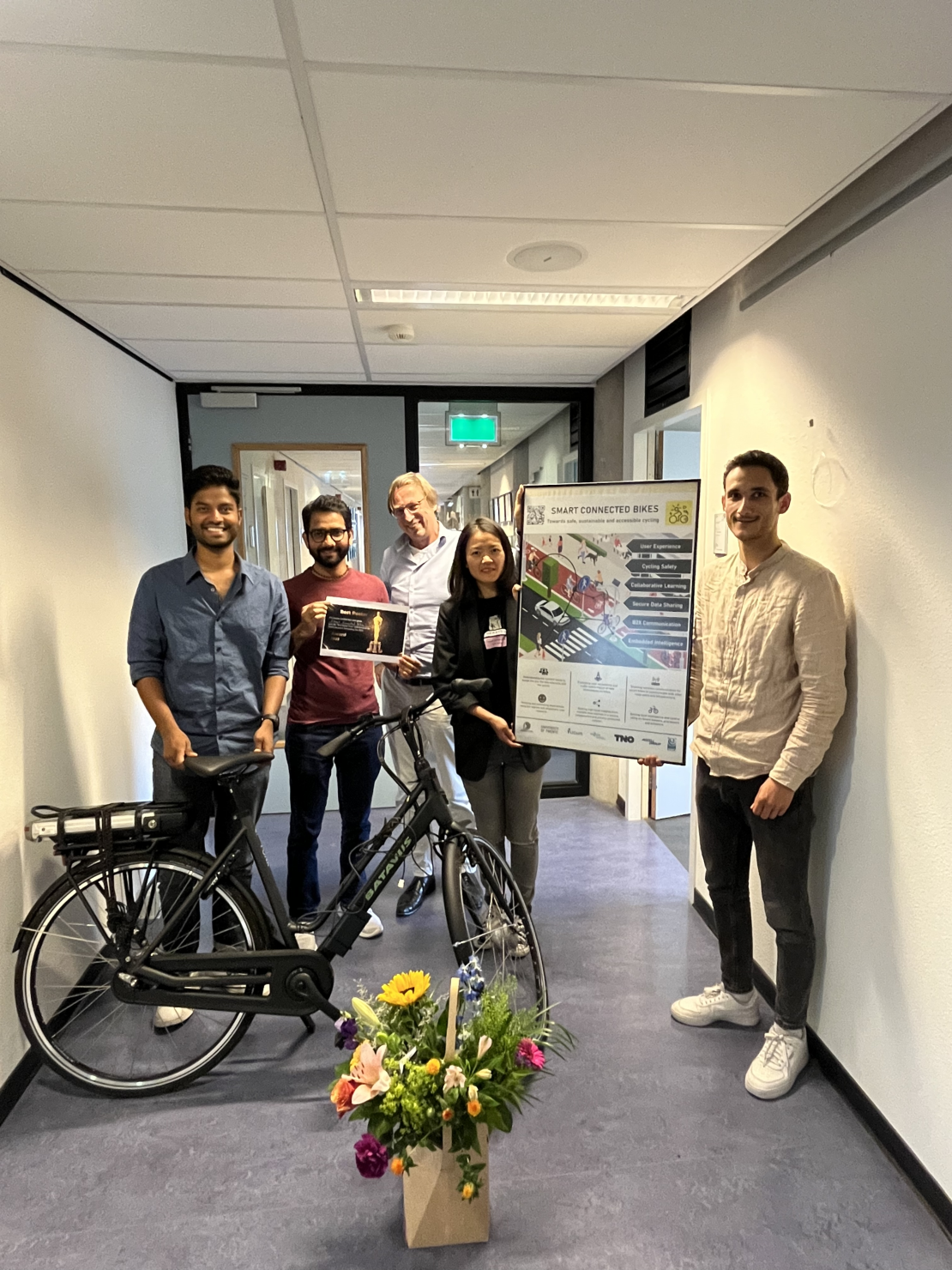 In addition to this, we also won "Best Pitch" for our proposal and we stand a chance to win a grant!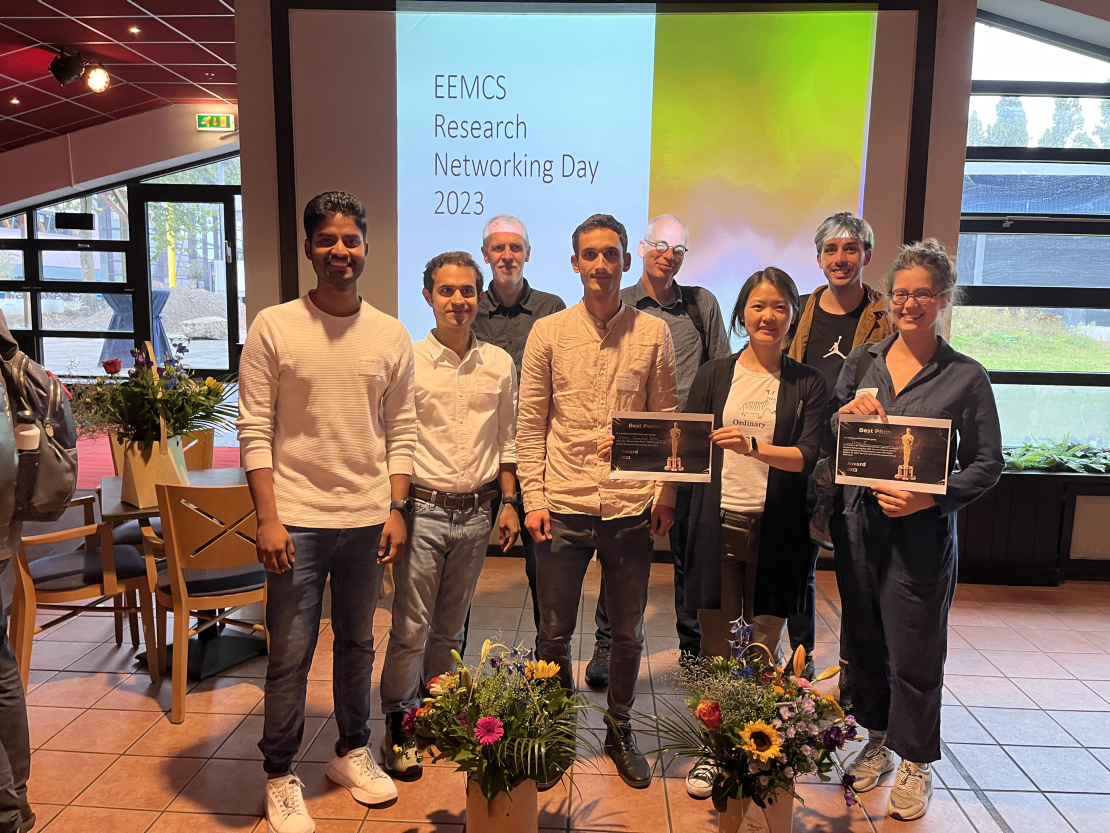 We extend our heartfelt gratitude to the EEMCS faculty for recognizing our efforts and providing a platform to showcase our ideas. This award motivates us to continue pushing the boundaries of innovation and making a positive impact on society through technology. This victory belongs to each member of our team, and it is a testament to what can be achieved when brilliant minds come together with a shared vision.
Onward and upward, Team Pervasive Systems!