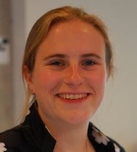 TIMELY AND EFFICIENT PLANNING OF TREATMENTS THROUGH INTELLIGENT SCHEDULING
Combining walk-in and appointments: research and implementation in the AMC
Maartje Zonderland and Maaike Vogel/Ludo Beenen

Enabling patients to walk in for certain types of diagnostics or treatment, without an appointment, has considerable potential. Access time can be eliminated, the time until treatment can be shortened, and patients can save one hospital visit. Moreover, patients are enabled to autonomously choose their preferred date and time for service. In terms of system efficiency, compared to an appointment system, walk-in eliminates both scheduling efforts and no-shows. Because there are various organizational and medical reasons to give a patient an appointment, most hospital outpatient clinics that serve patients on a walk-in basis also offer a limited number of appointment slots, and thus employ a combined walk-in and appointment system.
For such clinics, CHOIR researchers have developed a methodology that generates a blueprint appointment schedule, prescribing the number of appointments to schedule on each day and the timing of these appointments. The developed schedules provide good accessibility both for walk-in patients and patients requiring an appointment. Additionally, the effects of implementing a combined walk-in and appointment system for CT-scans have been investigated by applying computer simulation. Based on the research results, the CT-facility of the Academic Medical Center (AMC) in Amsterdam is currently transitioning from a complete appointment system to a combined walk-in and appointment system.
Maartje Zonderland holds a BSc. in Industrial Engineering & Management and a BSc. + MSc. in Applied Mathematics, both from the University of Twente. During 2008-2011 she worked at Leiden University Medical Center as a staff consultant and completed her Ph.D. studies at the same time, focusing on developing stochastic models in order to improve patient logistics in hospitals. After that, in 2012 she established a consulting company where she worked for numerous clients, including hospitals, GP's, laboratories and nursing homes, on projects related to improving healthcare processes using quantitative modeling and data analysis. In November 2014 Maartje joined the medtech company Medtronic as Planning & Scheduling expert EMEA. Here, she works with the Integrated Health Solutions team to develop state of the art methodologies, mathematical models and algorithms to improve planning and scheduling in hospitals across Europe and beyond.
Maartje will give this presentation together with Maaike Vogel or Ludo Beenen, who both work at the radiology department of the AMC. Maaike is a radiology assistant and coordinator of the radiology assistants with respect to CT-scans. Ludo is a radiologist. The CT-facility of the AMC currently employs a complete appointment system, but will switch to a combined walk-in and appointment system. Both Maaike and Ludo are involved in the implementation project.