The role of quantitative decision support in restructuring hospital organizations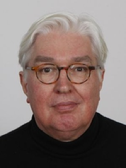 Abstract
Like many Dutch hospitals the Academic Medical Center (AMC) in Amsterdam faces rising demand, tight budget restrictions, and labor shortages. In addition, the complexity of the provided care increases.  To retain its position among the top medical centers in the world, the board of the AMC endorses the necessity of a fundamental reconsideration of the employed activities and a complete redesign of its operations.
As an academic medical center, the AMC chooses to apply scientific analysis tools and methodologies in redesigning patient care processes, with the underlying goal to not only deliver evidence-based patient care, but also to propagate knowledge-based based management. This is put into practice via the Improvement program called `SLIM', in which the corporate staff department `Quality Assurance and Process Innovation' (`Kwaliteit en Procesinnovatie', KPI) plays a leading role. SLIM is aimed at achieving increased levels of quality and efficiency in all primary and secondary services within the hospital.
In this talk, Piet Bakker, director of the department KPI, will describe the positioning of quantitative modelling within SLIM, and its value in the politically charged course of restructuring hospital processes in general.
Biography
Prof.dr. Piet Bakker (1948) was trained as an internist at the department of Internal Medicine at Binnengasthuis (University of Amsterdam). Later on he also trained to be a medical oncologist. The subject of his 1992 Ph. D thesis was: "Development and application of methods for the measurement of cell kinetics and cell reproductive death in tumours". From 1981 till 2010 he worked as a medical oncologist and chef de clinique (department Internal Medicine) at the Academic Medical Centre in Amsterdam. As such he has a large experience in patient care, education, and research. He is a member of several oncology societies.