A taxonomy for capacity planning decisions in healthcare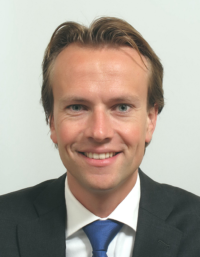 Abstract
This talk communicates a taxonomy for resource capacity planning and control in healthcare. The taxonomy provides healthcare managers and OR/MS researchers with a method to identify, break down and classify involved planning decisions. It contains two axes: the vertical axis reflects the hierarchical nature of decision making (strategic, tactical, and operational), and the horizontal axis the different healthcare services (ambulatory, emergency, surgical, inpatient, home, and residential care services). Following the taxonomy, for each of the services characterized, we made an exhaustive specification of planning decisions. For each identified decision, we structurally reviewed the key OR/MS literature and the OR/MS techniques that have been applied. With this conceptual framework, we aim to facilitate healthcare professionals in realizing comprehensive and cohorent decision making, and to provide researchers with a tool to formulate and position future research topics.
Reference
P.J.H. Hulshof, N. Kortbeek, R.J. Boucherie, E.W. Hans, P.J.M. Bakker (2012). Taxonomic classification for planning decisions in healthcare: a review of the state of the art in OR/MS. Health Systems, 1(2): 129–175 (To appear).
Biography
Peter Hulshof is a PhD Candidate at University of Twente's Center for Healthcare Operations Improvement & Research (CHOIR). During his PhD, he collaborated with various hospitals in the Netherlands, among which is Reinier de Graaf Hospital in Delft, the Netherlands. His main research focus is on tactical planning solutions for health care.