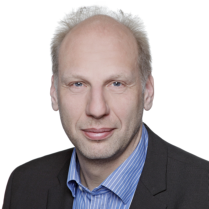 An iterative simulation-optimization approach for hospital lay-out planning
Stefan Nickel
Hospital buildings are commonly planned by architects on a long-term perspective based on experience, design aspects and legal regulations. Hence, hospital layout planning can be classified as resource capacity planning on a strategic level. However, the layout also influences the quality of healthcare services on an operational level. In the literature, only few mathematical models exist to assign hospital departments to rooms. Further, most models are based on deterministic data, while patient and personnel flows are uncertain due to different treatment outcomes and patients' recovery.

Hence, a hospital layout should be evaluated on its anticipated day-to-day performance through a simulation before it is built. In healthcare delivery systems, DES is mainly focused on two areas: First, patient flow analysis within single departments to improve throughput, reduce waiting times, or increase resource utilization. Second, asset allocation, e.g., number of beds or staffing requirements, to improve service delivery.
We provide an innovative framework for hospital layout planning that takes into account the influence of strategic layout decisions on the operational performance. A robust hospital layout plan is generated by applying an iterative simulation-optimization approach in order to incorporate uncertain patient flows. This approach consists of a loop with three basic steps: First, a quadratic assignment problem (QAP) is solved assuming deterministic patient flow data. Second, a discrete event simulation (DES) model is applied using stochastic patient flow data, which can be based on real data, e.g., of a similar hospital type. Third, the difference between the QAP and DES results is calculated in order to update some parameters of the QAP. In the next iteration, solving the updated QAP either results in a new solution and the described steps are repeated or it results in a solution that has already been found in an earlier iteration such that the procedure ends. In the latter case, the last found QAP solution determines the best robust layout.
In order to realize the feedback between the optimization and the simulation models, we developed a generic DES model, which can be easily adapted to different hospital layout plans with a fixed number of floors and rooms. Furthermore, the extrinsic configuration can be changed easily in the DES model. Based on this flexibility, sensitivity analysis is conducted with respect to different numbers and capacities of elevators to be installed in the building. Furthermore, the performance of the hospital layout can be evaluated in terms of fairness for different patient types.
Biography: Stefan Nickel obtained his PhD in mathematics at the Technical University of Kaiserslautern, Germany in 1995. From 1995-2003 he was first assistant and then associate professor in mathematics at the Technical University of Kaiserslautern. After a full professor position at the Saarland University (chair of Operations Research and Logistics) from 2003-2009 he became one of the directors of the Institute for Operations Research at the Karlsruhe Institute of Technology in April 2009. Stefan Nickel is also member of the scientific advisory board as well as of the management board of the Fraunhofer Institute for Applied Mathematics (ITWM) in Kaiserslautern, Germany. Since 2011 he additionally holds the positions of one of the directors of the Karlsruhe Service Research Institute (KSRI) and of the Research Center for Computer Science (FZI). From 2008 to 2011 Stefan Nickel was the speaker of the EURO working group on locational analysis. Furthermore he coordinated the health care working group within the German OR society (GOR) from 2006 until 2008 and is member of the board of directors of the GOR of which he is chairman since this year. He has authored or co-authored 5 books as well as more than 100 scientific articles mainly in the area of location theory, supply chain management, health care and logistics. Moreover, he had numerous research contracts with well-known industrial companies (e. g. Lufthansa, Miele, SAP). Since October 2006 Stefan Nickel is editor-in-chief of Computers & Operations Research and a member of the editorial board of Health Care Management Science. Stefan Nickel has supervised 11 PhD theses and has currently 7 PhD candidates – one of them financed directly through an industrial cooperation. In 2009 Dr. Sebastian Velten, one of his finished PhD candidates, won the SOLA award, a bi-annual price for the best PhD thesis in location theory worldwide. Stefan Nickel has also been the member of numerous international PhD committees.