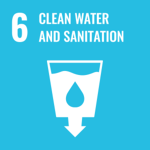 Within the water management and governance theme we seek to understand and advance scientific and societal efforts in ensuring the sustainability and resilience of water resources and water services. Our research brings together cutting-edge and interdisciplinary studies across three main topics, covering both the Global South and the Global North: (1) nature-based solutions to water and climate change challenges, (2) assessment of water governance regimes and water policy instruments, and (3) climate change adaptation and resilience.
The diversity and interdependency of sectors, scales and timeframes that characterize societies prevail in all water systems. The question of how to cope with these complexities and dynamics by governance strategies enabling boundary spanning and collaboration is the core of the scientific focus of this research theme. This manifests in research projects on behavioural, organizational and institutional drivers for transitional change in water systems, water uses and water technologies. We engage with multiple theoretical frameworks and concepts, including theories on the policy process, network analysis, institutional analysis, multi-level governance, innovation and diffusion theory, and public participation.
Adopting a transdisciplinarity approach, our research projects often involve collaboration with governmental authorities, communities and the industry. We cooperate with internal and external stakeholders making the UT a 'civic university', through regional experimentation and innovation with stakeholder platforms and similar configurations in local, national, regional and international networks. 
Our educational commitment involves training next generation change agents in the water track of the international Master's in Environmental and Energy Management (MEEM), with students from all over the world. This contributes to capacity development for responsible and sustainable solutions, building on UT Shaping 2030 mission and targeting both urban and rural water management from a multi-level, multi-sectoral approach.
Key publications
Aukes, E. J., Lulofs, K. R. D., & Bressers, H. T. A. (2020). (Mis-)matching framing foci: Understanding policy consensus among coastal management frames. Ocean and Coastal Management, 197, 105286. https://doi.org/10.1016/j.ocecoaman.2020.105286
Özerol, G., Dolman, N., Bormann, H., Bressers, H., Lulofs, K., & Böge, M. (2020). Urban water management and climate change adaptation: A self-assessment study by seven midsize cities in the North Sea Region. Sustainable Cities and Society, 55, 102066. https://doi.org/10.1016/j.scs.2020.102066
Lordkipanidze, M., Lulofs, K., & Bressers, H. (2019). Towards a new model for the governance of the Weerribben-Wieden National Park. Science of the Total Environment, 648, 56-65. https://doi.org/10.1016/j.scitotenv.2018.08.121
Current projects
Selection of past projects
Partners
People involved
krozer@xs4all.nl
+31 (0)53 4894377