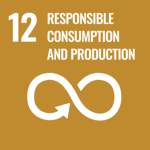 The CSTM domain Sustainable Production and Consumption comprises five areas for special attention. In the area of "Environmental policy approaches and their effectiveness", CSTM researchers analyse ways of changing governmental sustainability strategies towards environmental governance, industrial production and consumption. 
"Networks and organizations for sustainable development" concentrates on multi-actor/network constellations joining forces and working together in the greening of industry. Furthermore, corporate collaborative strategies of companies are objects of research, especially when network approaches and capacity-building partnerships are used for increasing corporate and product legitimacy.
The firm-level mitigation of environmental impacts of products and production processes – the greening of industry – describes the theme "Environmental management and sustainability at the firm level/Greening of Industry". This includes among others corporate environmental strategy and environmental management systems. Besides, this area includes topics such as market development/preparation for new products, technologies or services.
Opportunities for better environmental quality that come with socio-economic development and innovations are addressed in the theme of "Green Economy and Eco-innovations". To decrease social costs and benefits while reducing natural resource use and industrial pollution is at the theme's heart.
Finally, the theme "Sustainable development" focuses on smart ways for balancing the social, environmental and economic dimensions of sustainable development. For example, the projects "Building with Nature" and "NatureCoast" are long-term research programmes aimed at development and application of new design concepts for the layout and sustainable management of wet infrastructure.
Current projects
Selection of past projects
Partners