Deze pagina Geeft u Meer informatie over de sprekers en de presentaties van het symposium. 
*** Please scroll down for the program of Thursday and Friday in English ***
Op woensdag staan onder andere de volgende sprekers op het programma:
Peter Kapitein - Inspire2Live
Hoe heeft het zo ver kunnen komen?

Er is een verschil in de kwaliteit van de zorg tussen patiënten, ziekenhuizen en landen. Aanvankelijk werd ik boos op de artsen in Nederland, die weten hoe een diagnose te stellen en nemen er de tijd voor. Die weten welke behandeling een patiënt nodig heeft en weigeren deze te geven. We weten echter hoe het moet, we willen en kunnen dit ook, maar we komen er maar niet toe. Hoe is dit mogelijk? Ik zag dat er een Medisch Industrieel Complex was ontstaan dat niet noodzakelijkerwijs de patiënt dient. Een complex van patiëntenorganisaties, artsen, wetenschappers, industrie, zorgverzekeraars en overheden. Iedereen noemt dit 'Het systeem', maar ik niet. Een systeem kun je niet bellen. Het is 'De manier waarop wij (jij en ik) werken'. Het is onze verantwoordelijkheid wat we doen en welke uitkomst dit heeft. Ook als de uitkomst bepaald wordt door velen en jij er een onderdeel van uitmaakt.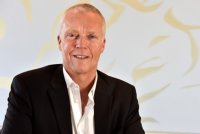 Hoe is het mogelijk dat er een onvermijdelijkheid in de werking van dit complex schuilt, die iedereen voelt en ziet, maar niemand keert?
Dr. h.c. Peter Kapitein is patient advocate bij Inspire2Live.
Sabine Siesling - IKNL en Universiteit Twente
Recurrence risk and risk-based follow-up after breast cancer treatment
Background and aim: The current Dutch guideline prescribes an age-based policy following the first five years of annual follow-up after curative treatment for breast cancer: women aged <60 years should still be seen annually, 60-75 years biannually and for >75 years the follow-up could be stopped. In this nationwide population based study we analysed breast cancer recurrence patterns and aimed for a personalised breast cancer follow-up based on a prediction model (nomogram). Moreover cut-off points were determined based on age using long term follow-up data.
Patients & Methods: Women diagnosed with primary invasive breast cancer in 2003-2006 without distant metastasis were selected from the Netherlands Cancer Registry (n=37,230). Missing data were multiple imputed. Multivariable logistic regression was used and risk of recurrence (locoregional) was determined conditional per year. The prognostic model was validated with a cohort of 2007-2008 (n=12,308). For long term survival and determination of cut off point by age group, extended Cox regression was performed to determine the hazards for the current age groups in a cohort of 2003 and 2005 (10 year follow-up, n= 18,570). Using the Logrank test, alternative cut-offs for age were determined by testing for equality of the survivor functions (events predicted vs observed) per five-year age intervals. Based on the hazards of those new age groups, thresholds were chosen and applied on two risk profiles as an illustration of the effect of the new thresholds.
Results: During five years of follow-up 950 patients (2,6%) developed a locoregional recurrence as a first event. Prognostic factors included in the model were: age, tumour size, lymph nodes, grade hormone receptor status (ER/PR), multifocality, and having radiation therapy, chemotherapy or hormonal therapy. The calibration of the model was good and the validation/discrimination 0.71. the nomogram was build and made available on www.utwente.nl/mira/influence.
For the determination of cut off points, the data of ten year follow-up was used, revealing 658 (3.5%) patients who developed a locoregional recurrence as a first event. The hazard after five years of follow-up for women aged <60 years was 0.70%, for the age group 60-75 years 0.76% and for >75 years 0.58% (table). This means  that the group of women advised to keep under annual follow-up after five years (<60 years) actually have lower risks than women with an advice to visit once every two years (60-75 years). Testing resulted in alternative cut-offs for age; <50; 50-80, >80 resulting in distinguishing hazard levels.
Conclusion: The current follow-up policy of one size fits all is not according to the individual risk of a patient. Determineation of this risk could make the follow-up schedule more risk based and limits the use of resources by omitting unnecessary follow-up visits. A cut off point for longer follow-up after five years is suboptimal as it is used nowadays.
This is joint work with: A.Witteveen, L.de Munck, C.Groothuis, P.Poortmans, L. Boersma, I.Vliegen, G.Sonke, L.Smidt, J.Klaase, M. IJzerman, S.Siesling.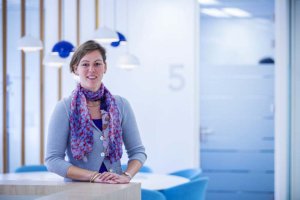 Sabine Siesling was born in the Netherlands in 1972. She studied Biomedical Science at the Leiden University and graduated in 1996, after she spend half an year at the University of Heidelberg, Germany. She finalised her PhD and was registered as clinical epidemiologist B. Since 1999 she works at the Netherlands Comprehensive Cancer Organisation (IKNL), Utrecht. At this moment she is senior researcher and is project leader of the NABON Breast Cancer Audit, which is one of the key-indicators for the Dutch Health Care Inspectorate. She was workpackage leader of the RARECAREnet project, aiming for centres of expertise for patients with rare cancers. She is Professor at department of Health Technology and Services Research, University of Twente, Enschede, the Netherlands. Her chair focusses on outcomes research and personalised cancer care.
She is involved in several PhD projects in which the effect of interventions, like peer review or care pathways or implementation of new technologies, on the quality of care is evaluated by using the data of the Netherlands Cancer Registry. She is investigating clinical guideline adherence, personalised medicine and tailored follow-up. Moreover, she is involved in the Netherlands Breast Cancer Project, which tries to fill the gaps in evidence for systemic treatment regimes, which cannot be obtained by randomized clinical trials. She is president of the Netherlands Epidemiological Society and involved in the International Association of Cancer Registries (IACR).
Gestratificeerde follow-up bij borstkankerpatiënten, gemodelleerd als POMDP met continue toestanden.
Frequentie en duur van follow-up bij borstkankerpatiënten staan nog altijd ter discussie. De huidige follow-up bestaat in Nederland gewoonlijk uit jaarlijkse mammografie, gedurende vijf jaar na behandeling. Dit is niet gebaseerd op het persoonlijke risico van een patiënt op terugkeer van de primaire tumor.  Het doel van dit onderzoek is om inzicht te verwerven in hoe de beschikbare middelen optimaal kunnen worden ingezet. We stellen een discrete-tijd partieel observeerbaar  Markovbeslissingsproces (POMDP) over een eindige horizon op, met zowel discrete als continue toestanden, waarin de tumorgrootte als continue variabele wordt gemodelleerd. Het doel in dit beslissingsproces is het maximaliseren van het aantal Quality-Adjusted Life Years (QALYs).  Overgangskansen zijn verkregen uit data van het Integraal Kankercentrum Nederland (IKNL). Wij laten zien dat de waardefunctie convex en stuksgewijs lineair is en geven een alternatieve representatie van deze functie.  Onder bepaalde voorwaarden op de dynamiek van het beslissingsproces kan de optimale waarde functie bepaald worden door alleen gebruik te maken van de parameters van de onderliggende kansverdelingen. Tenslotte presenteren we resultaten voor een stratificatie van de patiënten, gebaseerd op leeftijd, om te laten zien hoe dit model in de praktijk toegepast kan worden.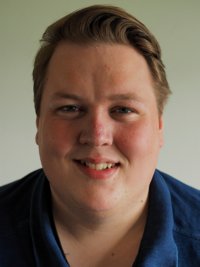 Maarten Otten (1990) studeerde toegepaste wiskunde aan de Universiteit van Twente. Hij studeerde af bij de afdeling Stochastic Operations Research op het optimaliseren van de follow-up bij borstkankerpatiënten. Tegenwoordig werk hij als promovendus bij het Centre for Healthcare Operations Improvement and Research (CHOIR) waar hij onderzoek doet op het gebied van zorglogistiek.
Paul van Diest - UMC Utrecht
Sneldiagnostiek in de pathologie: betere service voor de patient met behoud van kwaliteit
Als een tumor is gevoeld door de dokter of gezien is op de beeldvorming door de radioloog, is aanvullend cel- of weefselonderzoek nodig door de patholoog om de diagnose te stellen, en in geval van maligniteit de agressiviteit van de tumor vast te stellen en deze genetisch te karakteriseren, want alleen  dan kan een behandelplan worden opgesteld door het multidisciplinaire oncologie team.
Traditioneel duurde zo'n pathologie onderzoek, afhankelijk van de complexiteit, 3 tot 14 dagen. Het is bekend dat in deze periode de patienten en hun naasten veel last hebben van stress, de kwaliteit van leven minder is, en er ziekteverzuim is. In het UMC Utrecht is daarom een aantal Jaren geleden, gesteund door Alpe d'Huzes, gestart met een project om de snelheid van het pathologie onderzoek bij verdenking op kanker te verhogen. Door het optimaliseren van de logistiek tussen de verschillende poliklinieken, radiologie en pathologie, is het gelukt om een "zelfde-dag" diagnostiekproces in te richten. Patienten die zich 's ochtends op tijd melden op de poli ondergaan onmiddelijk lichamelijk onderzoek en beeldvorming, en eventueel op basis van de resultaten hiervan cel- of weefselonderzoek. Dit material wordt versneld verwerkt door de afdeling Pathologie zodat er om 16:00 een uitslag is en op het multidisciplinaire overleg meteen het behandelplan kan worden opgesteld.
Patienten blijken dit zeer te waarderen, en evaluaties achteraf hebben laten zijn dat er geen verlies van kwaliteit van de diagnostiek is. Inmiddels hebben vele andere centra dit model of varianten hierop overgenomen.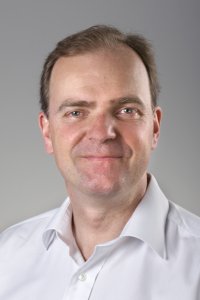 Paul J van Diest studied Medicine, did his PhD and pathology residency at the VU University Medical Center (VUMC) in Amsterdam. After obtaining his Board certification in Pathology in 1996, he became Consultant Pathologist at the Department of Pathology of the VUMC. In 1999 he was appointed Associate Professor and in 2001 to full Professor. In 2003 he moved to Utrecht to become Head of the Department of Pathology at the University Medical Center Utrecht (UMCU) where he is currently still working. He is Adjunct Professor of Oncology at the Sidney Kimmel Oncology Center at Johns Hopkins, Baltimore, USA. He serves on the editorial board of many international journals. He has been active in the board as secretary and president of several international societies. He has published >700 papers in peer reviewed journals, personally supervised 70 PhD theses, and has an H-index of 64.
Gréanne Leeftink - UMC Utrecht en CHOIR
Planning van de (batch)processen in de pathologie
De vraag naar sneldiagnostiek-trajecten bij de pathologie is nog steeds groeiende. Echter, de prestatie (in doorlooptijd) van de reguliere zorg zal afnemen wanneer meer resources worden gereserveerd voor deze sneldiagnostiek-trajecten. Daarbij komt dat de werkdruk in het laboratorium ongelijk verdeeld is over de dag. Vooral 's morgens, wanneer sneldiagnostiek-taken worden uitgevoerd, wordt een hoge werkdruk ervaren. Concluderend: Door prioritering van sneldiagnostiek-weefsel worden de overige weefsels vertraagd, en loopt de werkdruk op. Daarom beogen wij met dit onderzoek de sneldiagnostiek en reguliere diagnostiek met elkaar te integreren, zodat alle weefsels snel gediagnosticeerd worden. Bij dit onderzoek wordt gebruik gemaakt van wiskundige modellen waarmee de effecten van potentiele interventies in het proces zichtbaar worden gemaakt.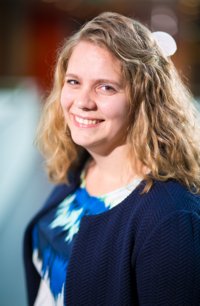 Gréanne Leeftink is a PhD candidate within the department Industrial Engineering and Business Information Systems, in the CHOIR research center at the University of Twente (Enschede). In addition, she works at the University Medical Center Utrecht (UMC Utrecht). She holds a master's degree in Industrial Engineering & Management (2014). The focus of her research is the optimization of the shared resources involved in oncology related health care processes. On December 15th she will defend her thesis titled "Why wait? Organizing integrated processes in cancer care". 
Wim van Harten - Rijnstate
Zorgpaden en netwerken: wat is beter? Benchmarking van prestaties
Abstract volgt.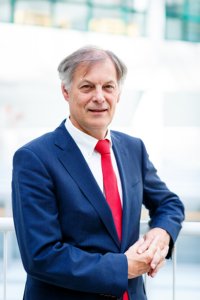 Prof. dr. Wim van Harten (1954) is voorzitter van de Raad van Bestuur van ziekenhuis Rijnstate. Daarnaast is hij vanaf 2001 parttime hoogleraar aan de Faculteit Management en Bestuur van de Universiteit Twente, met als leeropdracht 'kwaliteitsmanagement van zorgtechnologie'. Tevens leidt hij een onderzoeksgroep van zo'n 10 medewerkers in het Nederlands Kanker Instituut.
Na zijn opleiding als arts is hij 4,5 jaar in tropisch Afrika (Kameroen) actief geweest. Bij terugkeer heeft hij als hoofd medische dienst van een zorgverzekeraar gewerkt. Van 1992 tot 2001 was hij directeur patiëntenzorg en algemeen directeur van Revalidatiecentrum Het Roessingh in Enschede. In 2001 stapte hij over naar het Nederlands Kanker Instituut - Antoni van Leeuwenhoek Ziekenhuis in Amsterdam, waar hij tot december 2015 lid van de Raad van Bestuur was.
Belangrijke (recente) nevenfuncties: Voorzitter (en nu past president) Organisation European Cancer Institutes, lid bestuur NVZ, vice-Voorzitter RvC Beweging 3.0 en lid KWF advies commissie dure geneesmiddelen.
In 1997 is hij gepromoveerd op een onderzoek naar de effecten van een kwaliteitssysteem in een categoraal ziekenhuis.
Hij heeft meer dan 120 peer reviewed publicaties op zijn naam staan met onderwerpen zoals technology assessment, operations research toepassingen in de ziekenhuiszorg en e-health en revalidatie. Hij was project leider van het ACARE2 programma gericht op "IT supported patient empowerment van Kanker survivors" en is HTA coördinator van het TANGO project, gericht op implementatie en technology assessment van "whole genome sequencing".
Ingeborg Bikker - SMK en CHOIR
Lange toegangstijden zijn een groot probleem in de zorg. Bij radiotherapie leiden vertragingen in de behandeling tot verminderde tumorcontrole en een lagere kwaliteit van leven. Lange toegangstijden kunnen een gevolg zijn van onbalans tussen vraag en aanbod, maar ook van een inefficiënte patiëntenplanning. Door de zeer variabele vraag, complexe behandelvoorschriften, patiëntvoorkeuren en een gelimiteerde behandelcapaciteit is het lastig voor een planner om de impact van zijn/haar beslissingen op de efficiëntie van de capaciteitsplanning in te schatten. Hierdoor kunnen onnodige vertragingen, een onsystematische prioritering van patiënten en lange toegangstijden ontstaan.
Wij ontwikkelden een geïntegreerd beslissingsondersteunend raamwerk voor afsprakenplanning bij radiotherapie, bestaand uit twee onderdelen. In het eerste deel worden behandeldagen en -machines toegewezen aan patiënten, gebaseerd op richtlijnen uit een Markov beslissingsmodel. In het tweede deel worden specifieke tijden aan elke afspraak toegewezen, met behulp van een mixed integer programming model.
Met dit raamwerk kan op een systematische manier behandelcapaciteit aan de binnenkomende vraag worden gekoppeld, terwijl de patiënttevredenheid en het percentage patiënten behandeld binnen de toegangstijdnormen op een kosteneffectieve manier worden verbeterd.
De werking van de ontwikkelde methode is getest op data van het British Columbia Cancer Agency (BCCA) in Canada.
Ingeborg Bikker is promovendus bij de Universiteit Twente en de Sint Maartenskliniek in Nijmegen, met als focus capaciteits- en afsprakenplanning in de multidisciplinaire zorg. Begin 2017 is Ingeborg vier maanden op werkbezoek geweest in Vancouver (Canada) om onderzoek te doen naar capaciteitsplanning bij radiotherapie.

Dit project is gezamenlijk werk met Nathan Horvath (BCCA), Claire Ma (BCCA), Antoine Sauré (University of Ottawa), Scott Tyldesley (BCCA & University of British Columbia) en Martin Puterman (University of British Columbia).
Bas Geerdes - Zilveren Kruis
Zorglogistiek vanuit het zorgverzekeraarsperspectief

De oncologische zorg in Nederland verandert in snel tempo. De behandeling kan steeds beter individueel worden aangeboden, dat wil zeggen dat de specifieke eigenschappen van deze tumor en de wensen van deze patiënt een behandeling op maat mogelijk maken en bepalen.De behandeling wordt steeds meer in netwerkverband aangeboden. Dichtbij wat kan en (iets) verder weg wat moet. Hierbij worden de complexe onderdelen van de diagnostiek en behandeling geconcentreerd. De aandacht voor de kwaliteit van leven tijdens de behandeling maar ook in de nazorg krijgt steeds meer aandacht.
Voor wat betreft de logistiek zijn er voor de patiënt 3 belangrijke onderdelen van de patientjourney:
Heb ik kanker?
Welk type kanker heb ik en wat is het beste behandelplan?
Hoe en waar vindt mijn behandeling (of de verschillende onderdelen) plaats?
Elke stap vraagt, afhankelijk van de soort kanker, haar eigen eisen voor wat betreft toegangstijd en doorlooptijd.
Toegankelijkheid is een belangrijk onderdeel van de totale kwaliteit van de behandeling (naast veiligheid, effectiviteit, doelmatigheid, patientgerichtheid en gelijkheid). De patiënt moet er van op aan kunnen dat hij of zij, voor elke soort kanker, op de juiste plek behandeld wordt waarbij aan alle kwaliteitseisen wordt voldaan.
De zorgverzekeraar heeft als taak die zorg voor haar verzekerden in te kopen.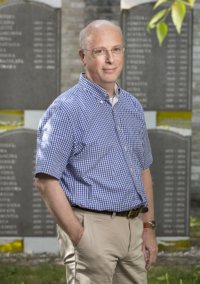 Bas Geerdes heeft geneeskunde gestudeerd in Rotterdam en is gepromoveerd in Maastricht. Na zijn opleiding tot chirurg heeft hij als chirurg gewerkt op de afdeling Kinderchirurgie van het AMC/VUMC. Nadat hij gestopt is als chirurg heeft hij gewerkt als medisch adviseur bij Zorgverzekeraars Nederland en als directeur patiëntenzorg van het VUmc. Momenteel werkt hij als senior medisch adviseur bij Zilveren Kruis. Per 1 januari 2018 gaat hij aan de slag als medisch manager bij het IKNL.
Eric Oukes - Bevolkingsonderzoek Oost
Bevolkingsonderzoek Darmkanker: "Hoe krijgen we iedereen uitgenodigd?"
Deelnemers voor het bevolkingsonderzoek darmkanker worden uitgenodigd op basis van de beschikbare capaciteit voor intakes en coloscopieën in de coloscopiecentra. Jaarlijks is het een uitdaging om de vraag (2 miljoen deelnemers) en het aanbod (100 centra) op elkaar af te stemmen. Hoe doen we dat?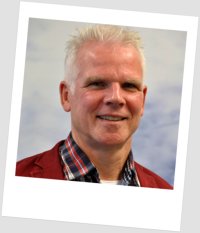 Eric Oukes is manager primaire processen darmkanker en baarmoederhalskanker bij Bevolkingsonderzoek Oost. Hij is van oorsprong een ICT-er die zich nu vooral met (het optimaliseren en innoveren van) bedrijfsprocessen bezighoudt, zowel organisatorisch als logistiek. Inmiddels is Eric vier jaar werkzaam binnen de screening en was daarvoor informatiemanager bij een veiligheidsregio.
Maartje van de Vrugt - LUMC en CHOIR
Een betere afstemming van vraag en aanbod voor de MDL-afdeling van het JBz
Met de invoering van het bevolkingsonderzoek coloncarcinoom is de vraag naar Maag-, Darm-, Leverartsen (MDL-artsen) enorm toegenomen. Dit terwijl MDL-artsen vóór de invoering van het bevolkingsonderzoek al schaars waren. In het Jeroen Bosch Ziekenhuis (JBZ) zijn de vraag naar en het aanbod van zorg in kaart gebracht. De patiëntvraag bleek lastig te vangen in zorgpaden en is daarom geschat met behulp van kansrekening modellen. Om te bepalen hoe veel zorg er aangeboden kon worden, is een simulatiestudie gedaan met als input de beschikbaarheid, kwalificaties en verantwoordelijkheden van de zorgverleners. Per type zorg (specifieke consulten of scopiën) is geadviseerd over het aantal dagdelen dat deze zorg verleend zou moeten worden om aan de vraag te voldoen. Daarnaast is de huidige manier van afsprakenplanning geëvalueerd om de toegangstijd tot het JBZ te reduceren. Sinds dit onderzoek is de MDL-capaciteit in het JBZ aanzienlijk uitgebreid, wat mede met verschillende verbeterinitiatieven geleid heeft tot een betere toegankelijkheid.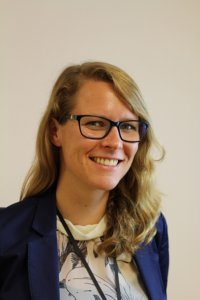 Maartje van de Vrugt is een parttime postdoc-onderzoeker bij CHOIR en parttime werkzaam als adviseur patiëntenlogistiek bij het Leids Universitair Medisch Centrum. Maartje is op 1 juli 2016 bij CHOIR gepromoveerd op het proefschrift "Efficient healthcare logistics with a human touch". Haar promotieonderzoek heeft ze uitgevoerd bij het Jeroen Bosch Ziekenhuis, waar ze naast haar onderzoek betrokken was bij veel adviesprojecten. In het LUMC werkt ze aan verschillende logistieke projecten, waaronder het bepalen van de capaciteitsbehoefte van de strategische productieplannen. Haar onderzoek focust op afspraaksystemen waarin patiënten meer dan één afspraak nodig hebben.
Michel van den Heuvel - Radboud UMC
Behandeling van longkanker thuis in de huiskamer: De Voors maar zijn er ook Tegens?
De zorg van de longkankerpatiënt verandert snel door de komst van nieuwe behandelopties. Deze behandelingen hebben niet alleen een significante invloed op de prognose van de patient maar ook op het zorgbeslag. Behandelingen duren langer omdat de patiënten langer in goede conditie leven. Door een deel van de zorg naar de thuissituatie te verplaatsen zou er in principe meer zorg geleverd kunnen worden maar is dat ook feitelijk zo.
In de presentatie zal de thuisbehandeling met immuuntherapie worden gebruikt als voorbeeld van een zorgvernieuwing die de zorgdruk in het ziekenhuis sterk kan reduceren maar waarbij de impact op de transmurale zorgketen en de kostenontwikkeling nog niet helder is.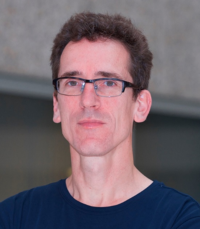 Michel van den Heuvel is professor at the Radboud University Medical Center Nijmegen. Michel is the head of the department Respiratory Diseases and is specialized in the thoracic oncology. Within the thoracic oncology field he has extensively published on topics related to chemoradiotherapy, immunotherapy and targeted therapy. He has experience in both clinical trials and translational research and is currently heading several nationale biomarker development and immunotherapy projects in lung cancer. Michel is member of the Section Oncology from the Dutch lung cancer society.
On Thursday, among others, the following talks are scheduled:
Katja van den Hurk - Sanquin
Donor health research
Without blood donors there would be no blood to transfuse or blood products to use. Hence, it is crucial that our donor pool is stable, sufficient, healthy and diverse enough to ensure availability of all blood products that are needed. Blood donation is generally safe, but some short and long term side effects may occur. Observational data suggest that some donors might benefit from donating while it might harm others. Since donors are a healthy group of individuals who donate voluntarily, any harm should be prevented. The study and maintenance of donor health is also important to guarantee a safe and efficient blood supply; healthy donors will remain eligible to provide blood of high quality. Donor health research applies epidemiological and bio-statistical methods to identify factors that distinguish donors who benefit from (frequent) donations from those who are harmed in order to study, protect and improve donor health.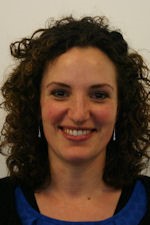 Katja van den Hurk is an epidemiologist and health scientist by training (VU University, Amsterdam). She has worked as a researcher at TNO Leiden and subsequently at the EMGO Institute for Health and Care Research (VUmc), where she obtained her PhD on observational research regarding diabetes and cardiovascular disease. Since 2013 she works at Sanquin Research, where she is group leader on (blood) donor health.
John Blake - Dalhousie University (CA)
Modelling Rare Blood Inventory at Canadian Blood Services
Since the 1960's, it has been recognized that patients having a complex serelogy, due to genetic conditions or having acquired antibodies to common antigens through repeated exposure to blood products, have limited options when a blood transfusion is required. A blood type is generally considered rare if it occurs in less than 1 in 1,000 individuals. Due to a lack of identified donors, individuals with a rare blood type may face difficulty securing blood products when a transfusion is necessary. Accordingly, many countries have established rare blood programs. These programs usually include a process to screen donors for rare phenotypes and a registry to record information about rare donors, once identified. In addition, blood agencies may collect, freeze, and store particularly rare blood types to provide for either autologous (to self) or allogenic (to others) transfusion. Frozen blood storage is, however, expensive.
Canadian Blood Services (CBS) maintains a rare blood program that services all demand for rare blood in Canada, outside the Province of Québec. The CBS program has identified more than 2,000 donors with a rare phenotype code and maintains approximately 800 units of red blood cells in inventory at various sites throughout the country. 
In this talk, we report on a recent study to determine how rare blood must be before a frozen inventory is necessary. Since preliminary work suggested that the population of rare donors in Canada is too small to maintain a stable inventory, part of the project revolved around determining the operational parameters for ensuring a stable inventory. A simulation model was then built to evaluate a set of scenarios regarding donor screening rates and inventory levels over a range of frequencies for rare phenotypes.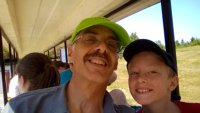 John Blake is an Associate Professor in the Department of Industrial Engineering at Dalhousie University. John received a Bachelor's degree in Industrial Engineering from the University of Toronto in 1988 and a PhD from Toronto in 1997. After completing his doctorate, John took a position at Dalhousie University in Halifax in the Department of Industrial Engineering.  He also holds an adjunct appointment in the Faculty of Medicine at Dalhousie University. Since 2011 John has been seconded to Canadian Blood Services where he acts as a research engineer and staff scientist.
John's research has covered diverse topics such as operating room scheduling, case mix management, emergency room wait time, information systems design, physician reimbursement and nursing workload measurement. His current research interests include perishable inventory models for blood banks, supply-chain management models, collections scheduling, wait list management, and stem cell registry models.
John is a past President of the Canadian Operational Research Society. He is active in the Health Applications Section of the Institute for Operations Research and Management Science, having acted as chair of the section in 2003. John is also a member of the Canadian Society of Transfusion Medicine, the Association of Professional Engineers of Nova Scotia, and the Institute of Industrial Engineers.
John lives in Halifax, Nova Scotia, Canada with his 13-year old son James and a lazy tuxedo cat, named Mittens. John is an avid (if slow) runner. He has an interest in marathons, zymurgy and Canadian history, but claims that most of his spare time is used up managing the house or feeding the cat. John and James are both active in Scouting and can occasionally be found sleeping in a snow drift.
Inneke van Nieuwenhuyse - UHasselt (BE)
How capacity limitations affect patient health: an empirical study of a hematology ward
In this research, we analyse a large dataset from the hematology ward of the Rambam hospital in Haifa (Israel), which is struggling to cope with its capacity limitations. The hematology ward has a very limited number of beds, and is often confronted with surges in bed demand. Consequently, physicians sometimes send some patients home earlier or transfer them to general wards. Using econometric models, we analyse whether a stay in the general ward causes patients to exhibit higher infection risk than in the hematology ward. Additionally, we provide evidence that patients that re-enter the hospital through the emergency department because of an infection they caught at home, exhibit higher mortality risk than those that catch an infection while being in the hospital, or those that re-enter the hospital through the specialized hematology clinic.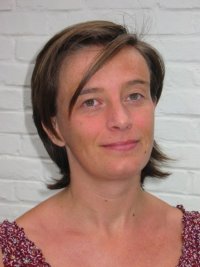 Inneke Van Nieuwenhuyse recently joined the Research Group Logistics, Faculty of Business Economics, Hasselt University (UHasselt, Belgium) as a Professor in Operations Management. She currently also holds a part-time appointment at the Research Center for Operations Management, KU Leuven (Belgium). She has taught courses on Supply Chain Management, Operations Strategy and Facilities Design, and  has participated in several applied research projects for industrial and consulting companies. Her research interests focus on the design and analysis of stochastic manufacturing and supply chain systems, and healthcare systems.
OR in a Blood Bank Setting
Stock management and optimal staffing are two issues from the field of OR with important implications for managing a blood bank. There are more promising issues, but changing policies in a blood bank environment is difficult, because they are very reluctant to ´sudden changes´. First things first, implying that blood safety is the number one issue.
Nevertheless, the two issues have been addressed over the recent years. The first rather successfully and the second showing ´WIP´, work-in-progress.
1.     Platelets, an important cellular component of blood with blood clotting tasks, have a short shelf life of seven days, and selling 'no' is not an option. Applying OR techniques we were able to bring back outdating from over 15% to below 3%, without endangering availability
2.     Calculations, including calculations from today's esteemed PhD thesis defendant, have shown that in optimal staffing there is room for improvement. Gains ahead!
There certainly is more. Future will tell.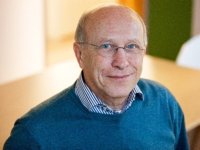 After his medical training, Wim de Kort attained degrees in epidemiology, toxicology and public health. He wrote an award winning Ph.D. thesis entitled, "Personnel selection through pre-employment medicals". He worked for the Dutch contract research institute, TNO, as a division manager from 1989 until 1998. At that time he was professor of occupational health at the Radboud University Nijmegen, the Netherlands. Since 1998 he has been working for Sanquin Blood Supply, currently as the head of the Donor Studies Department. In 2014 he was appointed the worldwide first professor of Donor Health Care at the University of Amsterdam. He has been responsible for many projects, including complex projects with several (international) participants, such as DOMAINE. He is the (co-)author of more than 70 papers - including 50 papers on donor (base) management - in peer-reviewed journals and was the editor-in-chief of the Domaine Donor Management Manual.
His research focusses on health and behaviour of donors. Risk based donor selection, donor management and donor careers are his main topics.
Lisa Maillart - University of Pittsburgh (USA)
Optimal pooling, batching and pasteurizing of donor human milk
Donated human milk – collected, processed and dispensed via milk banks – is the standard of care for premature neonatal intensive care unit (NICU) inpatient infants and unhealthy outpatient infants whose mothers cannot provide adequate supply. We take a multi-criteria integer programming approach to optimize the daily decisions involved in the (1) pooling of milk from different donors to meet macronutrient requirements across different product types, and (2) batching of pooled milk for efficient pasteurization. Our numerical results demonstrate significant improvements compared to historical and staff-generated decisions at Mothers' Milk Bank of North Texas (MMBNT). Model implementation at MMBNT has quickly resolved chronic production imbalances, reduced labor requirements and improved NICU order fulfillment.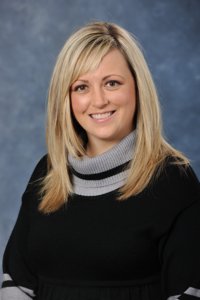 Lisa Maillart is Professor and Co-Director of the Stochastic Modeling, Analysis and Control (SMAC) Laboratory in the Department of Industrial Engineering at the University of Pittsburgh. Prior to joining the faculty at Pitt, she served on the faculty of the Department of Operations in the Weatherhead School of Management at Case Western Reserve University. She received her MS and BS in industrial and systems engineering from Virginia Tech, and her PhD in industrial and operations engineering from the University of Michigan. Her primary research interest is in sequential decision making under uncertainty, with applications in medical decision-making, healthcare operations, healthcare policy and maintenance optimization. She is a member of INFORMS, SMDM and IIE, and was recently named a Fulbright U.S. Scholar.
Joost van Sambeeck - CHOIR and Sanquin
Blood group specific issuing policies to improve the inventory management of red blood cells
Challenges faced by blood transfusion services are becoming more complex and change continuously due to the introduction of new technologies and increasing customer expectations. One of these expectation is the ability to select extensively type red blood cell units directly from stock. Currently, all units are issued according to the first-in-first-out principle, irrespective of their specific typing. This kind of policy might result in shortages for rare units. Shortages can be avoided by keeping rare units longer in stock, but this might also lead to increased wastage. Therefore, a trade-off between the age and rarity of the units in stock is desirable.
Due to specific features of the inventory management of red blood cell units, traditional (perishable) inventory allocations models are not suitable. Therefore, we modelled the allocation of the inventory as a matching problem, in which decisions about which unit to issue are based on the age and rarity of the units in stock.
The model was evaluated for several settings of input parameters, including stock size, priority of age versus rarity, and the number of decision moments per day. When applying our model, the number of exact matches increases from 40% to 70% whilst retaining the supply level.
This research is joint work with Sem van Brummelen and Nico van Dijk.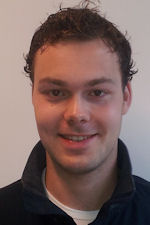 Joost van Sambeeck studied Operations Research and Management Science at the University of Tilburg. Currently he works as a PhD student at the Dutch blood operator Sanquin and the CHOIR group of the University of Twente. His research focuses on optimal decision making in relation to blood group matching by modelling various processes in the blood transfusion chain.
On Friday, among others, the following talks are scheduled:
Michel Zeilmaker - UMC Utrecht
Hospital Capacity Management UMC Utrecht: part 1
Capacity Management is gaining more and more attention in Health Care. Unfortunately, there is no golden standard for implementing Capacity Management. During the past two years the University Medical Center Utrecht has started about 25 smaller projects in all kinds of departments, concerning varying topics: from outpatient as well as inpatient clinics, and OR-planning as well as staffing issues. These projects, mainly executed with the help of students from the University of Twente, helped creating awareness throughout the hospital. In this presentation we sum up UMC Utrecht's experiences so far: Which success factors can be distinguished? Which lessons can be learned? Moreover we look ahead: Which future steps should be taken in order to give Capacity Management a permanent place? What chances and challenges are there?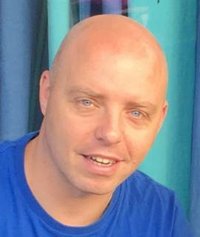 In his job Michel Zeilmaker optimizes patient logistics by finding the optimum between patient satisfaction, work load and business performance. Michel Zeilmaker is a senior project manager Capacity Management at the University Medical Center Utrecht. After graduating as a political historian, he worked for several years as a historical researcher. In search of work with more social impact, he ended up at the UMC Utrecht. In the meantime he got the diplomas (MBA, LSS, Topclass Hospital Capacity Management) that matched his work. Over the past two years Michel has worked hard to bring capacity management at the UMC Utrecht to the attention. He is convinced that implementing capacity management asks for both hard and soft skills, and a combined bottom up and top down approach.    
Implementation of fast track multidisciplinary gastrointestinal oncology care 
Patients with gastrointestinal malignancies often need multiple appointments with different medical specialists. This can cause waiting times to accrue. To reduce waiting times, a one-day FTC for patients with gastro-intestinal malignancies was organized within the existing structure of the hospital. In this clinic care was centered around patients, by ensuring that the medical specialists visit the patient, implementing nurse coordinators to guide the patients during their day at the clinic and considering patient wishes and co-morbidities when formulating a treatment plan. A mandate from the board (Top-down), ensured cooperation between different medical departments and a change in resource allocation (i.e. medical staff); a horizontal clinic across a vertical departmental structure. Brainstorm sessions between the departments led by two physicians who were going to work at the FTC (Bottom-up), assured a swift implementation of the FTC.
The combination of a top-down and bottom-up strategy ensured participation from all involved departments. This ensured a strong foundation and a shared vision on patient centered care. The implementation of the FTC comprises a change in organization, but not a change in structure.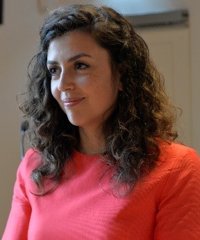 After graduating secondary school in 2005, Yara Basta started with her medical studies at the University of Amsterdam. While waiting to start her rotations (co-schappen), Yara travelled to Cairo, Egypt. She lived there for ten months. Immediately after her graduation In 2012, Yara started working on her research. She wrote her thesis on the organization of multidisciplinary fast track care at the department of gastroenterology and the department of surgery at the Academic Medical Center in Amsterdam (AMC). After three years of full- time research, she worked as a resident (ANIOS) at the intensive care of the VU University Medical Center Amsterdam University and the Emergency department of the AMC. Currently she has started her training to become an emergency physician in the Academic Medical Hospital in Amsterdam.
Bruno Vieira - NKI-AVL and CHOIR
Minimizing waiting times in radiotherapy though an efficient allocation of radiation therapy technologists under uncertain demand
In radiotherapy (RT), delays in the start of treatment have shown to increase the risk of tumor progression, and patients experience greater psychological distress when subject to longer waiting times. The RT process, which involves imaging and treatment planning before treatment, is subject to complexities that hamper resource planning and control. On the demand side, the amount of workload in each operation depends on the highly variable patient inflow. On the supply side, radiation therapy technologists (RTTs) have multiple skills, rotation needs and partial availability, which makes the allocation of RTTs a complex task that often leads to situations of understaffing, jeopardizing the fulfillment of the patients' waiting time standards. We propose a stochastic model that optimizes the allocation of RTTs to multiple operations in RT over a set of scenarios of patient inflow. The scenarios are generated from historical patient data, and the final RTT allocation covers the workload associated with all scenarios. Results for a case study in the RT department of the Netherlands Cancer Institute show that, with our model, the number of patients finishing the pre-treatment stage within their maximum waiting time target can increase from 90.9% to 99.3%.

Bruno Vieira is a PhD candidate in healthcare logistics at the radiotherapy department of the Netherlands Cancer Institute – Antoni van Leeuwenhoek hospital and the CHOIR group of the University of Twente. His project is about applying operations research methods to efficiently coordinate patients, resources and personnel so that waiting times in radiotherapy are minimized. Bruno got a master's degree in Industrial Engineering at the School of Engineering of the Polytechnic Institute of Porto, and has later worked as a researcher at INESC TEC, developing innovative approaches to solving scheduling problems in the fields of transportation and power production planning.
Kalyan Pasupathy - Mayo Clinic (USA)
Operations Research in Healthcare, the science/practice continuum
The publishing of the National Academy reports during the beginning of the century called out operations research and systems engineering to solve the healthcare sector's vexing problems. Yet, few instances of broad impact exist in improving patient experience, access and population health, and in reducing costs. Mayo Clinic's Information and Decision Engineering program situated in the Kern Center for the Science of Health Care Delivery, conducts methodological advancements in operations research and decision science to transform health and health care. This talk focuses on some of the systems engineering and informatics initiatives, that changed practice and improved value of care within Mayo's practice. The creation of Clinical Engineering Learning Laboratories (CELLs) to partner clinicians and engineers, embed learners, establish big data and analytics environments, and leverage sensors and technology will be highlighted. Join the discussion on best practices and lessons learned for conducting scientifically rigorous and practically relevant research.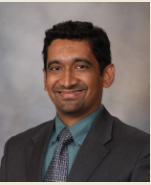 Dr. Kal Pasupathy, Associate Professor in Mayo College of Medicine is an expert in systems science and health informatics, with a specific focus on nonparametric modeling methods. With over 17 years of academic and practice leadership experience, he leads the Information and Decision Engineering program and is the founding scientific director of the Clinical Engineering Learning Laboratories. His research program is in information and decision sciences focusing on managerial and clinical decision making. Notably, his program's methodological inventions and practice impact have won awards and impacted social services and health care. The research has been translated and used by American and British Red Cross, and in healthcare by nursing, pharmacy, surgery, emergency medicine and radiology. He has conducted several funded projects, has published over 50 peer-reviewed articles and a book on health informatics. He is frequently sought to lecture, speak at international events and to consult for private and government health systems for practice transformation. More information is available here.
Aleida Braaksma - MIT and CHOIR
Why wait? Don't reserve!

Assigning newly admitted patients to beds involves multiple constraints. Suboptimal patient-to-bed assignment may cause excessive patient wait times, crowding in upstream areas, and prolonged length-of-stays. As a response to these challenges, hospitals tend to decide on patient-to-bed-assignments well before patients actually need those beds. Instead, we propose a just-in-time bed assignment strategy and quantify its benefits through data-driven simulation. Implementation of our results at Massachusetts General Hospital (in Boston, United States) has resulted in significant decreases in patient wait times for beds, in addition to multiple other benefits.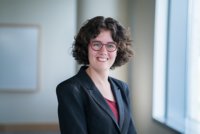 Aleida Braaksma received her M.Sc. degree in Applied Mathematics from the University of Twente (UT) in 2010. Her master thesis project, for which she received multiple thesis awards, marked the start of her career in healthcare operations research. In 2015, she received the Ph.D. degree for the dissertation 'Timely and Efficient planning of TReatments through Intelligent Scheduling'. She performed her Ph.D. project at CHOIR and the Academic Medical Center (AMC) Amsterdam. Aleida has spent the past two years as a postdoctoral fellow at Massachusetts Institute of Technology (MIT) and Massachusetts General Hospital (MGH) in Boston, United States. Since November 1, she is an assistant professor at the Stochastic Operations Research group of the UT and within CHOIR. Her research interests are in planning and scheduling in healthcare with a specific focus on decision making under uncertainty.
Capacity dilemma's on a neonatal intensive care unit
Neonatal intensive care medicine demands a high expertise of the employees. It's an environment of high technical demands, patients with severe illness, emotional burden of parents, and ethical dilemmas.
These days is hard to find enough employees, especially nurses. Due to that there is a constant shortage in personal, resulting in a shortage in (bed)capacity.
Consequences are that sometimes a neonate cannot be admitted to the ward and has to be transferred to another hospital, sometimes even abroad. Also, it leads to a reduction in production figures and financial income for the department.
What are factors leading to this reduction in (bed)capacity and how can we try to influence them?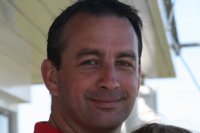 Willem de Vries is a neonatologist at the Birthcenter of the Wilhelmina Children's Hospital/UMC Utrecht where he is deputy head of the department of Neonatology. He has also vice president of the Paediatric Association of the Netherlands.

Willem has great interest in Health Care management, looking for opportunities to innovate and improve the organization of (neonatal) health care.
Bart van Acker - Radboud UMC
The Dutch are famous for managing water, but what about managing patient flow within hospitals?
What did Radboud University Medical Center learn from the Dutch River Program in order to manage good care for acute clinical patients.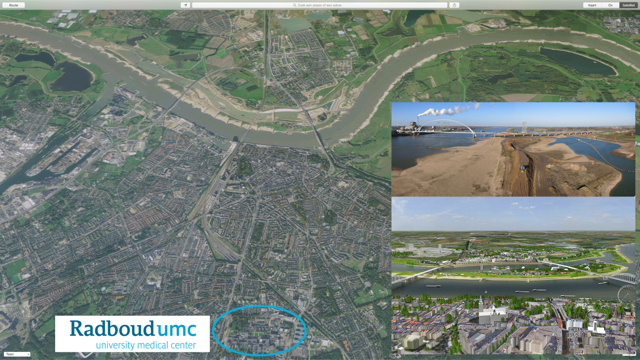 The goal of the Dutch River Program is to adjust the flow, release the pressure and give the river more space. And therefore we can manage higher water levels. Likewise, the goal of Radboudumc's inpatient departments is to give acute patients sufficient care during periods (like summer holidays) when less staffed beds are available. My personal goal is to calculate the required amount of staffed beds for acute patients. This calculation should be understandable to generate acceptance, required for a smooth implementation.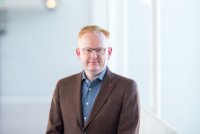 Bart van Acker is a Consultant Process Improvement & Implementation at Radboud University Medical Center, Nijmegen the Netherlands. Bart believes, as an Engineer of the University of Twente and as a Business Intelligence expert, in his contribution to improve the quality of care and efficiency within hospitals. By his clear analyses, he develops understandable solutions together with and for the doctors and nurses. These solutions are not only in their interest, but especially in the interests of patients.
Niels-Christian F. Bagger - Technical University of Denmark
Applied nurse rostering at Danish hospitals in Region Zealand
The Danish National Audit Office (DNAO) has criticised the Danish Regions for their utilisation of resources. Some of the critic points by DNAO were targeted at the schedules of the medic staff, and the time spent by the planners to create the schedules. As a mean to meet these critic points, Region Zealand has started a project, funded by the Danish Ministry of Health, to deal with Nurse Rostering, in cooperation with the Technical University of Denmark (DTU). The project focuses on developing an automated decision support system, based on mathematical programming. Region Zealand and DTU have considered mathematical programming approaches in multiple Master's Theses projects, which have shown great potential. Therefore, the methods are currently being implemented in piloting phase, and expected to be in production before the end of the year (2017). In this talk, we present the mathematical formulations to encompass the requirements of the Danish Working Environment Authority, the workers' union (Dansk Sygeplejeråd) agreement, and the local agreements at the departments. Furthermore, we present and discuss some of the challenges we have encountered, during the project.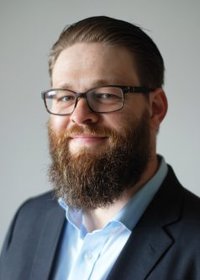 Niels-Christian F. Bagger obtained his Industrial PhD degree within operations research at the Technical University of Denmark (DTU). The PhD project focused on mixed integer programming based algorithms for university timetabling problems, and was supported by the Danish company: MaCom A/S. Today, he is a Postdoctoral Researcher at DTU, with financial support from Region Zealand. The focus of his research is the implementation of solution methods for manpower scheduling problems at the hospitals within Region Zealand.