Marieke Huisman makes software more reliable
"Most people do not realise how much our world depends on software, it has become an integrated part of our society." Marieke Huisman, Professor of Software Reliability at the UT, develops techniques and tools that can help software developers make their software more reliable. "That is my main line of research. Programmers make mistakes, that is just a fact of life. But this means the millions of lines of software code we currently use in our daily lives contain lots of errors. Avoiding all these errors is impossible, but I want to help as much as I can."
Consequences can range from an annoying bug in Microsoft Word to a complete shutdown of the banking system of an entire country, explains Huisman. "The list of software errors that have caused big disruptions is endless and the economic losses are enormous." As a Professor in the Formal Methods and Tools Group, she works on techniques that tackle this problem by discovering errors before the software is launched. Some of her techniques can also be used for security checks of, mobile applications. "There are many apps that spy on us," says Huisman. "They are able to turn on the camera and microphone of your phone. We are developing techniques to scan your apps to make sure this is not possible."
Huisman's ultimate goal is to develop a set of user-friendly tools that can be used by programmers of any knowledge level and provides them with instant feedback to make them aware of the mistakes they made in the code of their software. "Our current techniques are rather complicated and we need to make them more usable. We also need to improve the ways to demonstrate the use of these techniques, so companies and governments can easily see what their problems are and how to solve them," says the professor.
Her work is more relevant than ever in today's society, which seems to be ruled by algorithms and big data. Huisman is prepared to face the challenge: "Even I get a bit scared when I read about all the possible problems. Software is getting more complex and we need to keep control and understand the mutual interdependence of all these systems. This might seem to be a daunting task, but it is necessary for the safety of our society."
Research and Education
As a teacher, Huisman rarely needs to explain the relevance of her research to students. "They are all avid technology users and know how fast something can go wrong. Programming is the focal point In the bachelor courses I teach. But this doesn't mean the students are only producing lines of code. The function and reliability of the software is what's important. They learn how to write code which they can understand and use safely, even if they have to come back to it at a later point in time to make adjustments." The professor also teaches a Master course, in which the students are challenged to prove they understand the theory by putting the knowledge to practical use. "We use practical examples of our research and involve graduating students in our research group whenever possible. This is both practical and valuable. The students appreciate the chance to work directly with the research group and we benefit by having great assistance and a pool of possible PhD-candidates we can recruit."
About Marieke Huisman
Marieke Huisman was appointed as Professor of Software Reliability in the FMT (Formal Methods and Tools) Group at the University of Twente in 2018. Her research group is mainly focused on reliability and correctness of concurrent and distributed software. In 2017, she was awarded a Vici grant worth €1.5 million from the NWO (Netherlands Organisation for Scientific Research). Huisman was the winner of the Professor De Winter Prize for outstanding female talent in 2014 and also won the Netherlands Prize for ICT Research in 2013. In 2010, she was awarded an ERC Starting Grant for her research. Huisman joined the University of Twente in 2008, after working at the INRIA Sophia Antipolis Research Centre in France from 2001 to 2008. She obtained her PhD degree from the Computing Science Institute, Radboud University of Nijmegen, in 2000.
Press Photos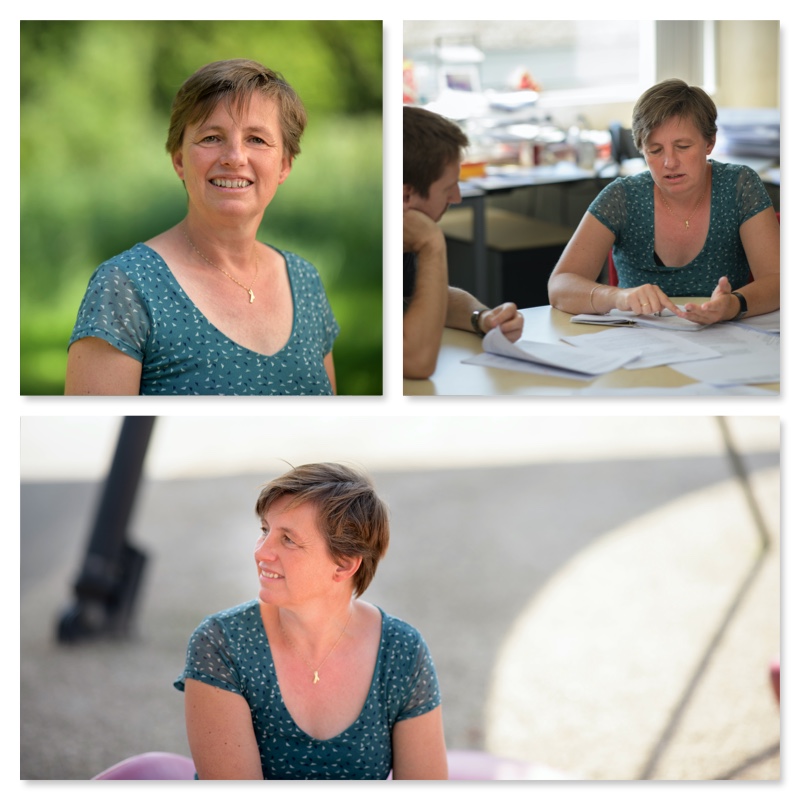 Click on thumbnails to open the picture folder. These press photos can be used without copyright restrictions.