Ian Gibson links Fraunhofer project Center to research and society
Ian Gibson has two roles at the University of Twente. Besides his role as the Scientific Director of the University's Fraunhofer Project Centre in complex systems engineering, he is also a professor in Industrial Design Engineering at the UT. In the latter, he provides guidance to other professors, based on his knowledge and experience. This can relate to their research, but he also offers them advice on broader subjects, like career development.
His role at the Fraunhofer Project Centre is quite new, like the centre itself. Gibson started this role in July 2018 and was the first Scientific Director to be appointed. "I see myself as the conduit between the University and the Centre in terms of getting more people involved, providing research directions for the Centre and linking research of other groups at the university to the activities at Fraunhofer. These links need to be mutually beneficial to the Centre and the research groups, but should also support the main goal, which is providing research support for local industry and primarily local manufacturing industry."
Recent research at Fraunhofer has covered subjects like additive manufacturing and digital twinning. The centre can help companies to innovate and make the best use of new technologies by conducting application research. The challenge is to link this research to their specific activities and to help them adjust to changes. Fraunhofer offers them knowledge and advice, both reactive and proactive, and can even guide them through this process. 
Research and teaching
All activities at Fraunhofer are project-based. In these projects, undergraduates, Masters- and PhD-students are trained. The links between research and teaching comes natural to Gibson and his colleagues at the centre. He firmly believes in project- and problem-based learning. "This is particularly important in engineering. An engineering problem can be solved in many different ways. To be able to do this, you need both theoretical knowledge and practical experience. It helps if your teachers relate what their teaching to real life, it helps students understand."
This certainly relates to engineering, Gibson states. "Engineers are the technical problem solvers of society, it is important that they always understand the relation of the problem to society. I experienced this myself as well. I studied control engineering and initially had some trouble to grasp the concept of control theory. But then I went to work in a cement factory, where I saw the concept in practice. I noticed the control challenges they had and how it related to the theory. This was a tremendous help to me." 
Gibson plans to use this concept in his own courses at UT as well. One of them is Design for X, which is a product design programme. X is a variable that impacts the design of the products. The variable can be the costs, or the time the students have to design. "I ask the students to report how they develop the design, so they have to think on their feet and learn on the job. The other course I am going to be teaching is Additive Manufacturing. In this Masters course, students will be asked build and test their own 3D-printers. "
About Ian Gibson
Ian Gibson was originally educated as an electronic engineer at the University of Hull, UK, where he went on to do his PhD in industrial robotics. During this time he became increasingly interested in design and manufacturing and the application of technology within university teaching. His first teaching position was at Nottingham University in 1992 where he was introduced to Rapid Prototyping, which is now more commonly known as 3D Printing (3DP) or Additive Manufacturing (AM). Ian has spent the last 25+ years working with this extremely enabling technology to solve problems in healthcare, automotive, aerospace and other industrial sectors by engaging in applied research.
He has mainly worked in Asia/Australasia, holding positions in Hong Kong, Singapore and Australia. Gibson came back to Europe mid-2018, where he is currently Professor of Design Engineering and Scientific Director of the Fraunhofer Project Centre. He is best known for the Springer e-book "Additive Manufacturing Technologies", which has been downloaded over 1 million times and as co-editor of the Rapid Prototyping Journal, which has been the leading journal in this field for the last 25 years. In 2017, Ian was awarded the Freeform and Additive Manufacturing Excellence (FAME) award in the US for his contribution to the academic AM community, something that only 9 other people have so far received.
Press Photos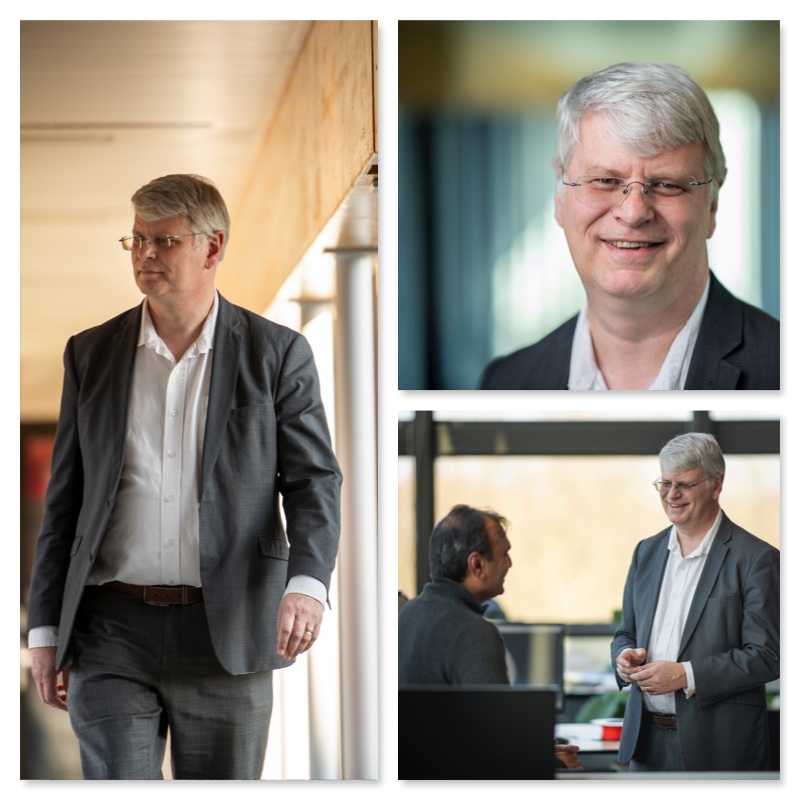 These Press Photos can be used with no copyright restrictions.