The ethical downside of technology
Brey is the leader of the so-called Zwaartekracht program 'Ethics of Socially Disruptive Technologies', a large-scale research project of scientists from the universities of Twente, Delft, Utrecht, Eindhoven, Wageningen and Leiden. The program, which is financed by the Dutch Ministry of Education, Culture and Science, will run until 2029. The main aim is to deepen the research into the ethical side of innovations and bring more coherence.
Crucial phase
According to Brey, society is currently in a crucial phase. Key technologies developed in the second half of the 20th century (biomedical technology, IT, nanotechnology, smart materials) are more and more integrating. Examples of this integration are brain-computer interfaces and nanomedicine. 'We are redesigning man, with a different body and a different mind. At the same time, our environment is also changing. Everything is becoming a technical artefact; we can even influence the climate nowadays. This far-reaching technicalization produces new ethical challenges."
In addition to the fundamental Zwaartekracht program, Brey also manages five projects which affect the application of technology. One is the international SIENNA project. It focuses on the ethical dilemmas of human-centred technologies like artificial intelligence and robotics. Who bears responsibility if such technologies will cause damages? What are the risks of human enhancement: can parents decide that their child will become a superman or a superwoman? Or is that up to the child? SIENNA investigates that kind of issues."
Big data for HR policy
Another project concerns the HR policy of a big supermarket company that wants to use big data and artificial intelligence to improve the well-being of its employees. Brey: "On the one hand, it's good that this employer cares about the problems and wishes of its staff. On the other hand, you encounter possible privacy problems and the risk of data issues. We hope that our research will contribute to the responsible use of technologies."
Research and education
Ethics and philosophy are an integral part of all bachelor programs of the University of Twente. Furthermore, Brey is involved in a pilot for a training program for insurance company Achmea and the tax authorities (de Belastingdienst) in Apeldoorn. Both organizations offer their employees a lifelong learning program, i.e. workshops on data ethics. "The main questions are how can you responsibly use data of citizens and how can you have good contact with certain groups. This is a very current issue. We see an increasing demand from organizations for this kind of post-initial education."
About Philip Brey
Prof. dr. Philip Brey (1966) received his PhD at the University of California in San Diego, worked at the Delft University of Technology and has been Professor of Philosophy and Ethics of Technology at the University of Twente since 2007. He is member of the management team (and former chairman) of the 4TU Center for Ethics & Technology, a partnership of the universities of Twente, Delft, Eindhoven and Wageningen with more than 60 researchers. Brey is currently the leader of the Zwaartekracht program 'Ethics of Socially Disruptive Technologies'.
Press Photos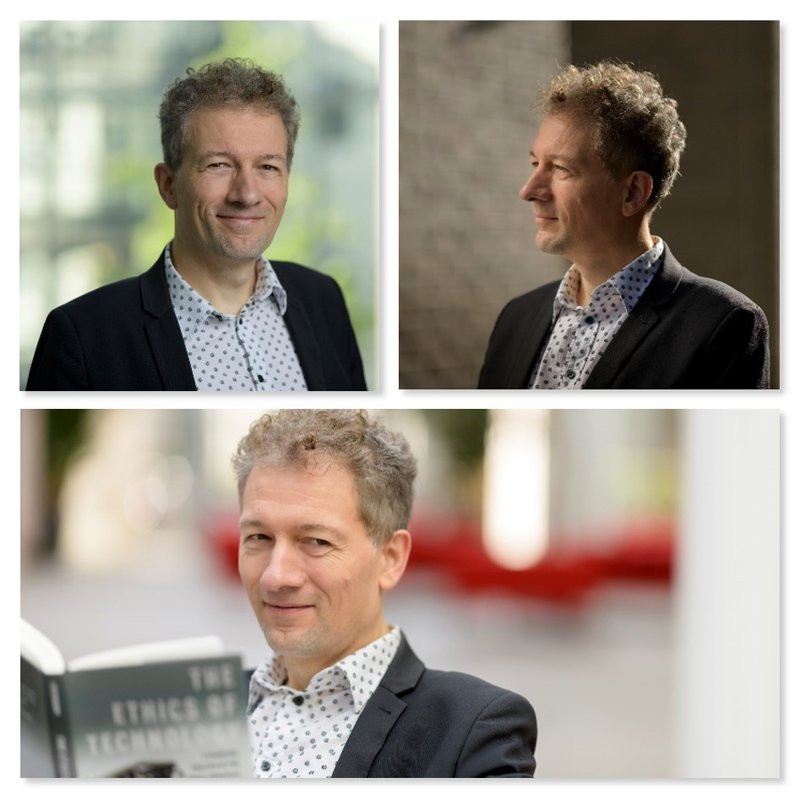 These Press Photos can be used with no copyright restrictions.