Wednesday 12 May 2021
On Wednesday 12 May the construction of the new ITC on the campus of the University of Twente officially started. Mirjam Bult gave the go-ahead for the renovation of Langezijds on behalf of the Executive Board by revealing the building canvas. This shows the design and construction schedule of the new accommodation for the ITC faculty. The building consortium Dura Vermeer Bouw Hengelo/Trebbe and Croonwolter&dros are the construction partners for this project.
ITC moves to campus
In 2022, the Faculty of Geo-Information Science and Earth Observation (ITC) will move from the characteristic building on Hengelosestraat to another landmark building on campus: Langezijds. Since 2010, ITC is officially a faculty of the University of Twente. "We are getting a very nice building on a fantastic location. The move to the O&O Square is the ultimate capstone of the integration of ITC at the UT", said Annemarie Arets in an earlier interview with U-Today. On Wednesday 12 May the construction plans were officially signed, making the start of construction a fact.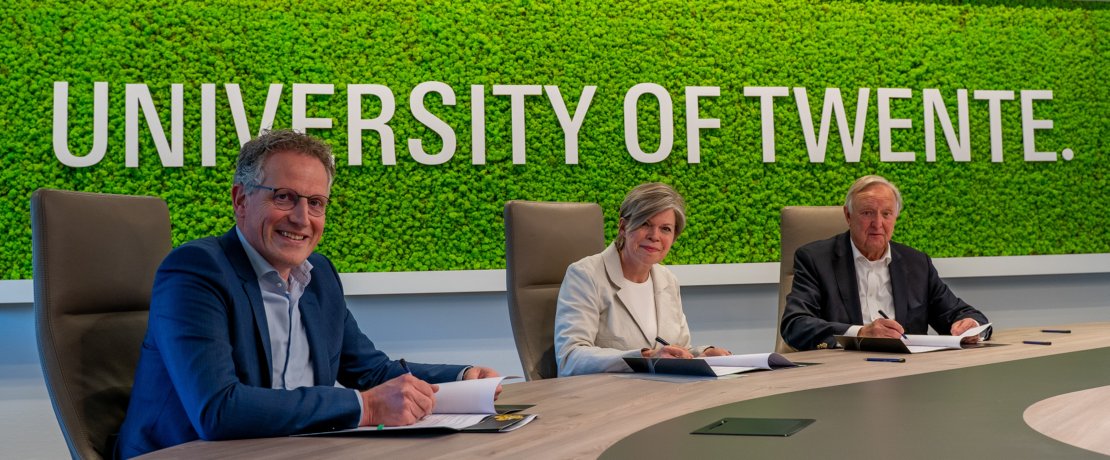 Building and trust
Langezijds has been fully prepared for the start of construction in recent months. After the demolition phase, the phase of renewing and building has begun. "I am delighted to be working with these parties, as they are no strangers to the University of Twente", says construction project manager Rob Nengerman. "Recently we successfully completed a similar sustainable renovation of the Technohal with Dura Vermeer Bouw Hengelo. We have also done several large projects together with Croonwolter&dros for the University of Twente. They are partners we can trust and rely on."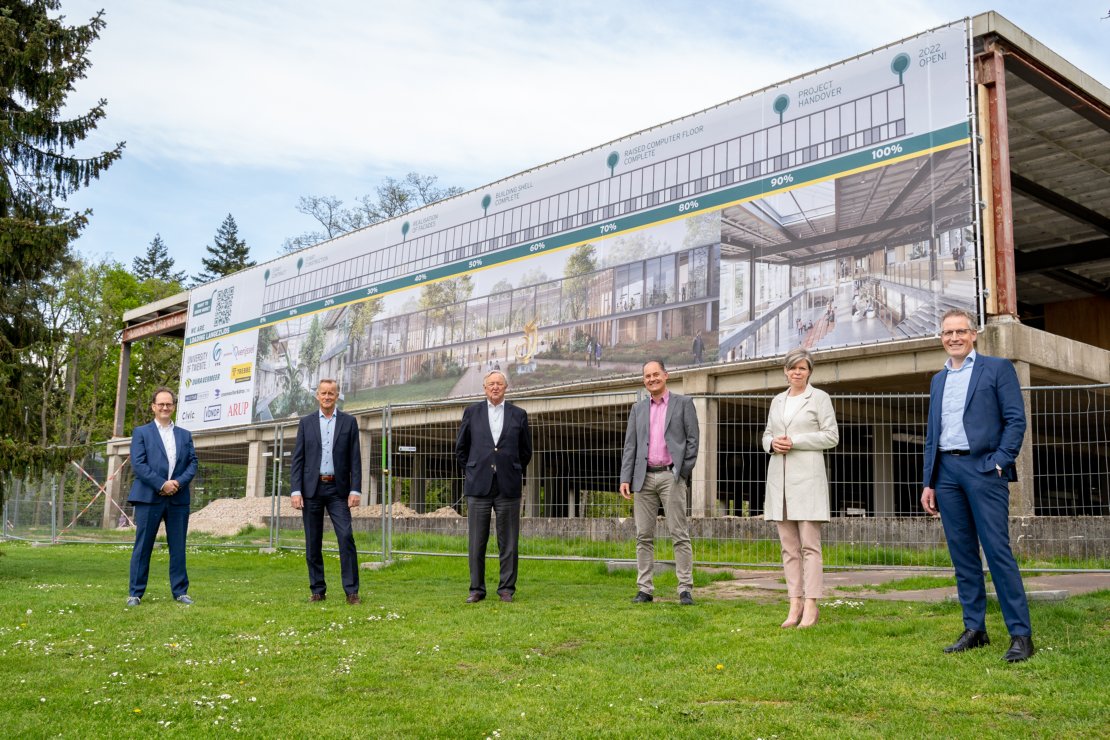 Grant from Province of Overijssel
Nengerman emphasizes the importance of sustainability in the renovation plans. "From a circular perspective, we are trying to reuse the existing blinds. Also, the roof will have solar panels." The Province of Overijssel provides a subsidy to the University of Twente, as a contribution to the realization of a future-proof and sustainable building. "I'm happy with this subsidy, it helps tremendously in realizing our ambitious sustainability plans. For example, we would also like to have cold bridge insulation and the building will be connected to the cold circle and the heat network", says Nengerman.


Design
The students and staff of the ITC faculty form a close-knit international community. Students come from all over the world to do a short course, Master's or PhD. Back in their own country, they apply the knowledge to sustainably strengthen the economy. A building that stimulates meeting and inspiration suits this community. Langezijds will therefore have a "social heart" and two "green lungs": almost every room overlooks the greenery. "The design was made together with the users of ITC. The design team consists of CIVIC/VDNDP/Studio Groen+Schild, Valstar Simonis, and Arup. I am delighted that we can now actually implement the design", says Nengerman.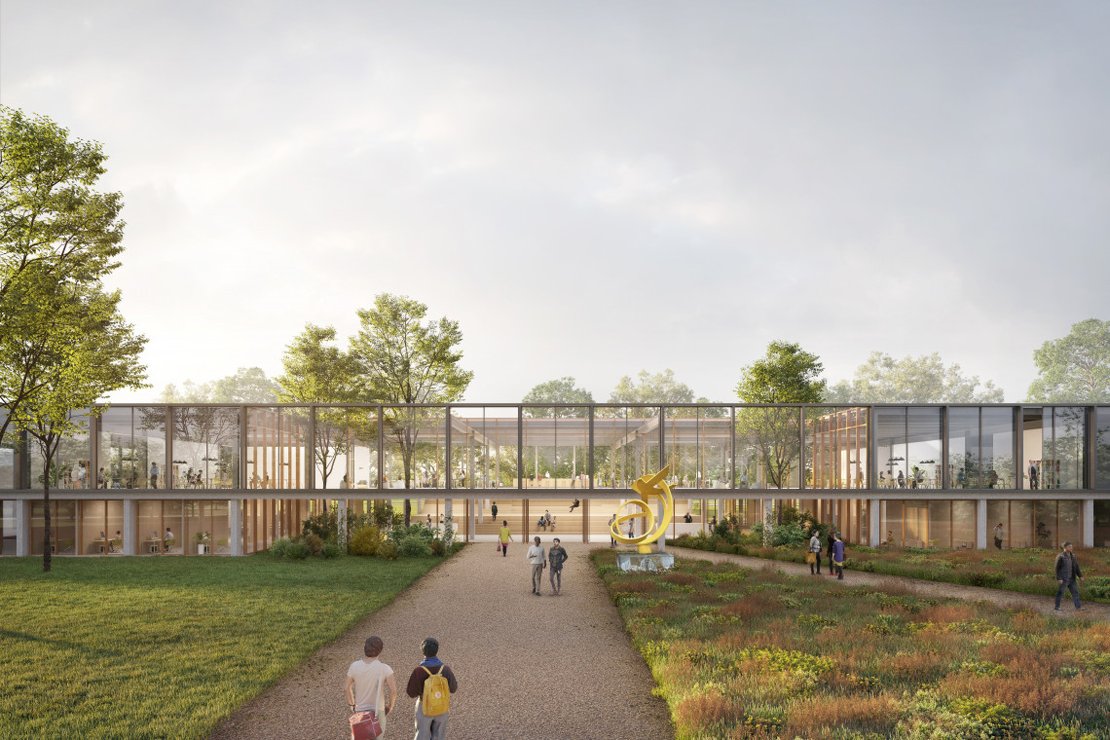 More information
Want to know more about ITC's move to campus? Please visit www.utwente.nl/ltsh