Dick Breteler – Mecal B.V. (February – October 2015)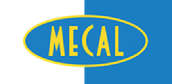 Summary
Wind turbines are designed to survive at least 20 years of service life. In practice, many components fail much earlier than the promised 20 years. Current used failure prediction methods pay too less attention to the real cause of failure and do not take into account the loads acting on the system. In order to reduce the operations & maintenance costs, there is a need for a failure prediction method based on the physics of failure.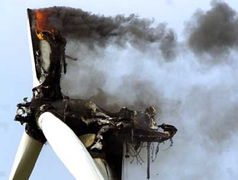 Figure 1: Wind turbine failure.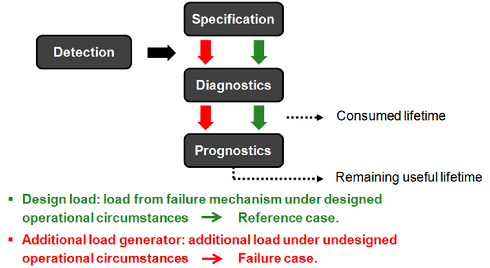 Figure 2: Physics based methodology.
This research proposed a generic physics based methodology and applied this method for a practical situation. This methodology gives a procedure how to calculate the remaining useful lifetime of a component. In this way, an improvement of the predictability is obtained and costs can be saved by replacing the component just before failure or change the operating settings in an early stage to extend the component lifetime.
Key Results
A generic physics based methodology was proposed (see Fig. 2 ).
The bending stress of the helical gear tooth under aligned and misaligned circumstances were calculated.
Misalignment detection based on a vibration response was not possible (see Fig. 3).
The consumed lifetime of the helical gear was calculated by means of the loads and fatigue resistance of three operating wind turbines (see Fig. 4).
The remaining useful lifetime was predicted based on the consumed lifetime (see Table 1.)

Figure 3: Misalignment detection.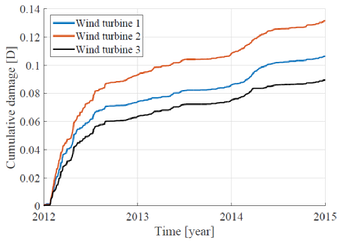 Figure 4: Degradation pattern reference case.
Table 1: Remaining useful lifetime.