Wednesday 14 June 2017
The University of Twente has opened its own 3D-printing lab – the Rapid Prototyping Lab.
New ways of 3D printing
3D printing is being increasingly used to quickly try out ideas and to produce complex shapes. For example, researchers at the University of Twente can use the Rapid Prototyping Lab to print special parts for the experimental setups used in their research. The Rapid Prototyping Lab is also being used for educational purposes. In addition, research is being carried out into new ways of doing 3D printing, involving the combination of different materials and techniques, for example.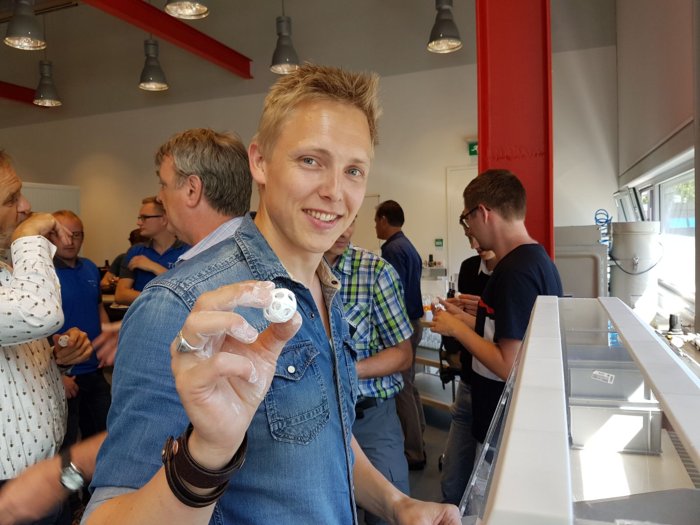 Printed artificial heart
According to the Professor of Biomechanical Engineering, Prof. Bart Koopman (one of the people behind this new facility), the Rapid Prototyping Lab offers a wealth of new opportunities. "For everyday users, this lab offers an extra degree of quality that standard printers cannot provide. For example, it can produce prints that are also capable of bearing considerable mechanical loads. In addition, its educational value lies in the wide range of printing techniques that it offers. In terms of research, there are plans to look into the printing of composites and rubbery materials. For instance, some researchers want to print a complete artificial heart, to test valves or support pumps. We are also keen to combine printing with post-processing techniques – in a single device – to create a more fully-fledged production machine. We also have plans to expand the lab's capabilities by installing metal printers and the like."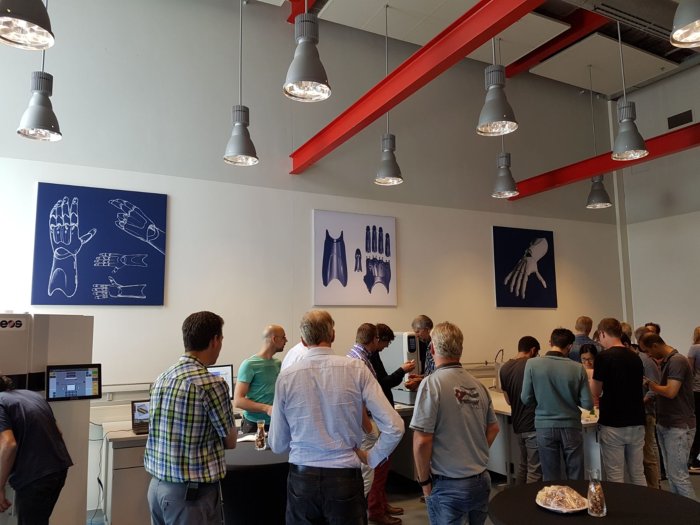 Shared facility
The lab is open to all research groups and students at the University of Twente. "We think it's very important for the lab to be a shared facility," says Bart Koopman. "Teams of students like Solar Team Twente and Green Team Twente are already making full use of the facilities. We also have a direct link with the University of Twente's DesignLab. The use of the lab and its facilities is currently being integrated into the Mechanical Engineering and Industrial Design programmes."
The official opening ceremony will be performed on Wednesday 14 June, by researchers from the Faculty of Engineering Technology (ET) and the MIRA institute (the people behind this new lab). The Rapid Prototyping Lab is located in the De Horst building on the University of Twente's campus.
Further details are available at: www.utwente.nl/rpl or via 3d-printlab@utwente.nl