Thursday 29 September 2022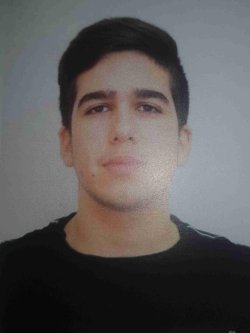 It is with great sadness that we report the death of Erkin Turan who passed away on September 20, 2022 at the age of 20. 
Erkin was a third year IBA student who started his studies at the University of Twente in September 2020. He liked travelling and during these trips he especially enjoyed car and motor sport events and was eager to share his experiences on social media. 
He successfully collaborated with other IBA students in project groups within different modules. His classmates and teachers appreciated his contributions to discussions and project work.
Erkin will be deeply missed. Our condolences go to Erkin's family and friends, including his close friends on the IBA programme and at the UT. We wish everyone a lot of strength, love and courage in dealing with the loss of Erkin. 
In the Atrium of the Ravelijn building an opportunity will be provided to pay your respect and bring condolences to Erkin's family and friends.
Students who need help or feel the need to talk, can contact the study adviser (l.balci-ay@utwente.nl) or student psychologists (https://www.utwente.nl/en/ces/sacc/).
Staff can contact HR, who can refer them to company doctors and psychologists. 
On behalf of
Faculty board Behavioural, Management and Social Sciences
Prof. dr. Tanya Bondarouk (Dean), Prof. dr. Ciano Aydin (Vice Dean Education), Prof. dr. ir. Bernhard Veldkamp (Vice  Dean Research), dr. Thijs Breukink (Managing Director)
Programme management International Business Administration
Dr. Anna Bos-Nehles (Programme Director); Lena Balci-Ay, MSc. (Study Adviser), Eline de Ruiter, MSc. (Study Adviser), Rachel Scott, MA (Programme Coordinator), Yitong Xue, MSc. (Junior Programme Coordinator)