Thursday 23 June 2022
You may have heard the enchanting sound of the 49 bells of the CampusCarillon while strollingthrough the campus park, but did you know that you can also learn to play this typically Dutch-Flemish instrument yourself? 
At its opening in 1964, the UT received a special gift from the municipalities in the region: a bell tower with a carillon. Now, more than half a century later, this tower still stands as designed by the famous Dutch architect Gerrit Rietveld. The Campus Carillon Circle regularly plays the instrument.
Join the circle
At present, the Campus Carillon Circle has ten members. Would you like to join them? You will receive lessons at the bell tower, and for study purposes, a study carillon is available in the Vrijhof building. Lessons are on Monday or Wednesday afternoon/evening, in Dutch or English, for students, alumni and staff. If you can play the piano or organ, it is not such a big step to learn to play the carillon, but the lessons can also start at a beginners level.
Hylke Banning and Esther Schopman are the carillon teachers on campus. They once studied at UT and learned to play the bells on the campus carillon. Later they became the city carillonneurs of Oldenzaal and Enschede and now pass on their knowledge.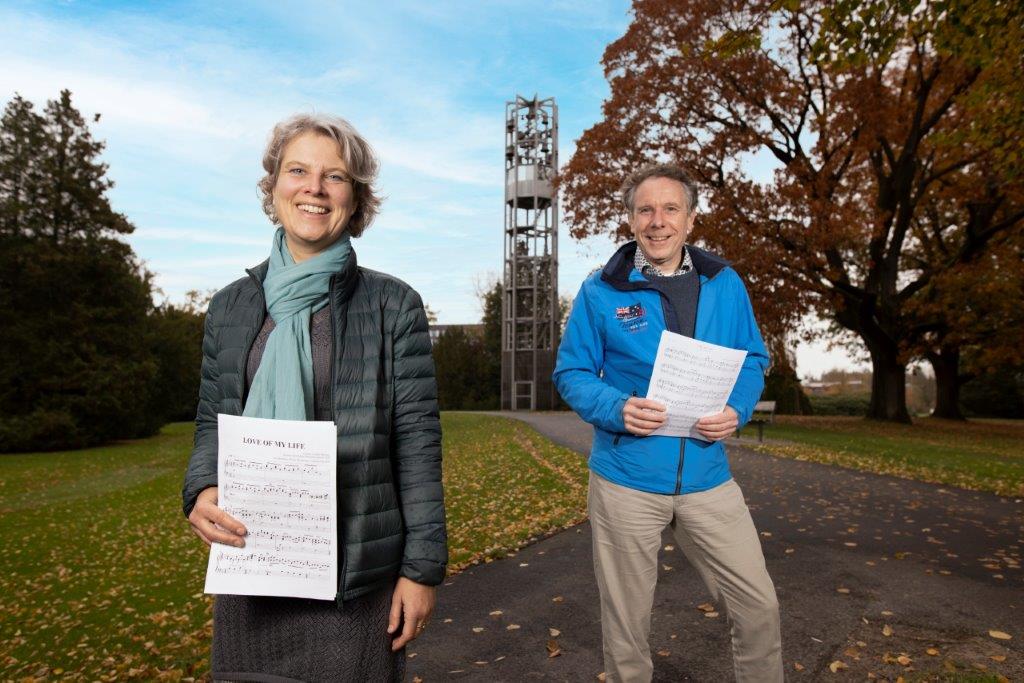 Esther Schopman and Hylke Banning