Monday 10 May 2021
In this fast changing world it is more important than ever, to work together, and to combine different perspectives. But what does it mean to work in a transdisciplinary way? Are there best practices to learn from? And how do people experience this way of working? We have asked a couple of UT students, who have just finished DesignLab's Transdisciplinary Master-Insert 'Shaping Responsible Futures'.
Mats van Dalen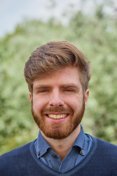 I am currently in my third year of the Technology & Liberal Arts and Sciences (ATLAS) Bachelor. To finalise my academic profile, I enrolled for the Transdisciplinary Master-Insert. The freedom to shape your own projects, an inspiring community, and a focus on connecting science and society is what attracted me. The curriculum allowed me to go beyond my academic profile and helped me in becoming a responsible transdisciplinary leader.
What transdisciplinary leadership means to me
To me, transdisciplinary leadership means that one can intellectually connect, synergise the efforts and energy, and create a simultaneously professional and personal working environment for all stakeholders that are involved in a project. In other words, a transdisciplinary leader is able to communicate across any (disciplinary) boundary and facilitates those who are involved to do the same. The latter is especially important. In my experience, disciplinary boundaries are also bridged in multi- and interdisciplinary research projects, however, merely for the exchange of information. Transdisciplinary research requires all stakeholders that are involved to create a new unified intellectual framework, one that goes beyond the disciplinary boundaries. Learning about, experiencing, and actively working on developing transdisciplinary leadership skills and competencies opened a lot of doors for me. I have the feeling that I have only seen the tip of the iceberg and I cannot wait to keep on exploring, experimenting, and learning more about transdisciplinarity.
Niklas Bexten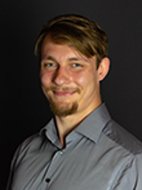 I am an European Studies/Comparative Public Governance student at UT and WWU. My studies are already quite encompassing and when I read the mail about the insert my interest was sparked immediately. To me, science lives from combining thoughts and theories and by molding them into practical applications that can help to improve the world by a bit. Therefore, transdisciplinarity is an inevitable necessity to tackle societal challenges of today´s globalised world.
How to face challenges in our current state?
Due to my study programme European Studies and Comparative Public Governance, I was already quite familiar with different fields of research working together to explore the same issues. We were already trained to combine politics, law, and economics. However, even when combined, we as political and administrative scientists tend to evaluate disciplines and their findings separately. This was always an issue for me. For example, in international relations we rarely analyse personal history of individual politicians and their psychological states. However, we expect nations and states to behave like they are individuals. 
Max Weber once alluded to Nietzsche´s expression of god is dead, by stating that the universal scholar was a dying breed. The world of the early 20th century and now more so than ever, is marked by an increasing need for specialisation. Today´s study programmes are mostly designed to be as specific and contingent as possible. Yet, every field acknowledges its own limitations and tries to circumvent them by becoming even more specific. This stands in stark contrast to the problems we are facing today. Climate change, political participation, gender equality, and pandemics are stress testing sciences and societies from uncountable angles. Unidimensional answers will only suffice for univariate causalities, which are pretty much non-existent. The literature is clear on that throughout all fields. 
Michael Bui

My name is Michael Bui and I'm a double degree master's student in Interaction Technology and Electrical Engineering (Neurotechnology and Biomechatronics specialisation). I enrolled for the Transdisciplinary Master-Insert to find more meaning and coherence in the contrasting disciplinary knowledge I've gained throughout my studies.
My view on transdisciplinarity
The experiences from the master-insert taught me the importance of working in a transdisciplinary manner. Some of the projects we worked on were so complex, that our individual expertise was not sufficient to come up with novel and effective solutions; it was the synergy of our disciplines that led to the outcomes that we are proud of. And finally, I realised that transdisciplinary working is more than just effective project management. Although it certainly plays a role, I think it's also about spanning your personal (disciplinary) boundaries.
Rather than building collaborative teams in which disciplinary expertise is merely shared, transdisciplinarity takes it to the next level by searching for and engaging with the discomfort of each other's knowledge domains. I believe that transdisciplinary knowledge spaces emerge by being open towards new methods and taking on responsibilities which may feel unfamiliar at first. In that way, the conventional boundaries of tools and techniques are spanned leading to new opportunities in the solution space.
More information
At DesignLab, we work on Citizen Science and Responsible Design in a transdisciplinary way. Together with students, researchers, governments and companies, we contribute to solutions for societal challenges. You can do too! If you are a UT student who is looking into interesting studies for the next academic year, you might want to dive into the programme of the Transdisciplinary Master-Insert. More information about projects at DesignLab on our website.