Monday 4 January 2021
Shaping 2021 together
Traditionally, the University of Twente starts the new year by honouring the members of the UT community that have been in the media. We are proud to announce that two of our researchers at DesignLab have won the UT in the media prize: Prof.dr.ir. Peter-Paul Verbeek and assistant professor Cristina Zaga. Congratulations!
UT in the media prize
Every year, the Executive Board puts the best media performers in the limelight. Awarding the UT in the Media Prize to academic staff, PhD candidates, staff and students stimulates others within the UT community to share their (academic) results more closely with and more frequently to the outside world. By using different kinds of media, the great things that are happening at UT come to the attention of a broad audience. 
Watch the whole video below:
Health, Society & Ethics
Peter-Paul Verbeek has won the UT in the media award 2020 (second prize). He was in charge of the Ethical Testing aspect of the development of the notification app CoronaMelder. "Corona apps can help prevent the spread of the virus, but they also raise certain ethical and social questions," says Verbeek. "By conducting an ethical test with ethics experts and citizens, we wanted to contribute to the responsible design and social embedding of the app." Every part of the testing phase was featured in the media. View a selection.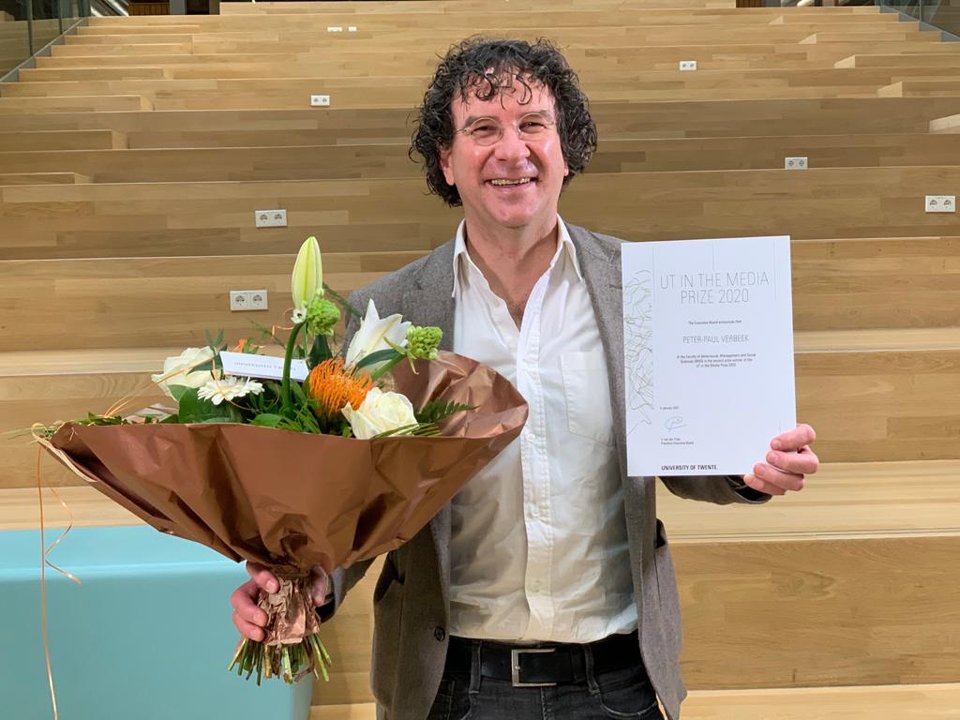 Human Touch, High Tech
Cristina Zaga has won the Social Media award. Being one of the researchers who is truly active online, she hasn't gone unnoticed by the media last year. She was included in the annual list of 400 successful and inspiring women compiled by VIVA magazine. Cristina states: "It's really important to share work with society. We need to bring academia to society." It ties in with the mission of UT's strategy Shaping 2030: The University of Twente is a people-first university.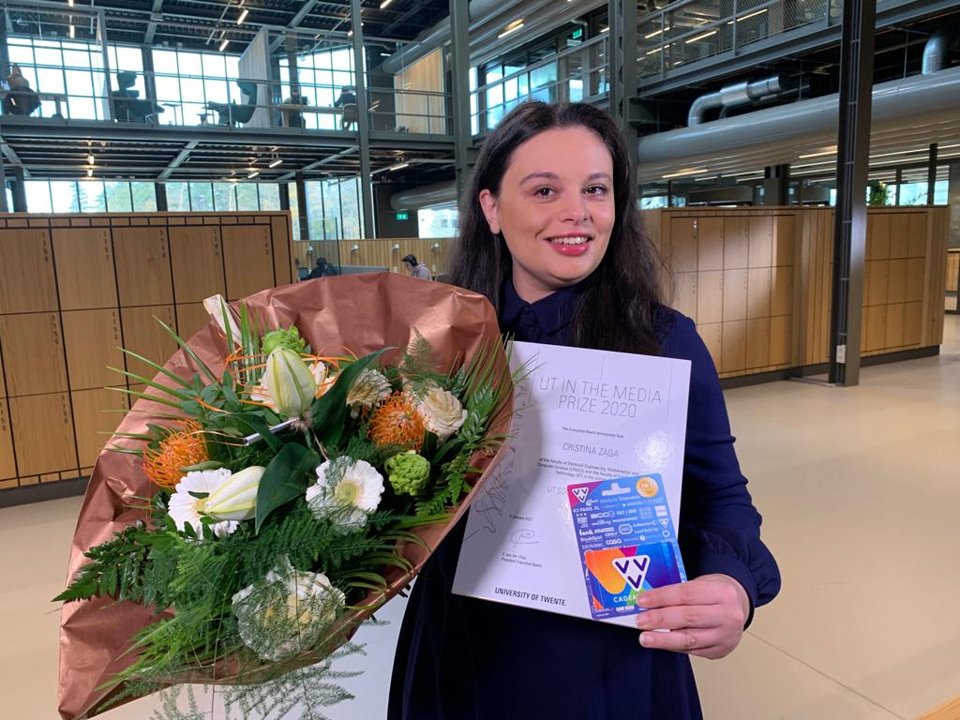 Tune in on Insta Live!