Tuesday 16 April 2019 12:45 - 13:30
Guest speaker: Austin Piedmont, Oprichter "The Collective Unconscious Enschede"  
Psychedelics are psychoactive substances that cause thought and visual/auditory changes. They are also known for creating an altered state of consciousness. The '60s are long gone but the taboo on this topic remains relevant today: how dangerous are psychedelics? Could they be useful for treating patients afflicted with addiction and other mental health problems? What are the benefits of using such a substance? Researchers are not yet sure whether those questions are fully answered.
Austin Piedmont, founder of "The Collective Unconscious", states that "ignorance, bias, and stigma each carry more risk than that of psychedelics". How can we challenge our social definition of risk (perceived risk vs perceived benefit)? Is there a way to responsibly incorporate psychedelics in our society? What have we learned from the psychedelic movement of the '60s? Join the discussion on the 16th of April!
the speaker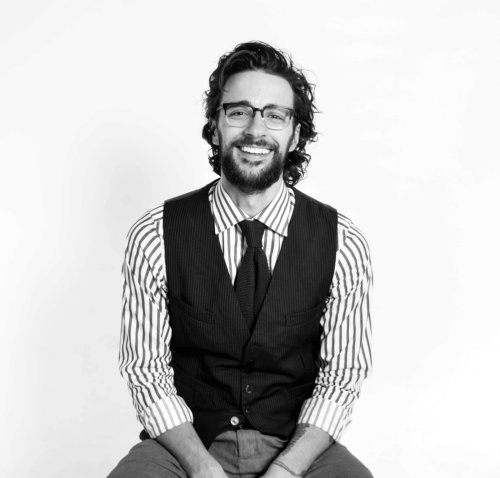 Austin Piedmont founded "The Collective Unconscious" (TCU Enschede) together with his wife, Julia Piedmont. TCU is an associating that hosts workshops like "Meditation Monday" and "Wednesday Women's  Circle". Seeing that the market is oversaturated with self-help gurus and mentors, the founders wanted to find out what really works and what does not: "The idea is simple: find out what kind of tools and techniques people are using to alter their consciousness and test them all out."
JUST DROP BY
Registration isn't needed for this Tosti Talk. Just drop by, grab a tosti, and connect to other visitors!
TOSTI TALKS
TASTY BITES OF SURPRISING TOPICS
What started as a get-together for students to promote collaboration now grows into an inspiring platform. Students (and others) with a burning desire are given a chance to spread the word, find other passionate people and connect the community even more.