Tuesday 19 September 2023
We will be replacing the old equipment with modern technologies, giving the studio a truly professional look.


With the upgrade, we can flexibly set up the studio for all kinds of productions thanks to a customizable decor (see video). This not only allows us to take the quality of productions to a higher level, but also reduces the financial burden on UT. Less spending on external service providers means UT can focus more resources on core goals: research and education.
In addition to recordings and livestreams, the studio also has an innovative Lightboard (see photo). This consists of an illuminated glass surface and allows lecturers to present information without turning their backs on students. This will significantly improve engagement and interaction.
*text continues below the photo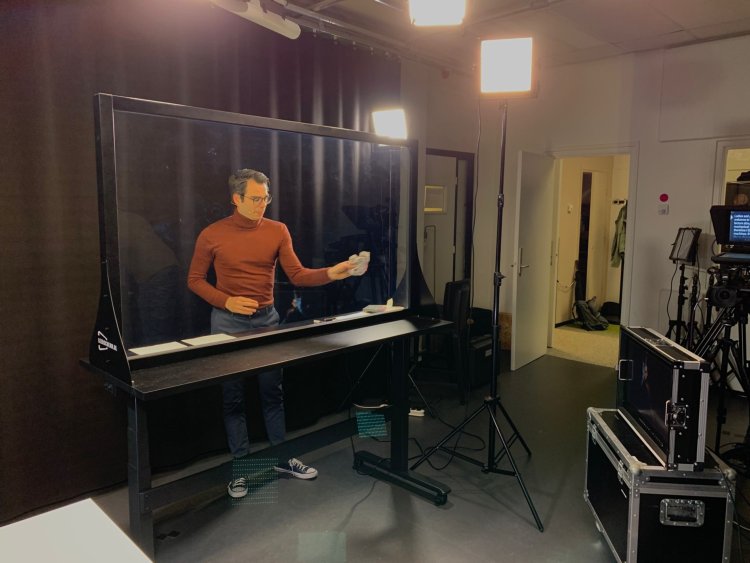 Photo: Lightboard
We are looking forward to putting the new studio into use. Interested in using our studio yourself? Or would you like to know what this could mean for you? Then contact the Video Team or check out our website www.utwente.nl/video.
Also read the article by U-Today about the new studio (Dutch only).