Thursday 2 March 2023
The BioTraCes research project will support transformative change for nature, justice and equity
On 9 and 10 February 2023, the festive launch of the BioTraCes project took place in Wageningen where participants from eight European countries met for the project's first in-person meeting. BIOTraCes stands for Biodiversity and Transformative Change for plural and nature positive societies. This transformation requires not only changes in practices, policies, and institutions, but also in the underlying values, knowledge systems and paradigms. The objective of BioTraCes is to develop and test a Theory of Transformative Change that addresses all these dimensions.
Esther Turnhout (professor and chair of Science, Technology & Society explains: "This project is very relevant for the KiTeS group. Our research mission is to transform knowledge practices to support sustainability transformations and this project enables us to do this".  
The project will support local case studies in their efforts to catalyze much needed transformative changes in society, policy, and economy to ensure the well-being of humans and nature. The cases cut across different important sectors including forestry, food production, and urbanization.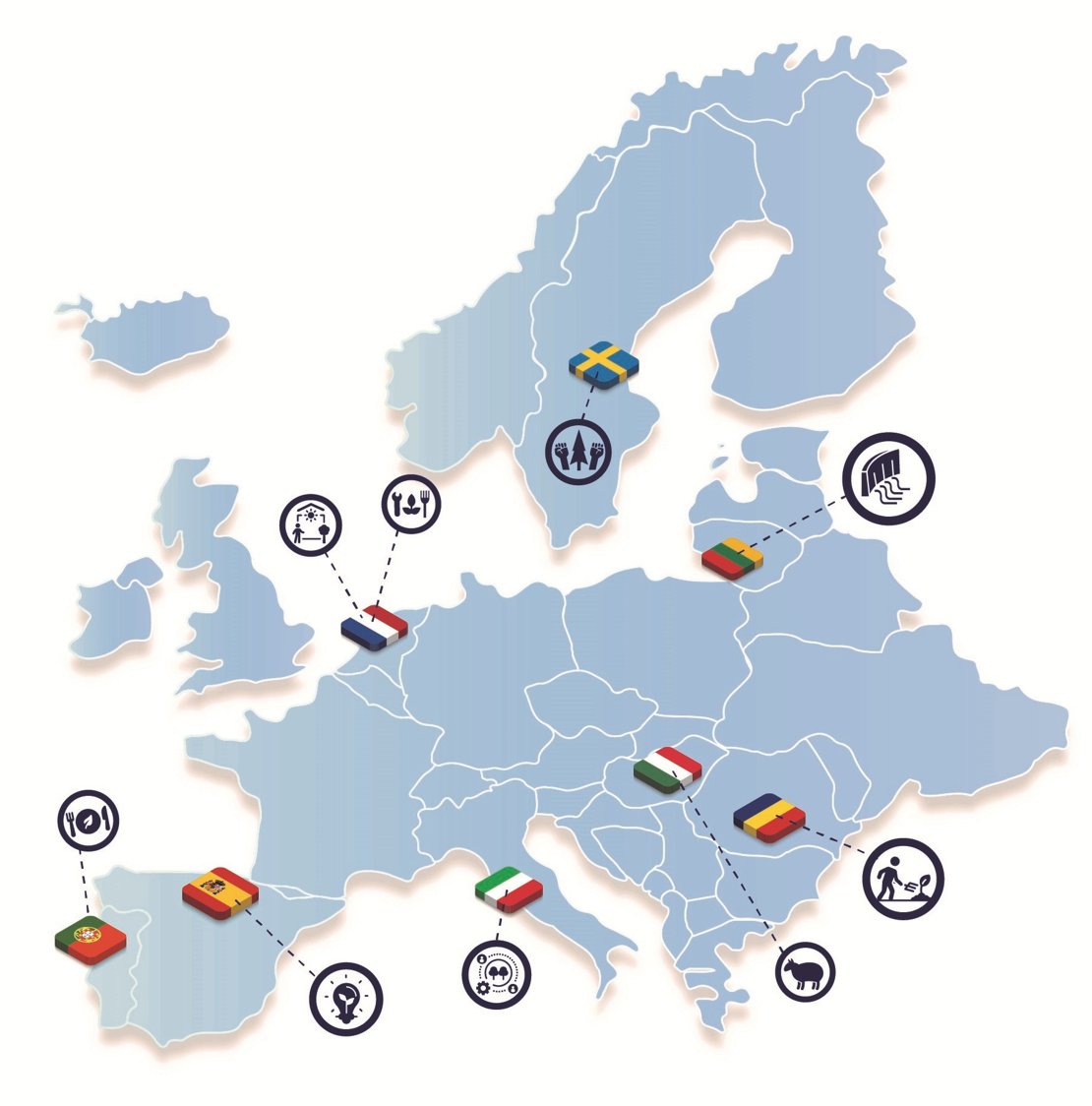 To support the cases, BioTraCes will use a bottom up action research approach with a prominent role of creative co-design methods. As Corelia Baibarac Duigan explains, "I strongly believe in the importance of the imagination for unblocking transformative change. I am excited to collaborate with wonderful colleagues, local societal partners, and creative practitioners in co-creating engaging methods for stimulating imagination and fostering transformative action on the ground."
The KiTeS team will work closely with societal partners involved in the citizen initiative Voedselpark Amsterdam. This initiative has created a positive future vision for the last remaining open area with fertile soil in the city of Amsterdam. To protect the area from being used to build distribution centers, they have created a vision for a foodpark as a 'commons' based on values of sustainability, agroecology, and social inclusion.
According to Natasha Hulst, one of the founders of the initiative, this idea of the commons can catalyse transformation: "The main problem is that policymakers currently still look at land in terms of profitability. It is all about the financial value, leaving very little room for other values, such as social, relational, and ecological values. Turning the land into a commons that stands outside the forces of the growth-driven capitalist market, would provide space to bring all these other values to the foreground." 
While the idea of the commons has a long history, it can also serve as a positive future imaginary. As Tamalone van den Eijnden explains: "It is interesting to think about transformative change through the commons. Instead of paving a narrow pathway into the future, the idea of the commons provides a fertile ground for us to collaboratively imagine a plurality of ways of living together."
The vision of Foodpark Amsterdam is to create a place that embodies the very idea of transformative change and that offers a place for the inhabitants of the city for recreation, reflection, social connection, and sustainable entrepreneurship.