You might be familiar with PowerPoint as presentation software, but did you know PowerPoint also includes a basic audio and video recording facility? You can use this function to make a simple screen recording of your PowerPoint presentation with a voice-over  that goes along with each slide. If preferred, you can also record your webcam to go with it. This way, you can produce a simple screencast within a few minutes.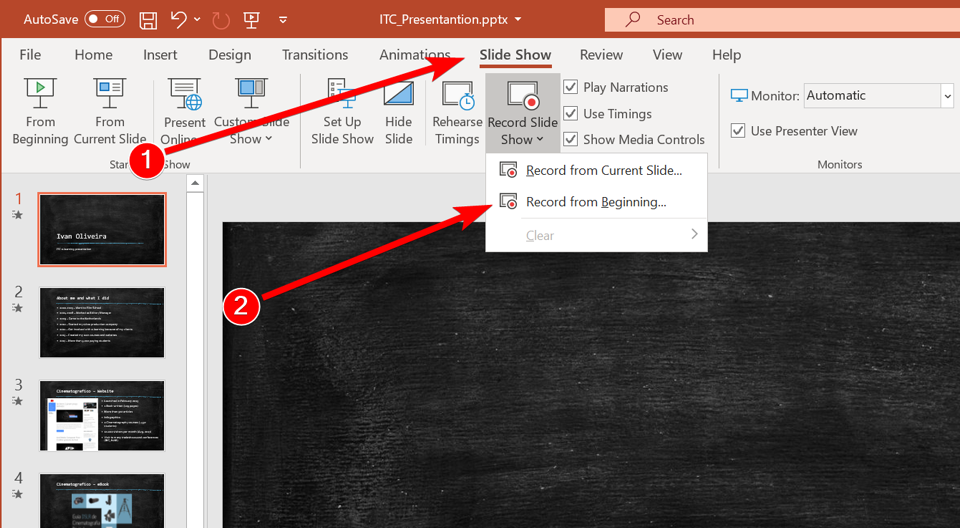 How to use PowerPoint to create screencasts?
First, make sure you have the Office 365 version of PowerPoint is installed. You can find step-by-step instructions and video tutorials on how to get started with recording a screencast below or on the Microsoft support website. 
Contact
If you need support, please contact your faculty's E-Learning Specialist or the TELT team.