Thursday 30 November 2023 12:30 - 16:00
HAVE YOU BEEN LONGING FOR AN ORGANISED ROOM, BUT DO YOUR OLD THINGS TAKE UP TOO MUCH SPACE?
Don't worry, we got you covered! Green Hub Twente X Erasmus Student Network Twente provide the option to get rid of all the things you're bored of and to thrift new items! And, bonus points: in the light of Sustainability Week, you're doing the climate a favor by choosing to prolong the timespan of some beloved items!
What? Thrift Market Day 2
When? November 30th, 12:30 - 16:00
Where? Bastille
For who? Any student or staff member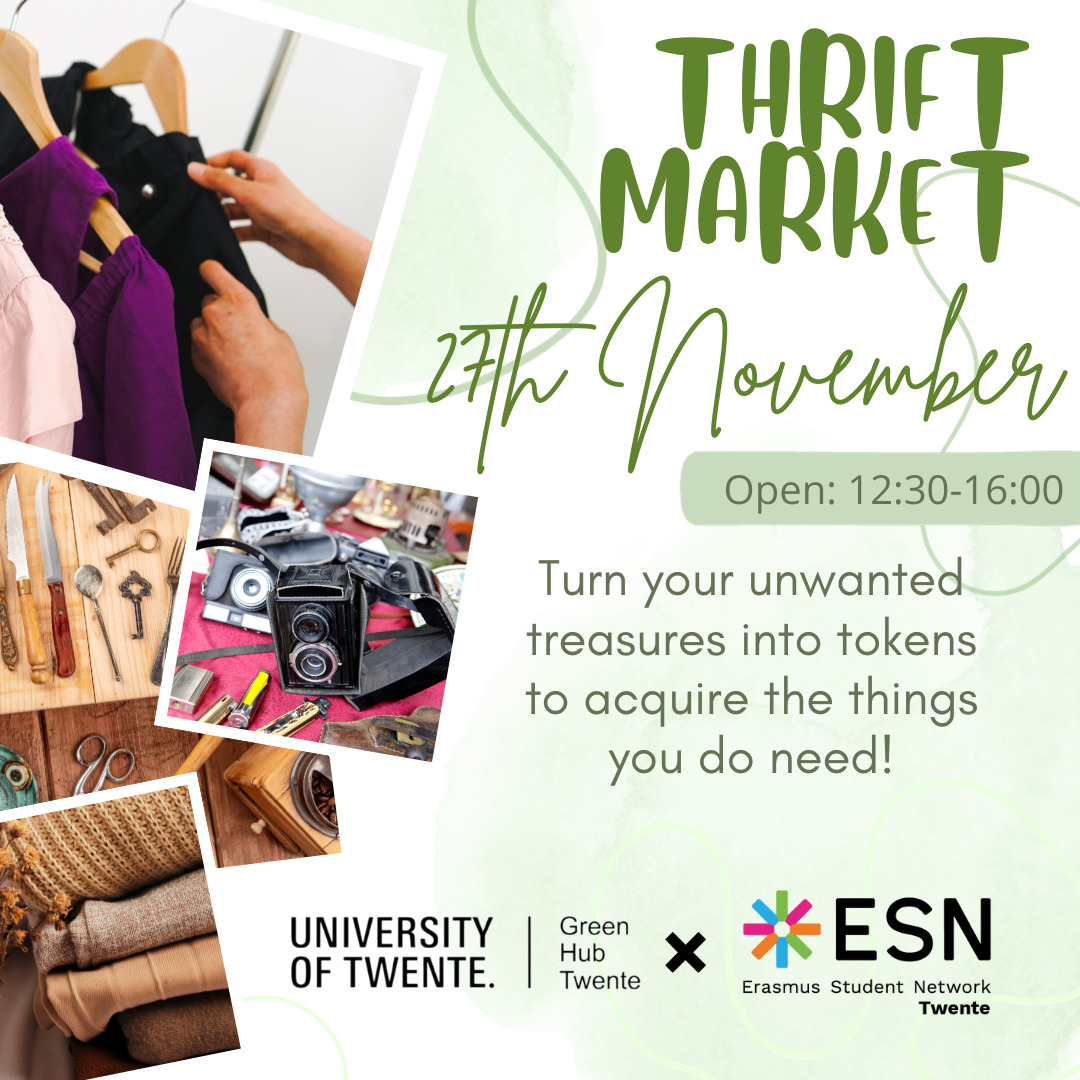 HOW IT WORKS? 
From the 13th of November onwards, you are free to donate all your old clothes, decorations, or other things; you can bring these to the ESN Office (Bastille, room 329A) during lunch time (12:30–13:45). On November 30th, we organize the actual thrift market, where you can take a look at all the items donated by fellow students and buy whatever you'd like to give another chance.
HOPE TO SEE YOU ALL DURING SUSTAINABILITY WEEK!