Wednesday 25 March 2020
The Executive Board has appointed Prof.dr.ir. Bart Koopman as the new dean of the Faculty of Engineering Technology at the University of Twente. As of 1 April 2020, he will succeed Geert Dewulf, who has been holding the position since 2013, and has combined the deanery with his new role as Chief Development Officer at Strategic Business Development over the last six months. Bart has been appointed for four years.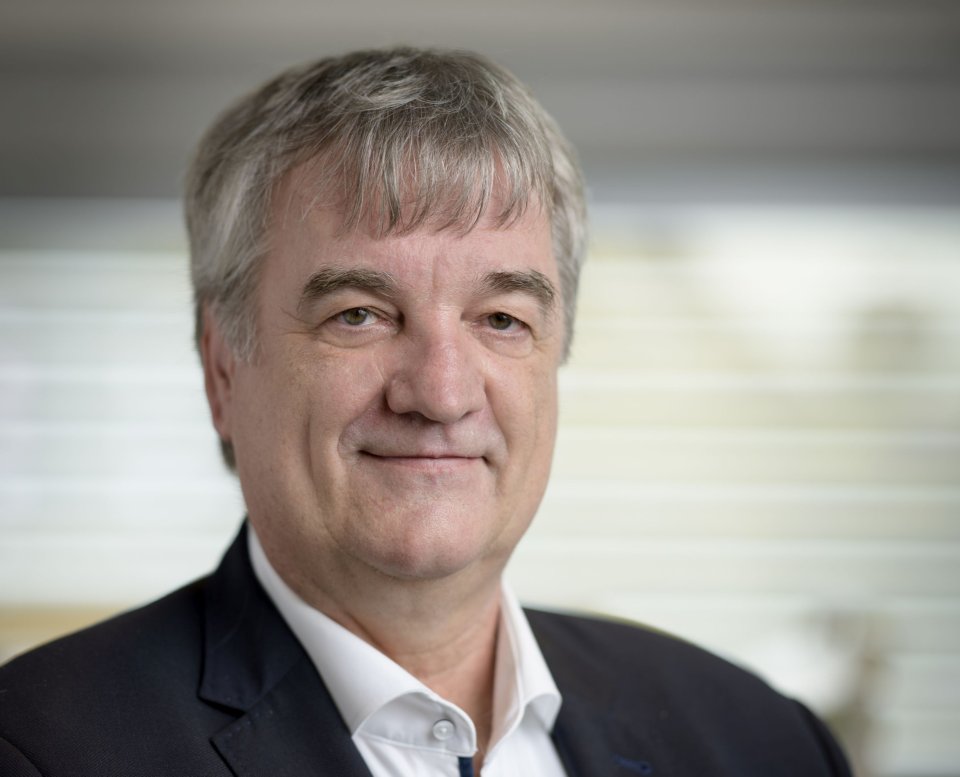 Currently, Bart Koopman is a full professor of Biomechanical Engineering and is also of the head of the Biomechanical Engineering group. Since his appointment as head, the team has been contributing significantly to the understanding of the mechanics for human posture and movement, as well as developing various supporting aids. Bart is one of the architects of the recently founded TechMed Centre, where he is currently a member of the management team.
Professor Bart Koopman graduated with a degree in mechanical engineering, specialising in fluid dynamics, and then received his PhD at the end of 1989 from the University of Twente on the biomechanics of movement. When the Laboratory of Biomechanical Engineering was founded in 1990, he started working there as a Faculty Member on topics related to the coordination of movement. Although his research and publications have involved areas as diverse as biomechatronics, robotics and implant mechanics, these have predominantly focussed on applications in the medical fields of rehabilitation, orthopaedics and neurology.
Bart Koopman on his appointment: "Engineering Technology is a fantastic faculty, with very motivated and solution-oriented staff members. In the coming period, we are facing several challenges, as a result of strong growth in research and education but also the coronavirus situation that we need to deal with adequately. I am proud to be at the frontline in this. I will play my part in making the faculty more durable and more visible, both within the university as and outside."
Thom Palstra, Rector of the University of Twente: "With his collegial attitude, Bart can bring people together. By doing so, he is of great value in triggering collaboration in and outside the faculty. He has a keen eye for quality in education and research and empowers students and staff members in their strive for excellence and impact."
The Executive Board is looking forward to work closely together with Bart and wishes him a lot of success in his new role.