Friday 7 October 2022
The University of Twente together with the Accell group are executing the Smart Connected Bikes project, which researches how to make cycling more safe, comfortable, and attractive. To achieve this, various technologies and ideas are executed. Some of these will be shown and explained by our PhD student Mario Boot in the upcoming edition of De Fietsclub, on Tuesday October 11 and Saturday 15 October at 17:30 (and every hour thereafter) on RTV Oost.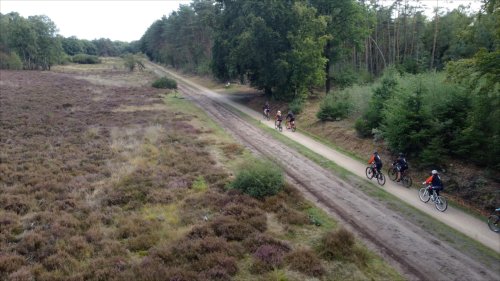 In De Fietsclub, program maker André van der Zee goes out with the members of a cycling club to see 'their most beautiful part of Overijssel'. Beautiful recreational routes, stunning MTB tracks and challenging racing bike routes. The Cycling Club shows the most special and sometimes even undiscovered places that our province has to offer. After De Fietsclub you can play along with De Fietsclub Quiz every week at 5.45 pm on TV Oost and online throughout the week.
All information about the series and the quiz can be found at www.rtvoost.nl/defietsclub.
A preview of this edition can be shown her: https://www.youtube.com/watch?v=-S1gpgoYWRw