designlab 5-year Anniversary
september 2019
Throughout September 2019, DesignLab University of Twente will be the lively stage of activities underlining its vibrant and versatile character. An overview of the programme can be found below. Join fellow scholars, students, UT staff, (possible) collaboration partners in our workshops, Tosti Talks, and research-driven events!
Anniversary Theme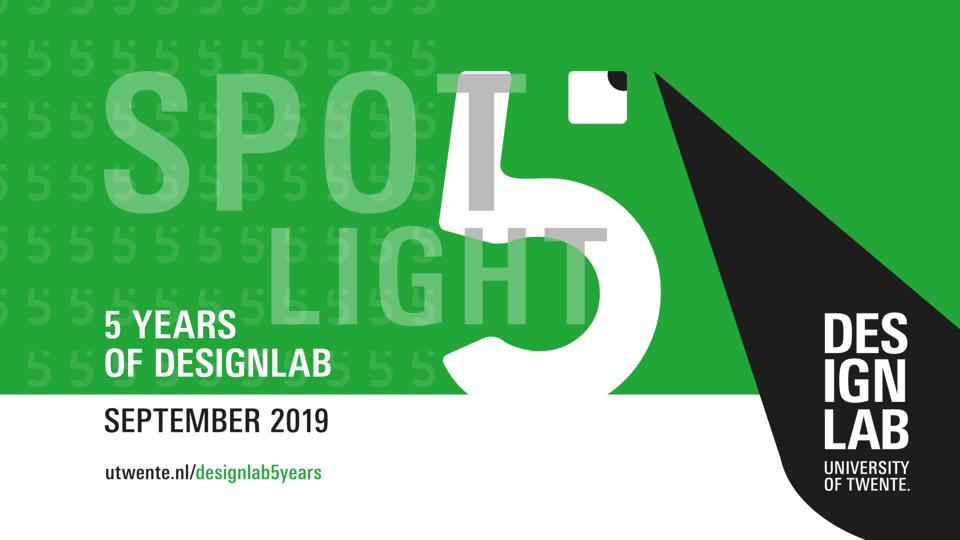 Since 2014, DesignLab has been bringing attention to world-wide societal issues and designers of change. This September, we'll be highlighting a selection of key figures, change-making moments and flagship projects with our 'SPOTLIGHT' anniversary theme. For some it will be a trip down memory lane - for others, we hope it will serve as a source of inspiration for the future. Join us - it's your time to shine, too! 
PROGRAMME
The programme is subject to changes. More details will be revealed throughout August and September. Make sure to keep checking this web page and our social media for Anniversary updates.
No results with the specified filter