Thursday 9 April 2020
Researchers at the TechMed Centre are working hard to design and test a new type of ventilation mask. Also DesignLab is involved.
For those masks, a 3D-printed connector has been made to allow the tube of a ventilation machine to be inserted instead of a snorkel. Designlab has provided its 3D printers to print these connectors.
We, as Designlab, are glad that we can contribute in the fight against the coronavirus!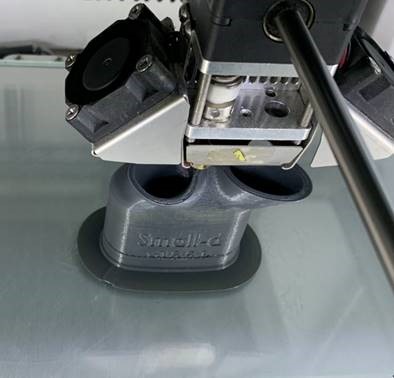 If you want to read more about the development of these new type of ventilation masks you can read this article.