Sunday 22 September 2019
This month, DesignLab put its fifth anniversary in the spotlight. Now that the anniversary's final week is here, we would like to invite the UT community and partners one last time for two special highlights: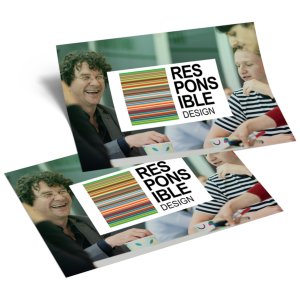 SYMPOSIUM RESPONSIBLE DESIGN: THE LAUNCH 
Wed 25 SEPT | 13:30 – 17:00
 
In a world where technology can create new problems as well as help tackle existing ones, how can we act responsibly? What does 'responsible' mean in this context, for research, for our daily lives? Come explore these questions with us, while being inspired by a varied range of speakers and workshops. 
Guided by inspiring guest speakers and through workshops, researchers, field experts, students, and entrepreneurs will be working together. Goal is to introduce the theme of 'responsible design', and stimulate its use in cooperative efforts when tackling societal challenges.
Hosted by members of the DesignLab Fellows network: Wouter Eggink, Deger Ozkaramanli, Nicola Liberati & Cristina Zaga.

 
the grand finale:
SPOTLIGHT PARTY
fri 27 SEPT | 16:00 – 19:00


* Registration deadline: 25 Sept
The concluding anniversary party. For some, an introduction to DesignLab's story, for others a trip down memory lane. Students will discuss how DesignLab has helped them grow personally and professionally, and DesignLab's Management Team will present the ecosystem's course for the future. After that: time to reminisce, share ideas, and raise our glasses to future collaborations. You are hereby cordially invited.
overview #DESIGNLAB5YEARS
For an overview of all anniversary activities, please go to the dedicated #DesignLab5Years page.