Thursday 8 February 2018 15:45 - 18:00
Fair FashionTech
Connecting Smart Textiles and Sustainability
See the prototype for the hi-tech robot vest for posture correction in action, and discuss the future of wearable technology and innovative textiles. Join us for the event Fair FashionTech at DesignLab University of Twente!
Interested in the latest developments in wearable technology and innovative textiles? Do you want to contribute to the ongoing discussion of how a sustainable future for the field should look?
On Thursday February 8, we will celebrate the presentation of the Textile Reflexes prototype. This fascinating hi–tech robot vest for posture correction is developed by Hellen van Rees (Fashion Designer), Angelika Mader (University of Twente) and Geke Ludden (University of Twente).
Hellen van rees about textile reflexes


Free registration
Registration for the event is free. You can find the registration button at the bottom of this page.
WHAT TO EXPECT?
Several Dutch initiatives – connected to DesignLab - within the EU project WEAR SUSTAIN will present their latest project developments. Following the presentations, we will discuss how a sustainable future for the field should look with a panel of international experts. We look forward to exchanging inspiring ideas with you!
Please join us for drinks after the event, and expand your network.
PANEL OF INTERNATIONAL EXPERTS
Joining us are i.a.: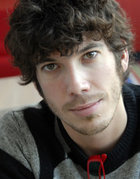 Oscar Tomico
Oscar Tomico is head of the Design Engineering Bachelor programme at ELISAVA Design and Engineering school, and Assistant Professor at Industrial Design, Eindhoven University of Technology, working on soft interactions for the Wearable Senses Lab.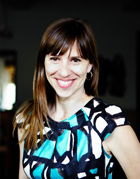 Valérie Lamontagne
Valérie Lamontagne is an artist-designer and PhD scholar researching "Performative Wearables: Bodies, Fashion, Technologies and Laboratory Cultures" at Concordia University. She teaches in the Department of Design & Computation Arts.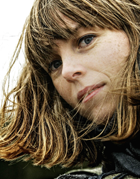 Hellen van Rees
Hellen van Rees is a fashion and textile designer working for her own brand. She works in an environmentally conscious way and uses organic textiles and production leftovers for the creation of her garments.  
EVENT PROGRAMME
> 15: 45 – 16:00 Doors open

> 16:00 – 16:15 Introduction

> 16:15 – 16:45 Prototype pitches (in collaboration with Eindhoven University)
Next to the Textiles Reflexes prototype by Ludden, Mader and Van Rees, the following projects within WEARSustain will be presented:

- 3D printed inflatables 
- Closed loop smart athleisure fashion: continuously measures the womans' key vital signals in a fashionable manner
- Sole Maker: towards ultra-personalised shoe design using voronoi diagrams and 3D printing  
Other pitches: 
- Issho: Intelligent Denim Jacket - Pauline van Dongen
                    
> 16:45 – 17:15 Panel discussion 'A sustainable future for wearable technology and smart textiles'. By experts Oscar Tomico, Valérie Lamontagne, Hellen van Rees

> 17:15 – 18:00 Drinks & networking 
REGISTER HERE
Please let us know if you would like to attend this event.