Wednesday 6 July 2022
Interview with Alexander van Deursen published at Movisie.nl (note: automatic translation)
Alexander van Deursen is professor of communication science at the University of Twente. Specializing in technological developments within the inclusive society. That is where his greatest passion lies. Julia Ketel and Paul van Yperen asked him why.
WHAT KIND OF RESEARCH ARE YOU WORKING ON EXACTLY?
'There are several studies running related to digital inclusion, for example on Internet of Things skills, the general status of digital inclusion among the Dutch population, or on digital skills in new work environments. One of the most recent projects focuses on digital inclusion interventions for people living in poverty. This project is not only needed to let these people participate in the digital society, it is also meant to develop a guide for successful interventions. This step is really needed now. There are several starting points for developing an effective digital inclusion intervention. One is to get the target group motivated. This means not starting with a normative or economic starting point, but rather looking in detail at what is going on in the living world of the target group. What do they like and what is a good reason for them to want to participate? This could be contact with friends or fellow-sufferers, for example, or support in difficult decisions. It is certainly not only about money for the group in poverty.
ABOUT ALEXANDER VAN DEURSEN
The passion for the applications of technological development within the inclusive society started during his studies 'Human and Computer Science' in Eindhoven and 'New Media and Communication Science' at the University of Twente. Then, in 2003, his interest in people and technology was further sparked by Professor Jan van Dijk. 'Much of his work is about what it means to no longer be able to keep up with technological developments, but also provides direction on what is needed to do so.' Since 2020, Van Deursen has been a professor in the Department of Communication Science. He is also responsible for the Center for Digital Inclusion.
With people who are on a minimum income for a long time and have to support a family, we want to get a clear picture of what is going on in their daily lives. What benefits them the most? What motivates them? That should be the starting point of a digital inclusion intervention. That you can use the Internet in such a way that it improves their situation. Various factors play a role in this. Not only motivation and material resources such as a computer are needed for this, but also a range of digital skills. Furthermore, attention to the many possibilities and activities online is a requirement. In all these stages, it is necessary to take stock of the problems that these people experience. This gives a lot of information about what an intervention should look like.'
'Technology in particular plays a major role in reinforcing certain forms of inequality'
WHY DID YOU THINK THIS WAS IMPORTANT? WHAT DID YOU SEE HAPPENING?
'In the inequality debate from the past decade, it's been a lot about, say, income and education. The role of technology is rarely discussed. This is a great pity because technology in particular plays a major role in reinforcing certain forms of inequality. We see that people who are in a socially elite class are much better able to use technology and gain social, economic, cultural and personal benefits from it. This automatically means that other groups are further disadvantaged. Relative differences in, for example, capital-enhancing use of the Internet have therefore increased in recent years.'
BEING ABLE TO PARTICIPATE IN THE DIGITAL SOCIETY SEEMS MORE IMPORTANT THAN EVER SINCE THE CORONA CRISIS. ARE THINGS GOING WELL, IF YOU LOOK AT THE BROAD DUTCH POPULATION?
There are two sides to the story. On the one hand, you see that the transition to the online environment has accelerated. That has many positive aspects; a lot can be done through Teams and Zoom. People are also able to develop new skills. At the same time, inequality has also increased here. Think, for example, of families in which each child had a tablet to follow online lessons as a counterpoint to families in which three children shared a smartphone to take turns listening to the teacher. So clearly there is a downside as well. We saw the same thing with the spreading of fake news, but also with the way the government put out information. Not everyone is capable of understanding and/or correctly interpreting online information. Surely this has played a role in the fiery debate and current polarization.'
YOU NEED BASIC SKILLS FOR THAT....
Certainly, basic skills to use the Internet, but also substantive information and communication skills. So it's also about the critical interpretation and decisions that are made based on online information and communication.'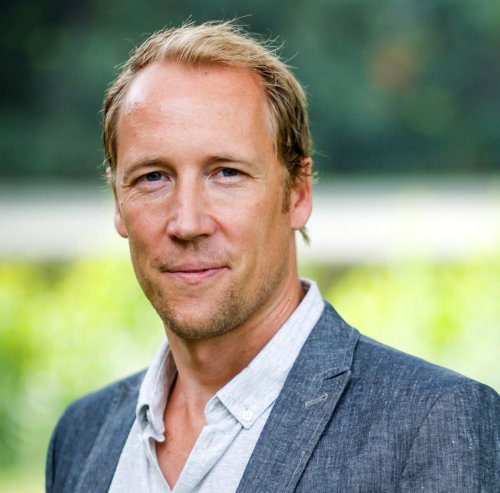 Alexander van Deursen
DO YOU SEE ANY OTHER DIGITAL GAPS EMERGING BESIDES THIS DIGITAL DIVIDE AMONG CHILDREN AND PEOPLE IN POVERTY?
'My studies from the last decade show that there are many digital inequalities at the detailed level. I already mentioned the aspects of motivation, material access, skills and use. Different people score differently on all these aspects. Of influence are socio-demographic and socio-economic characteristics, but also think of the social context in which someone is located or, for example, levels of traditional literacy. Age and level of education are the most frequently mentioned. For example, young people are stronger in button knowledge, while older people are more critical in assessing information. Young people perform worse here, for example, because they get information from the one line google presents without clicking through or reading what is presented to them. For older people, however, the basic skills must be mastered. There again the social context plays a big role. Are there grandchildren who encourage them? That can make all the difference. So there are many nuances to be made. In terms of education level, highly educated people score the highest on all digital skills. The explanations for this are very interesting, it's about cognitive abilities for example, but also about culturalization and the influence of your environment. Income also plays a role, the higher the income, the better the equipment used. That in turn affects skills and applications. People with higher incomes and higher education are often the first to come into contact with new technology, such as smart devices that in turn can bring numerous benefits.'
WHAT ARE THE PRECONDITIONS FOR MAKING GOOD USE OF THE DIGITAL SOCIETY?
'Mastering digital skills is, I think, the key in the whole process of Internet access. These skills play a very important role in translating usage into positive outcomes. Critical skills like evaluating information, understanding why an application works the way it does, or being able to have a neat conversation online are becoming increasingly important. But also think about visualizing and interpreting the vast amount of data being collected about you. Think of the consequences of algorithms playing in the background and determining, for example, what you are presented with. Or about making decisions that are truly in your best interest. I think that's where the emphasis needs to be.'
'The lower socio-economic class benefits the least from the Internet'
DOES THIS PROBLEM NOT APPLY TO EVERYONE BECAUSE, TO BE HONEST, WE DON'T REALLY GET IT EITHER
'Yes, there are very few people who really know what the Internet is all about and how it works in the background. You saw in the corona crisis, for example, that highly educated people also walked into the "social media trap", as Arjan Lubach called it. But across the board it is often the lower socioeconomic class that benefits least from the Internet. They miss out on financially beneficial regulations, for example, or do not know their way to information that is relevant to them in the area of health. You also see an increasing group of young people in this class that they only use their smartphone for everything. And no longer their PC, laptop or even tablet. Whereas for more complex tasks for work or school you really need a laptop. But as I mentioned, and are many factors that play a role that make digital inclusion a complex challenge. Each group has its own challenges. Some are more obvious, others receive little to no attention. Consider the 55-, 65-year-olds who were not exposed to the Internet in their youth but need it for their jobs. They can hardly make the expected change and are at risk of falling by the wayside. More attention should be paid to this as well, as well as understandable language on government sites, or incomprehensible terms of use required to use a smart device. But I could go on like this for a while.'
WHAT NEEDS TO HAPPEN SO THAT TRULY EVERYONE CAN PARTICIPATE IN THE DIGITAL SOCIETY?
'I hope the poverty-focused project pioneers the development of intervention guidelines. As I mentioned, in any case, the experiences of the group of people you want to target should be the starting point. What makes it motivating for them to participate? Only then does handing out a laptop or offering a skills course make sense. The intervention should therefore also focus integrally on motivation, material access, skills and possibilities for use.'
WHAT COULD MUNICIPALITIES DO?
'Thinking about which media or platforms they can best serve their customer with. Earlier research shows that the customer should be served with the channel that best suits the question, a so-called integration strategy. For example, if people come to a counter for a simple question, while this could also have been done via the Internet, the employee can point this out to them. But the reverse is also possible of course: for complicated renovation plans it is better to refer the customer to the desk because this involves customized work. It's all about guiding people to the channel that suits the complexity of the task.
'Roger van Boxtel's so-called pedal courts were a great way to help people'
Twenty years ago you had the so-called pedal fields of Roger van Boxtel. These were small community centers where you could drop in to gain skills on how to use the computer and internet. When everyone in the Netherlands was almost connected, the plug was pulled. Because it was no longer necessary was the reasoning. Unfortunately, because that was a nice way to help people use the Internet, in a safe low-threshold environment.'
WHAT CAN THE ROLE OF SOCIAL PROFESSIONALS BE IN ENABLING PEOPLE TO PARTICIPATE IN THE DIGITAL SOCIETY?
I think that the social worker can be a good intermediary. They come into people's homes and know what is going on there and what their needs are. They can show what is possible with the Internet and technology. They have to have that knowledge. Of course, they can also play a role in the design of interventions that other parties carry out, because they know the world of their target groups.
HOW CAN SOCIAL WORKERS PUT THIS THEME ON THE AGENDA AS AN URGENT ISSUE?
'Discuss it with them. There are many advantages. Social workers need not fear that their work will be taken over by technology. Their tasks are not replaceable. Technology actually allows them to offer even more. I don't know if they have room for that, because I suspect they are often already up to their ears in work. So it shouldn't be imposed, it should be a conversation from both sides.'