Wednesday 3 July 2019
Transform2Bio
Ensuring the well-being of current and future generations without transgressing environmental limits is an overarching objective of the concept of the sustainable bioeconomy. Achieving this objective will require major transformations of existing resource systems, value networks, business models, infrastructures and governance systems. The recent decision of the German government to phase-out coal mining will initiate major transition processes in the lignite mining region, the Rheinische Revier, creating a unique opportunity for understanding the socio-technical dynamics and implementation options towards an entire sustainable bioeconomy region. Against this background, Transform2Bio aims to systematically identify transformation trajectories for the implementation of a bioeconomy in the Rheinische Revier. These transformation routes need to be, at the same time, (a) desirable (from a sustainability perspective), (b) feasible (from a techno-economic perspective), and (c) acceptable (from a stakeholder consensus perspective). Pooling expertise from economics, operations and innovation management, entrepreneurship, political science, consumer psychology and socio-technical systems analysis, the research approach of Transform2Bio follows the transdisciplinary sustainability research agenda integrating orientation, system, and transformation knowledge.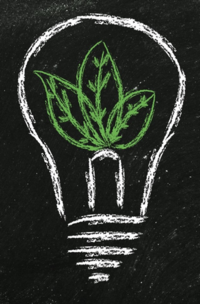 U Twente (NIKOS) and U of Bonn (TIM Chair) collaborate:
Interdisciplinary research and knowledge recombination is key to implement the needed sustainability transition. However, ideation, entrepreneurial opportunity recognition, sustainability oriented (hybrid) business models and innovation requires the successful recombination and integration of hitherto unrelated areas of knowledge, science and technology. U Twente (NIKOS, Prof. Rainer Harms) and U of Bonn (Chair for Technology and Innovation Management, Prof. Dr. Stefanie Bröring) will collaborate in Workpackage 2 to elucidate questions of entrepreneurial opportunity recognition in distant knowledge fields at the boundaries of different technologies, markets and industries. For more details on this 3 year-project starting September 2019 see the website of the BioEconomy Science Center (BioSC).