Thursday 4 March 2021
At the beginning of this year, the second revised edition of the Dutch Handboek Positieve Psychologie was published. This second edition is quite an extensive one compared to the first edition published in 2014. The handbook now consists of 24 chapters. The first half of the book describes the meaning of Positive Psychology from different disciplines, such as economics, philosophy, technology and sociology. In the second part, key concepts and applications are addressed.
UT researchers collaborated on 14 chapters
Researchers from the University of Twente, most of whom are members of the section Psychology, Health and Technology of the BMS faculty, contributed to 14 of the 24 chapters, covering a wide range of topics. Christina Bode contributed to the chapter Personal goals and Ernst Bohlmeijer to the chapters Introduction, Positive emotions, Positive relationships, Gratitude, Posttraumatic growth. Zwenny Bosch contributed to the chapter Positive Relationships, Lieke Christenhusz contributed to the chapter Well-Being Therapy, Saskia Kelders talks about Positive Technology, Mirjam Radstaak discusses Posttraumatic Growth, Marijke Schotanus-Dijkstra contributed to the chapter Flourishing, Karlein Schreurs contributed to the chapter Values and Motivation. Anneke Sools wrote about Narrative imagination of the future and Jan Walburg contributed to the chapter Positive health. Gerben Westerhof co-authored the chapters Introduction, Innovative Measurement, Values and Motivation and Sense of Purpose. So in the field of positive psychology a lot of work is being done in Twente!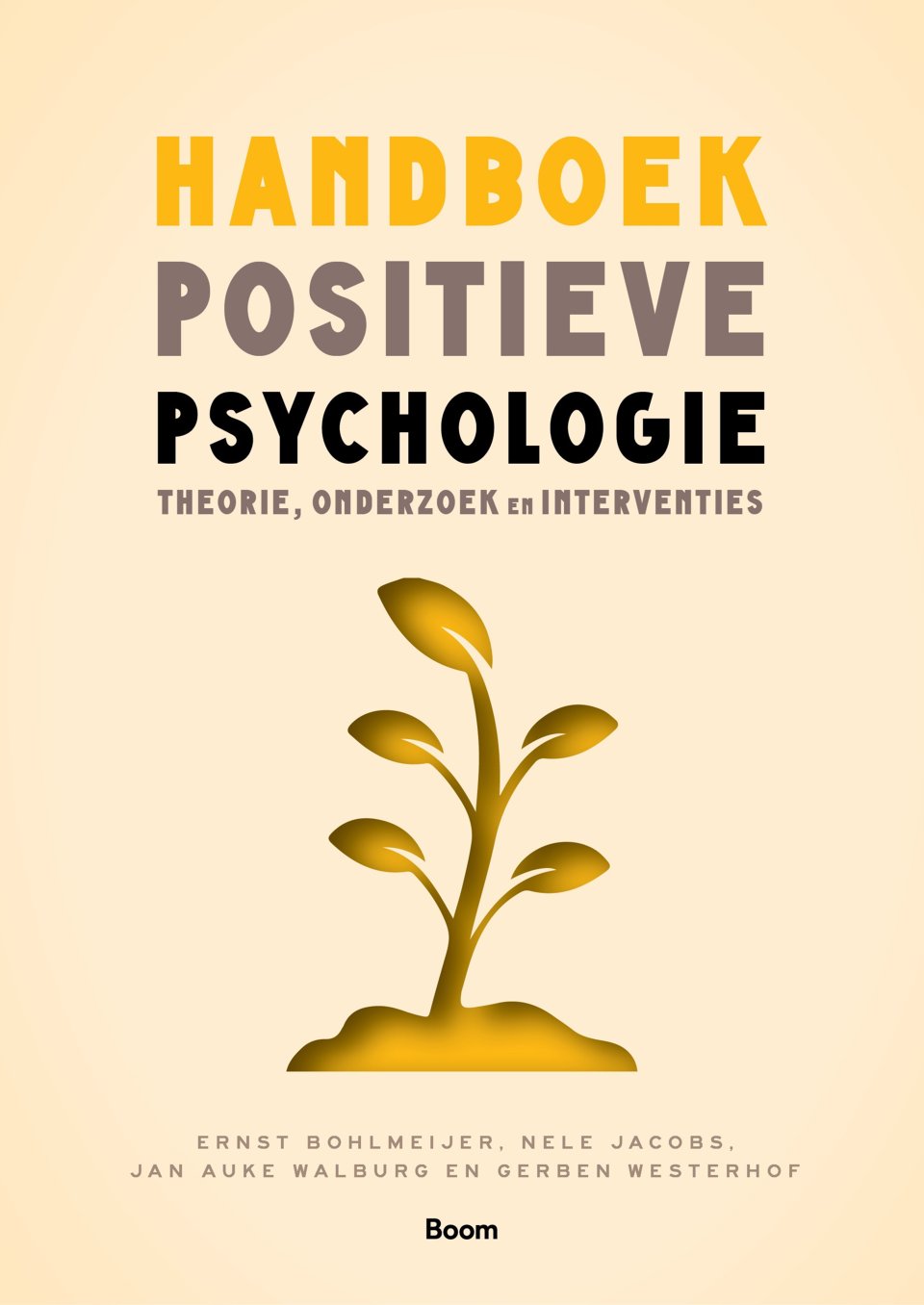 What is positive psychology?
In short: positive psychology is about the optimal functioning and well-being of people. Positive psychology covers aspects of our emotional and psychological functioning. For instance, we examine the degree to which we experience satisfaction and what positive feelings satisfaction evokes, such as joy, awe, love, wonder, gratitude and pride. In psychological functioning, we look at people's strengths: what are their qualities? How can people's positive qualities be strengthened and developed into competencies? Well-being is primarily about our social and societal functioning. Positive psychology examines under which conditions - and through which processes - relationships, groups and communities can flourish optimally. 
Curious?
In this book you can read a lot about this intriguing field of study. Do you wish to discover the methods to apply the knowledge of Positive Psychology? A clear example of applying the insights of Positive Psychology is the free app Zo Erg Nog Niet (ZENN). Ernst Bohlmeijer is the initiator of this app. This app is currently only available in Dutch, but later this year it will also become available in English. Would you like to know more about this particular app? Read the news item about ZENN.