Thursday 18 November 2021
A very special person has left us. It is with great sorrow that we were informed about the passing away of our beloved former colleague and friend Edward Figee. After a successful career in governance and communication, he earned his PhD degree as a 70 year old from the department of Communication Science. He also worked for our department as a lecturer. He passed away on Thursday 11 November at the age of 75.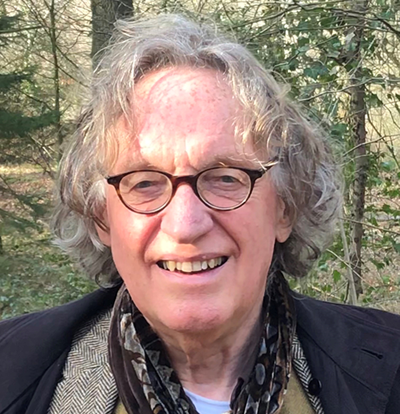 In 2011, Edward joined our department to start his PhD research into decentral public affairs. The PhD trajectory followed an admirable career in journalism and public affairs: For a long time, Edward worked in The Hague as a lobbyist for the provinces of Overijssel and Gelderland. He used his PhD research to reflect on his work and to further professionalize the field of public affairs.
The PhD project was a success. On 31 March 2017, Edward successfully defended his dissertation "Listen to Us! Regional and Local Public Affairs in the Dutch and European Political Arena" in front of a large audience. Four chapters of his dissertation were published as academic articles. In addition, Edward published a textbook in Dutch, combining his main research findings with practical insights. In his work as a lecturer in our programs, students hung on his every word.
For his PhD research, Edward held elaborate interviews with high-profile administrators who had seen the world of public affairs from all possible angles. The interviews were complemented by a large-scale survey among public affairs professionals. Overall, the research showed that Edward's former job as a lobbyist had not been that easy: It appeared to be complicated to get through to the Hague and Brussels strongholds for promoting regional interests.
These are the facts, which only tell a small part of the story. The most important part of the story is about how Edward formed part of our department. With his warm personality, his sense of humor, and his flowery language, he effortlessly found his way to the hearts of all colleagues. From the very beginning of his PhD trajectory to a just few days before his passing Edward was always closely involved with our department.
He lived his two former jobs. As a former journalist, Edward was full of interesting stories and anecdotes. Often they illustrated his eye for detail, his sharp and willful observational skills, and his fascination for the absurd. He also had an impressive vocabulary and a tendency to express himself in metaphors and words that were threatened with extinction. Conversations with Edward were always interesting and inspiring. As a former public affairs professional, Edward had a contagious enthusiasm and knew better than anyone how to connect people. And he seemed to know almost everyone. His sense of humor completed the picture. Wherever Edward was, people could often laugh.
For all of us, it is an unreal feeling that Edward is no longer there. We already miss him very much. We wish his wife Marga, his sons Sven and Jord, their partners, and Edward's two grandsons a lot of strength with their enormous loss. We look back with gratitude on the time we had Edward in our midst. It was a great time.
Section Communication Science