Collaboration between the UT and Wings for Aid
Wings For Aid, a community powered by experts, is developing a Remotely Piloted Aircraft System that delivers humanitarian goods to people isolated by natural disasters and man-made crises — safely and with pinpoint accuracy.
The Hightech Business and Entrepreneurship department of University of Twente supports the Wings For Aid program with the modelling, optimization and analysis of the logistics processes and drone operations. This includes the development of a generic simulation model for UAV-aided humanitarian logistics. The model contains a library of disasters and their essential attributes, allowing experimentation with, e.g., various supply chain configurations and drone operations. Point of contact for Wings For Aid is dr.ir. Martijn Mes.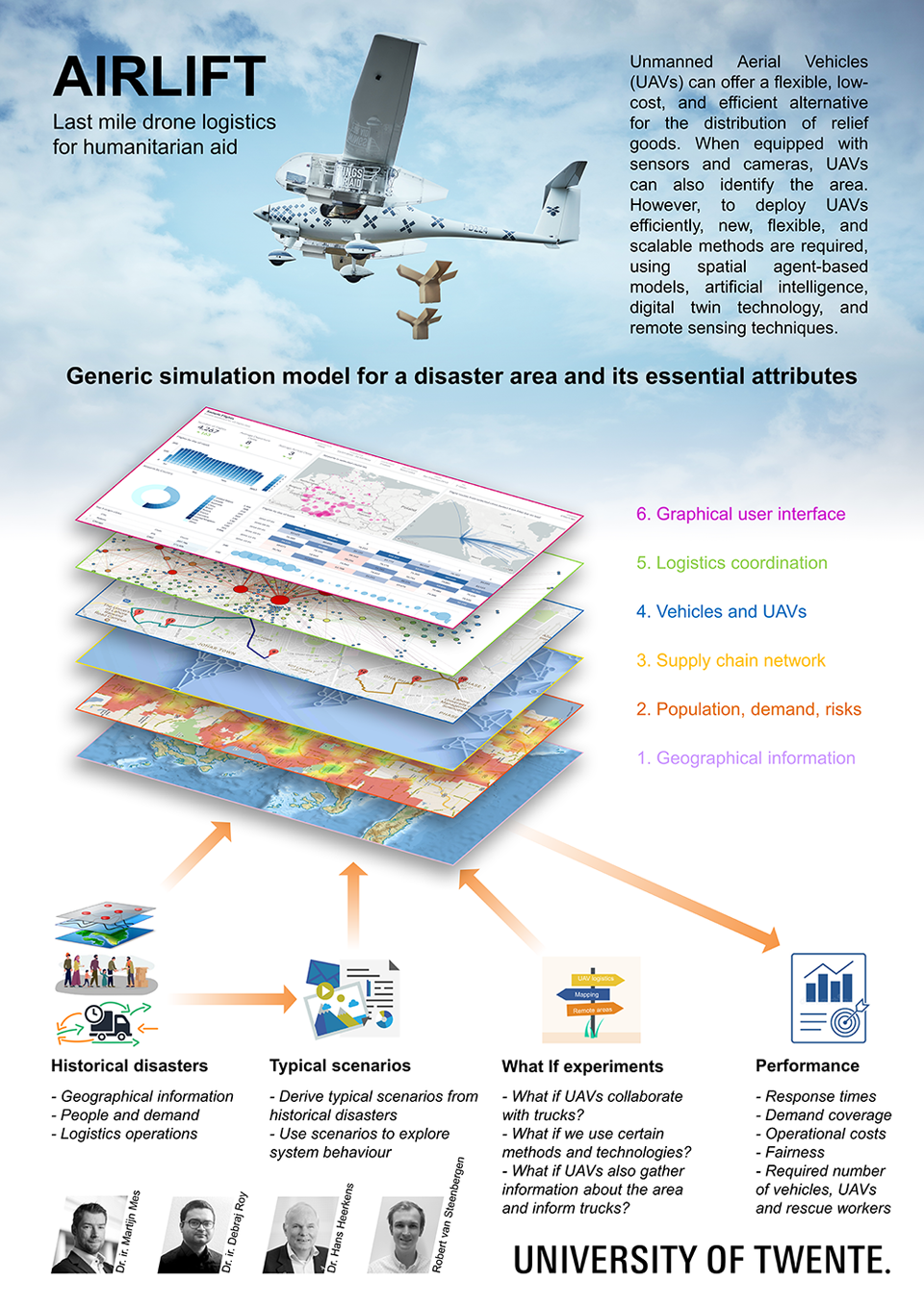 Presentation from Robert van Steenbergen at the Winter Simulation Conference 2020