Thursday 28 May 2020
For his work on cell fate controlling micromaterials for the engineering of multiscale tissues, Dr Jeroen Leijten has been awarded the Robert Brown Early Career Principal Investigator Award. The annual award has been given out by the Tissue Engineering and Regenerative Medicine International Society (TERMIS). 
In dr Leijten's lab, they develop novel micromaterials to create tissues with modular designs that allow for unprecedented control over cell fate and drive the engineering of functional multiscale tissues. Specifically, they use microfluidic droplet generation to fabricate 3D single microgels with on-demand tunable biophysical and biochemical properties to controllably program stem cell differentiation along chosen lineages. These technological breakthroughs are now praised for their potential to drive tissue/organ replacements, improve drug screening, and enable fundamental cell biological studies at single cell resolution.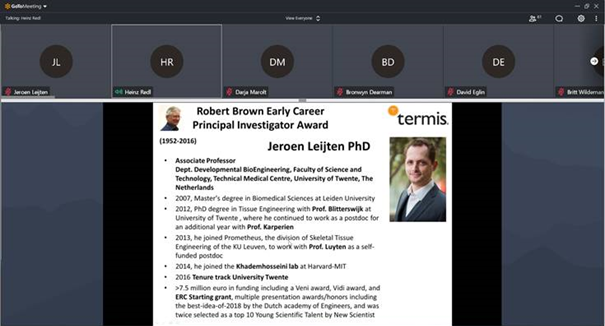 Figure 1: The award ceremony and the corresponding lecture were held online, due to the current corona situation
About the award
The Robert Brown Early Career Principal Investigator Award is given out by TERMIS to recognize an exceptional individual who has demonstrated outstanding achievements in the field of tissue engineering and regenerative medicine research. During the early stages of his career, the individual must have shown clear evidence of a growing profile. Candidates for this award must have been awarded his first PhD less than ten years before the call.
About Leijten
Dr Jeroen Leijten is currently an associate professor in the Department of Developmental BioEngineering (faculty of S&T) of University Twente. He earned his Master's degree in Biomedical Sciences at Leiden University in 2007, and his PhD degree in Tissue Engineering with Prof. Blitterswijk at the University of Twente in 2012, where he continued to work as a postdoc for an additional year with Prof. Karperien, after which he continued his postdoctoral work in KU Leuven until 2014 and Harvard-MIT until 2016. Then he accepted a Tenure track position at University of Twente.