Plastic particles have been found almost everywhere in the environment, in oceans, terrestrial water bodies, sediments and air. The extent of this unwanted contamination is difficult to fully capture. Existing quantification methods focus on the detection of millimeter to micrometer sized plastic particles, while plastic breakdown processes continue to smaller, nanometer sized, particles. At NBP we recently developed an approach that relies on staining and ultrasensitive detection to identify and count these nanoplastics. Here you will contribute to further develop this approach.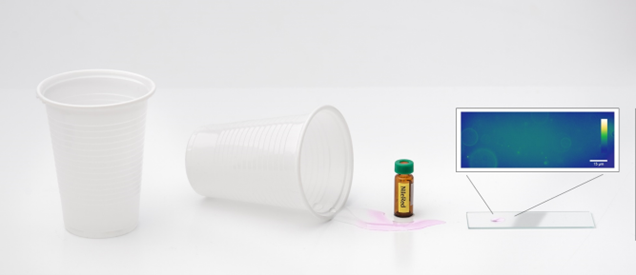 Approach: In this project you can work on validation, improving specificity, exploring plastic identification, or you can further develop the instrumentation used for detection and quantification and the data analysis.
You can:
Validate quantification by ultrasensitive fluorescence microscopy using dark field microscopy or atomic force microscopy.
Explore if a different stain can give higher specificity.
Research the use of spectral shifts to identify the chemical nature of the (nano)plastic particles.
Build the next generation instrument.
Explore the possibility to use AI to identify/quantify nanoplastics in the recorded data.
If you are interested, please feel free to contact us. Within the Nanobiophysics group we try to provide you with a BSc/MSc assignment that fits your expertise and interest.
Please contact
Mireille Claessens: m.m.a.e.claessens@utwente.nl, Zuidhorst 163
Christian Blum: c.blum@utwente.nl, Zuidhorst 168