Monday 23 April 2018
The 2018 Julius Springer Prize for Applied Physics will be awarded to Guus Rijnders of the University of Twente in The Netherlands for his research on pulsed laser deposition (PLD). The award will be presented at the Magnus-Haus in Berlin, Germany on 5 October 2018, and will be accompanied by a public lecture given by the winner.
Guus Rijnders, Professor of Nanoelectronic Materials at the University of Twente, investigates complex materials, particularly those used in electronic devices. He focusses on the structure-property relation of atomically engineered complex nanomaterials, especially thin film ceramic oxides. As one of the leaders in the field of Pulsed Laser Deposition, and a driving force of interface engineering, Rijnders is one of the few major researchers who openly addresses controversial topics in the field. He has also successfully brought PLD from the laboratory to industry as the co-founder of two companies: TSST (Twente Solid State Technologies) and SolMates.  
Rijnders is also Scientific Director of UT's MESA+ Institute for Nanotechnology and an outstanding nanotechnology ambassador, through public lectures during festivals like the 'Zwarte Cross'.
The Julius Springer Prize for Applied Physics recognizes researchers who have made an outstanding and innovative contribution to the field of applied physics. It has been awarded annually since 1998 by the editors-in-chief of the Springer journals Applied Physics A – Materials Science & Processing and Applied Physics B – Lasers and Optics. Winners in previous years have included Roland Wiesendanger, Xiang Zhang and Viktor Malka as well as the Dutch scientists Cees Dekker and Albert Polman.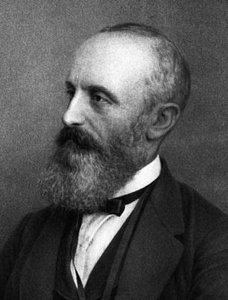 The Prize is named after the founder of Springer-Verlag. In 1842, Julius Springer (1817-1877) founded a retail bookshop in Berlin, which later became one of the largest and most prominent scientific publishers in the world.
Great honour 
Rijnders: "I am very pleased to accept this prize and feel honoured to join the former recipients, who are all respected and excellent researchers. I see this prize as a recognition for our scientific and innovative contributions to the field of atomic controlled oxide thin film growth with pulsed laser deposition. I thank all my co-workers for their contributions."
The original news release of