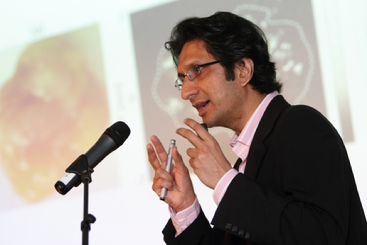 Srirang Manohar was selected as the best teacher in the study Biomedical Technology for 2013. The Student Union of Biomedical Technology and Technical Medicine (Paradoks S. V.) mentioned three points which the students found important about his teaching:
His enthusiasm in teaching
The clarity of his lectures
The manner in which he gets along with students
This is the second time that Srirang has won this Decentrale Onderwijsprijs prize, the first time in 2010. In 2013 he also won the prize for valuable teacher this time nominated by the Faculty of Science and Technology.