Thursday 17 November 2022
The startup Cryocop from Wageningen University & Research wins the fourth edition of the 4TU Impact Challenge, a competition for the most promising student idea from the four Dutch tech universities. 
For the second time, the final of the 4TU Impact Challenge took place in the Valo Hotel in Helsinki, the night before Slush 2022 starts. The winning startup team Cryocop consists of students from 3 different Dutch technical universities. They decided to combine their forces after winning the Carbon Removal Xprize challenge at the Wageningen University & Research in 2021. Coen van den Brand, co-founder of Cryocop: "We are super delighted and excited to win the Dutch 4TU Impact challenge. We came to Helsinki to grow our startup and to meet partners and investors. Winning this gives a major boost to our story! 
The jury consisting of experts in the field of startup development chose Crycop out of eight high quality finalists. "Their idea has the potential to become a breakthrough technology turning carbon waste into circular products. They have a unique proposition bringing value to waste in the field of carbon capture."
11 million investment for Circularise
While the jury deliberated on the winner, Techleap's special envoy Constantijn van Oranje was asked to shed some light on the attraction of international events like Slush and how to make serendipity work for you during these events and their side events. After that, it was time to celebrate successes from other Dutch participants of the mission. From recent investment rounds, big chunky contracts, to product launches and vital team expansions. Quan, Hireport, Fledgerr, Pakt, Findest, Integer Solutions, 3D Medical Support, GreenSwapp, Taem.io used the stage to announce their achievements. Circularise announced a 11 million investment round. The digital product passports and mass balance bookkeeping software provider Circularise will use the investment to advance its mission to bring a circular economy to industrial supply chains.

Winner Dutch 4TU Impact Challenge
About the Dutch 4TU Impact Challenge
The mission of the Dutch 4TU Impact Challenge is to offer the brightest minds of the four technical universities in the Netherlands a platform for entrepreneurship. During the preliminary rounds held at the separate universities the two best ideas were selected per university. They got help from a broad partner network in overcoming the first hurdles on the way of entrepreneurs. More information about the challenge and the 8 finalists.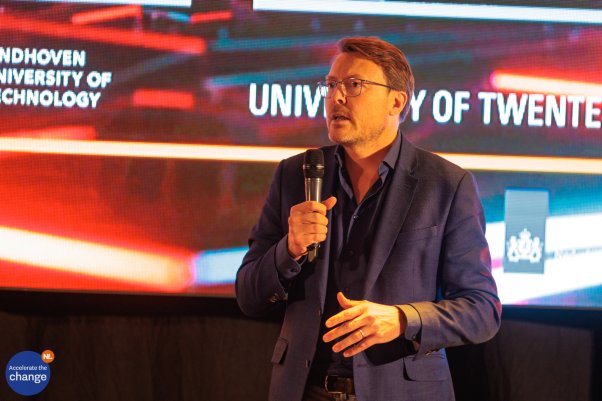 About the mission to Slush
The Netherlands goes out to Slush with a representation of the entire Dutch startup ecosystem. Joined by the four technical universities, several regional incubators, facilitators and accelerators and governmental agencies, as well as the 72 eager Dutch startups who all made 'responsible tech' their business. Together, they go in search of like-minded counterparts to take their tech innovations to the next level. Read more about the Slush mission and participating startups here.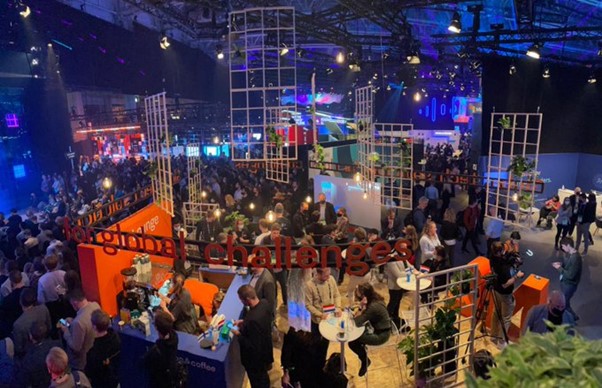 The NL Lounge at Slush 2021. Startups from the Dutch TU's looking for a piece of the world's largest venture capital pool