WELCOME TO THE WEBSITE OF THE TIRE-ROAD CONSORTIUM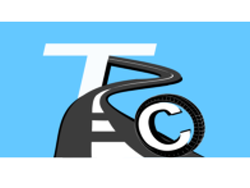 The Netherlands have an extensive road system, used by more than 7 million passenger cars. Safety, traffic disruption and costs are important factors for motorists. Safety issues relate to grip and road surface quality (cracks, holes, raveling, rutting), whereas traffic disruption is due to road construction and maintenance. The costs for motorists are related to fuel consumption (rolling resistance) and tire wear. Also noise radiation has become increasingly important, not only for the road users, but also for the surrounding communities. Besides, the government is, next to the already mentioned aspects, interested in sustainability (life cycle of road pavement, recycling of tires and asphalt) and quality of life (emissions, particulate matter).
Both the tire industry and road construction companies are making efforts to optimize their products. However, in general, these optimization processes are carried out independent of each other, which leads to non-optimal combinations of tire and road. One has to account for the tire-road interaction as well to find the optimal solution.
The Tire-Road Consortium, based at the University of Twente, took this responsibility. The mission of the Tire-Road Consortium is to improve the safety and sustainability of tire and road, and to improve the livability due to tire-road interaction through an integral approach.
It is of paramount importance for the Tire-Road Consortium that industries (raw material suppliers, road construction companies, tire manufacturers) and the (local) authorities (e.g. highway departments) participate in this consortium.