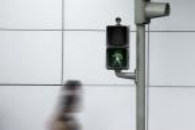 Funding:

EU

Project:

ARTS




Towards Autonomic Road Transport Support Systems 

Duration:

2011-2014

Participants:

Prof. Thomas McCluskey




University of Huddersfield

Queensgate
HD1 3DH Huddersfield
United Kingdom

Website:
Abstract
Descriptions are provided by the Actions directly via e-COST.
A current, well recognised societal problem is the frequent failure of road transportation networks, resulting from traffic incidents, system overloading and lack of optimised support systems. The aim of this Action is to unite and align groups across Europe from computer science, engineering and transport studies into a world leading research community that will develop new ways of designing Road Transportation Support (RTS) systems based on the ideas of autonomic systems. If used as a platform on which to implement leading edge RTS technologies, such systems have the potential to deliver savings in the cost of system configuration, maintenance, and infrastructure, while potentially improving network efficiency and reducing the chances of human error. Using an autonomic approach to RTS is a novel and very ambitious idea requiring interdisciplinary community building, hence the need for COST, and a European dimension. This Action will bring together disparate strands of research into an integrated discipline, putting Europe at the leading edge of autonomic transportation system development. Additionally it will have the wider benefit of producing a transformative change within the field of autonomic systems itself that will translate to other application areas such as energy management.