Wednesday 13 September 2023
SIDN Labs' Director and University of Twente researcher prof. dr. Cristian Hesselman has joined the Cyber Security Council (CSR) with effect from 1 September. The CSR is an independent, national body that advises the Dutch government on cybersecurity matters. Its members are high-ranking academics and representatives of various public and private-sector organisations.
Together with Herbert Bos, Cristian will represent the academic community on the Council, succeeding Bart Jacobs and Michel van Eeten, who have completed the maximum term of membership. As well as being Director of SIDN Labs, Cristian is Professor of Trusted Open Networking at the University of Twente's EEMCS Faculty, and it's in the latter capacity that he'll serve on the CSR. Herbert Bos is Professor of Computer Security at VU University, Amsterdam.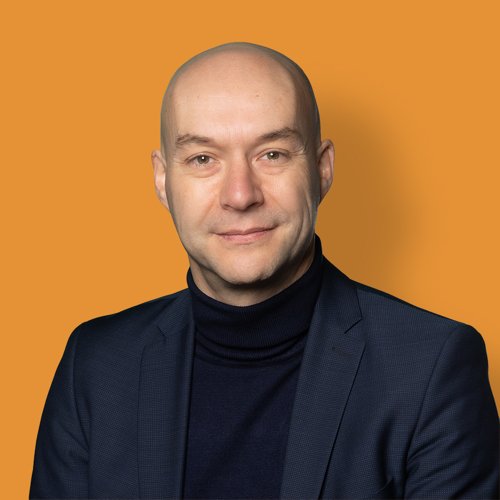 Cristian Hesselman
Vital role
"As a member of the Cyber Security Council, I can help to guide efforts to enhance the security of the Dutch and European internet infrastructures," said Cristian. "As a society, we are increasingly reliant on the internet infrastructure, so its security is very important. And improving cybersecurity dovetails with the strategies of the University of Twente, ACCSS and SIDN, as well as with my personal mission. I'm therefore pleased to make my knowledge and experience in the fields of internet infrastructure, research and education available to the CSR. I also hope to contribute to the advice that the Council gives on matters such as sharing incident information and strategic digital autonomy."
About the Cyber Security Council
The Cyber Security Council is an independent body that provides the Dutch government with strategic advice on cybersecurity in the Netherlands. With members drawn from the public sector, the business community and the academic community, the CSR's unique composition enables it to consider priorities, problems and incidents from various strategic angles and to develop a comprehensive overview of cybersecurity hazards and opportunities. Both solicited and unsolicited advice is given to the government and to relevant private actors. In addition, the CSR advises on crisis management during large-scale cybersecurity incidents in the Netherlands. Its members also promote cybersecurity awareness within the business community by providing input to strategic boardroom discussions. The CSR seeks to collaborate with similar bodies in other countries, and to support the formation of such bodies in countries that don't have them.