Alzheimer is a disease that impacts not only the life of the patients themselves but also that of their caregivers. Indeed, many Alzheimer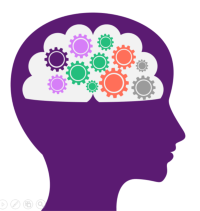 patients are supported at home by their relatives or home caregiver. The difficulty with dealing with the disease may strongly impact the quality of life of the informal and formal caregivers. The behavior modifications induced by the evolution of the illness can alter the quality of the relationship between the patient and his/her relatives, transforming simple daily activities into overwhelming challenges. A poor-quality relationship between the patient and his or her caregiver is a well-known cause of burden for both the caregivers and patients, it's a trigger to abandon home care for Alzheimer patients. One source of tension is the misunderstanding of the patient's behavior and the poor knowledge and insufficient training in order to adopt the proper behavior when interacting with the patient. Learning strategies to cope with the daily life activities is a recognized intervention to mitigate caregivers' stress.
In the POSTHCARD project, we aim to develop a platform offering services targeting all types of caregivers, to support them in their homecare of persons with Alzheimer's disease. Educational material and a communication forum will be available to the users, but the core of the platform is a narrative simulation serving as an innovative educational tool to develop efficient care strategies and reduce the burden associated to this type of homecare, favoring the wellbeing of Alzheimer patients and their family at home. In this simulation the informal caregivers will be able to reproduce difficult situations in the simulation and explore different caring strategies. They will also receive advice within the platform and they will be able to share their experience.
The AAL POSTHCARD project involves 8 partners from 4 countries. It is coordinated by the Hôpitaux Universitaires de Genève and will last until 2020.
Contact information
Dr. M. Theune (Mariët Theune)
m.theune@utwente.nl
+31 (0)53 489 3817
For more information, please visit the official project website: http://posthcard.eu/