Description project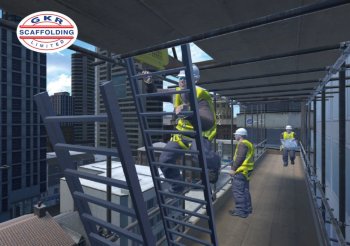 One of the key factors in safety at construction sites is the employees' ability to identify possible risks and hazards at the workplace. This ability is acquired through experience and training, although researchers question the effectiveness of conventional safety training. Virtual Reality (VR) training provides opportunities to train operatives at construction sites to identify risks and hazards, to intervene, to help to prevent accidents, and to improve site safety in the future. VR learning environments offer a safe environment to experience unsafe situations and to train operatives to identify risks and hazards, to intervene timely and adequately in case of such risks or hazards, and to stimulate the employees to contribute to even safer working conditions in the future, for example by recognizing the importance of reporting (near-)accidents at the workplace. In this project we investigate the effects of VR safety training on the scaffolding operatives.
Expected outcomes
The project aims to give insight into the attitude of professional scaffolders towards a VR safety training and to assess the effects of the training.
involved researchers
Dr. Bas Kollöffel  -  project leader and contact person
Duration of the project
May 2017 – September 2019
Funding and partners
University of Twente, eLearning Studios Ltd, London and GKR Scaffolding Ltd. London.
project website
Not applicable
Publications related to this project
Bas Kollöffel (June 19th, 2019). Virtual reality (VR) as training tool: Magical solution or just another hype? Presentation at the Second Technical Communication Day at the University of Twente: Learning, Instructing & Technology: New Insights from Practice and Research.