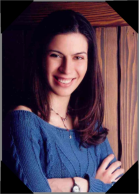 DR. DERYA DEMIRTAS, ASSISTANT PROFESSOR
University of Twente
Faculty of Behavioural, Management and Social Sciences
Dep. Industrial Engineering and Business Information Systems
Center for Healthcare Operations Improvement & Research
P.O. Box 217
7500 AE Enschede
The Netherlands
Room: RA 3420 (Ravelijn)
Tel: (+31 53 489) 3184
E-mail: d.demirtas(a)utwente.nl
Note: I'm currently a visiting faculty at the H. Milton Stewart School of Industrial & Systems Engineering (ISyE), Georgia Institute of Technology (Jan. 2018 – April 2018). You can reach me at derya.demirtas(a)isye.gatech.edu.
BACKGROUND
Derya Demirtas is an assistant professor at the Center for Healthcare Operations Improvement & Research (CHOIR) in the Department of Industrial Engineering and Business Information Systems at the University of Twente.
She received her BSc in Industrial Engineering with a double major in Computer Engineering from the Middle East Technical University, Turkey (2008). She then received her MMath in Combinatorics & Optimization from the University of Waterloo, Canada (2010), and her PhD in Industrial Engineering from the University of Toronto, Canada (2016). She was recognized by the American Heart Association with the Young Investigator Award in 2015. She won the best poster abstract presentation award by the National Association of EMS Physicians (NAEMSP) in 2016. She was a finalist for the Three Minute Thesis Competition at the University of Toronto (2014). She also received the second place in the INFORMS Section on Public Sector Operations Research (PSOR) best paper competition (2012).
RESEARCH INTERESTS
Operations research, optimization, spatial data analytics and their applications in healthcare and humanitarian sector: in particular, linear and integer programming, facility location under uncertainty, covering problems, spatiotemporal trend analysis, public health resource planning, post-disaster recovery and emergency service location problems.
RESEARCH
The focus of Dr. Demirtas's research is on data-driven decision making aimed at improving healthcare and humanitarian systems. Her projects include:
Optimizing the locations of public access defibrillators to improve survival from out-of-hospital cardiac arrest (OHCA): In this research, we develop mathematical optimization and spatial data analytics models to analyse the OHCA risk and to guide the deployment of automated external defibrillators (AEDs) in public settings.
Optimizing the staff allocation in radiotherapy: The goal of this project is to maximize the number of patients completing the pre-treatment stage in radiotherapy (RT) within the waiting time targets. We focus on the tactical planning of radiation therapy technologists (RTTs) throughout the pre-treatment process of the RT treatment chain considering stochastic patient arrivals.
Process optimization in clinical chemistry laboratories: The focus of this project is to assess the operations from blood withdrawal to first results, and investigate different configurations and prioritization rules in order to reduce diagnostics turnaround time and improve the laboratory performance.
Post-disaster recovery: The aim of this research is to create efficient models to help decision making in debris collection. We focus on partitioning the affected area into zones and assigning these to contractors while minimizing costs, maximizing societal benefits and maintaining contiguity of zones.
PUBLICATIONS
Journal Articles (Published) 
Vieira, B., Demirtas, D., van de Kamera, J.B, Hans, E.W., van Harten, W. "A Mathematical Programming Model for Optimizing the Staff Allocation in Radiotherapy under Uncertain Demand", European Journal of Operational Research, 2018.
Lee, M., Demirtas, D., Buick, J.E., Ng A., Feldman, M.J., Cheskes S., Morrison, L.J., Chan, T.C.Y. "Increased Cardiac Arrest Survival and Bystander Intervention in Enclosed Pedestrian Walkway Systems", Resuscitation, 118, 1-7, 2017.
Chan, T.C.Y., Demirtas, D., Kwon, R.H. "Optimizing the Deployment of Public Access Defibrillators", Management Science, 62(12), 3617-3635, 2016 (Authors are listed alphabetically).
Sun, C.L.F., Demirtas, D., Brooks, S.C., Morrison, L.J., Chan, T.C.Y. "Overcoming Spatial and Temporal Barriers to Public Access Defibrillators Via Optimization", Journal of the American College of Cardiology, 68(8), 836–845, 2016.
Demirtas, D., Brooks, S.C., Morrison, L.J., Chan, T.C.Y. "Spatiotemporal Stability of Public Cardiac Arrests", Circulation, 132 (Suppl 3), A15003–A15003, 2015.
Barutçuoğlu, A., Demirtaş, D., Dilan, B., Düzgün, R., Köksalan, M., Savaşaneril S. "Vehicle Dispatch and Distribution Center Location Problem for an Automotive Firm", Journal of Industrial Engineering, 21(1): 4-16, 2010 (in Turkish).
Journal Articles (In Preparation)
Demirtas, D., Brooks, S.C., Morrison, L.J., Chan, T.C.Y. "Spatiotemporal Stability of Out-of-Hospital Cardiac Arrests". In preparation.
Demirtas, D., Klumpp M.  "Aiming for a Moving Target: Changing Emergency Service Routing due to Telematics Applications". In preparation.  
Theses
Demirtas, D., "Facility Location under Uncertainty and Spatial Data Analytics in Healthcare", PhD Thesis, University of Toronto, 2016.
Demirtas, D., "Worst-Case Complexity Analyses for the Dobson-Kalish Optimal Pricing Algorithm and its Relatives", MMath Thesis, University of Waterloo, 2010.
Conference Presentations and invited talks 
Georgia Institute of Technology, Atlanta, USA, 2018 (departmental seminar)
University of Pittsburgh, Pittsburgh, USA, 2018 (departmental seminar)
University of Bath, Bath, UK, 2017 (departmental seminar)
INFORMS Healthcare, Rotterdam, the Netherlands, 2017
Operational Research Applied to Health Services (ORAHS) Annual Conference, Bath, UK, 2017
The 4th International Workshop on Planning of Emergency Services: Theory and Practice, Delft, the Netherlands, 2017
ORAHS Annual Conference, Pamplona, Spain, 2016
Resuscitation in Motion (RIM) Conference, Toronto, Canada, 2016
National Association of EMS Physicians (NAEMSP) Annual Meeting, San Diego, USA, 2016 (three posters and one invited presentation)
American Heart Association (AHA) Scientific Sessions, Orlando, USA, 2015 (three posters and one invited presentation)
INFORMS Annual Conference, San Francisco, USA, 2014
Canadian Operations Research Society (CORS) Annual Conference, Ottawa, Canada, 2014
Resuscitation in Motion Conference, Toronto, Canada, 2014
The 4th Annual Toronto Operations Research Challenge (TORCH), Toronto, Canada, 2014
INFORMS Annual Conference, Minneapolis, Minnesota, USA, 2013
ORAHS Annual Conference, Istanbul, Turkey, 2013
Healthcare Operations and Information Management (HOIM) Summer School, Montreal, Canada, 2013
INFORMS Annual Conference, Phoenix, Arizona, USA, 2012
CORS Annual Conference, Niagara Falls, Canada, 2012.
Annual MIE Research Symposium, Toronto, Canada, 2012.
TEACHING
Instructor, Global Faculty Program,Monterrey Inst. of Technology, Mexico (2018)

Facilities Design and Materials Management, 20 students
Optimization Models, 20 students
Applications of Optimization in Healthcare, 30 students



Instructor, Industrial Engineering & Management Master's Program (M-IEM) (2017)

Warehousing, 100 students, 5 ECs 
 

Instructor, Health Sciences Bachelor Program (B-GZW) (2016)

Operations Management (OM) in Healthcare (within Module 4: Optimization of Care), 50students, 3 ECs
OM Practicum (within Module 4), 50 students, 3 ECs
Project: Optimization of Healthcare Processes (within Module 4), 50 students, 1 EC



Guest Lecturer, MIE 258 Engineering Economics and Accounting, University of Toronto (2015)
Author, Case Study on Maximizing Team Diversity in a First-year Engineering Course, University of Toronto (2015)
Certificate in Prospective Professors in Training, University of Toronto (2014)
Guest Lecturer, MIE 468 Facility Planning, University of Toronto (2013)
Teaching Assistant, Dept. of Mechanical and Industrial Engineering, University of Toronto (2010 – 2015)

MIE 258 Engineering Economics and Accounting (2012 – 2015)
MIE 468 Facility Planning (2013, 2014)
MIE 562 Scheduling (2010)



Teaching Assistant, Division of Engineering Science, University of Toronto (2011)  

ESC 103 Engineering Mathematics and Computation



Teaching Assistant, Dept. of Combinatorics and Optimization, University of Waterloo (2008 – 2010)

Math 137 Calculus 1 for Honours Mathematics
Math 135 Algebra for Honours Mathematics
Math 116 Calculus 1 for Engineering
CO 350 Linear Optimization
CO 370 Deterministic OR Models
CO 227 Introduction to Optimization
SUPERVISION
PhD Student Supervision, University of Twente 

Eline Tsai, "From blood withdrawal to first results," expected to graduate in 2021
Bruno Vieira, "Advanced Logistics Optimization of the Radiotherapy Treatment," expected to graduate in 2020



Master's Thesis Supervision, University of Twente 

Healthcare logistics projects at AMC, Amsterdam; ZGT, Almelo; Sint Maartenskliniek, Nijmegen; St. Antonius Hospital, Utrecht; Rijnstate Hospital, Arnhem
Logistics projects at Albert Heijn



Master's Capita Selecta Supervision, University of Twente 

Healthcare logistics projects at University Medical Center (UMC) Utrecht, and Netherlands Cancer Institute Antoni van Leeuwenhoek (NKI-AvL)



Undergraduate (Bachelor) Thesis Supervision, University of Twente

Logistics projects at Victoria Hospital, London, Canada; Sint Maartenskliniek, Nijmegen; Acute Zorg Euregio, Enschede; Contour Covering Technology BV, Winterswijk
HONOURS AND AWARDS
University of Twente Incentive Fund, 2017

Awarded by the UT Ambassadors' Network, allocated for a 3-month research visit to Georgia Institute of Technology, USA.



Best Poster Abstract Presentation, NAEMSP Annual Meeting, 2016

Awarded by National Association of Emergency Medical Services Physicians (NAEMSP) for the poster "True Public Access Defibrillator Coverage Is Overestimated"



Young Investigator Award, American Heart Association (AHA), 2015

AHA Young Investigator Awards recognize the early career investigators who are within the first five years of their faculty appointment or PhDs and/or MDs who are still in training.



Finalist, the Three Minute Thesis (3MT®) Competition, Univ. of Toronto, 2014

A university-wide competition, in which PhD students have three minutes to present their research in an engaging, accessible, and compelling way.



Best Paper Award, 2nd place, INFORMS Annual Conference, 2012

Awarded by INFORMS Section on Public Sector Operations Research (PSOR) for the paper "Optimizing the Deployment of Public Access Defibrillators"



Nomination for Outstanding Teaching Assistant Award, Univ. of Waterloo, 2010
Mathematics Graduate Experience Award, Univ. of Waterloo, 2008 – 2010
International Master's Student Award, University of Waterloo, 2008 – 2010
NETWORKS
Member, Beta Research School for Operations Management and Logistics (2018-present) 

Member, Female Faculty Network Twente (FFNT) (2016 – present)
Member, EURO Working Group for Location Analysis (EWGLA) (2016 – present)
Member, Operational Research Applied to Health Services (ORAHS) (2013 – present)
Member, American Heart Association (AHA) (2015 – present)
Member, Institute for Operations Research and the Management Sciences (INFORMS) (2011 – present)
Member, Society for Industrial and Applied Mathematics (SIAM) (2010 – present)
Member, Canadian Operations Research Society (CORS) (2012 – 2015)
Trainee, CREATE Healthcare Operations & Information Management (2011 – 2014)
Trainee, INFORMS Future Academician Colloquium (2013)
OTHER ACTIVITIES
Session Chair, INFORMS Healthcare 2017, Rotterdam (2017)
Organizer, Healthcare Operations Research Summer School in Twente (2017)
Organizer, 4th Intl. Workshop on Planning of Emergency Services (2017)
Member, OLC (Opleidingscommissie - Education Committee), TBK/IEM (2017-present)
Judge, Best Master Thesis Award, IEBIS, University of Twente (2016)
President, CORS/INFORMS Univ. of Toronto Student Chapter (2013 – 2014)
Invited Speaker, Question Maker and Marker, Toronto Operations Research Challenge (TORCH) (2014)
Vice-President, Univ. of Toronto Operations Research Group (UTORG) (2012 – 2013)
Organizing Committee Member, MIE Research Symposium, Toronto (2012)
Volunteer Tutor, Pathways to Education–Regent Park, Toronto (2012)